Bittersweet Stories of Farm Workers in the Philippines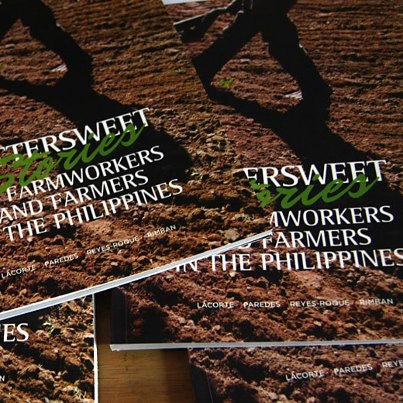 When the Comprehensive Agrarian Reform Law was passed in 1988, a Congress heavily influenced by landlord members crafted it in favor of, naturally, the landowners, especially of the medium to large estates belonging to the wealthiest families and corporations.
Not surprisingly, disputes between landowners and farmer-beneficiaries ensued, coming to a head in the mid- to late 1990s, and continue to do so until today.
Some of the disputes are featured in Bittersweet Stories of Farm Workers in the Philippines, which examines agrarian reform cases in four provinces—Negros Occidental and Oriental, Bukidnon and Davao Oriental.
The cases illustrate the best and the worst of CARP. The worst because they show how a sluggish bureaucracy, biased courts and defiant landowners with private armies can hold back a social justice measure as important as CARP. And the best because despite those obstacles, farmers have in many cases succeeded and are slowly beginning to enjoy the fruits of land ownership.
The four provinces also happen to be where the Task Force Mapalad (TFM) has established a presence as a peasant federation.
The book is a collaboration between VERA Files and TFM.  Copies can be purchased from TFM (18-C Marunong Street, Barangay Central District, Diliman, Quezon City, Philippines; Telephone: 63-2-426 5487 | 63-2-433 1383; E-mail: national@taskforcemapalad.org)
PUBLISHED: 2013