Palace statement on Sabah tragedy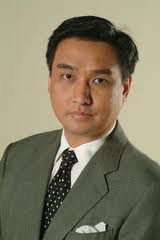 Malacañang said  they are saddened by what happened Friday in Lahad Datu where a clash between some 200 followers of the Sultan of Sulu and Malaysian authorities resulted in casualties.
Following is the statement of Presidential Communications and Strategic Planning Secretary Ramon A. Carandang:
"We are saddened upon hearing reports, confirmed by Malaysian Prime Minister Najib Razak, that ten to twelve Filipinos and two Malaysians died as the Kiram family and their followers clashed with Malaysian authorities in Lahad Datu, Sabah. We condole with the families of those who were lost.
"Since the onset, our primary goal had been to resolve the situation without violence. That is why President Aquino urged the followers of the Kiram family to lay down their arms and return home, so that their grievances can be addressed through sober, productive dialogue.
"There now exists a small window of opportunity to arrive at a peaceful conclusion to the situation in Lahad Datu; we are exerting every effort to seize that opportunity, and are hopeful that the Kiram family and their followers will seize it with us, so that further bloodshed may be avoided."
Tagged sabah, Sultan of Sulu