Fearing for their lives, election officers in Lanao Sur town pull out
By FROILAN GALLARDO, MindaNews
MARAWI CITY  – Fearing for their lives, the entire team of election officers assigned in the municipality of Butig in Lanao del Sur pulled out dawn Wednesday after unruly supporters of warring local politicians fired shots in the air and fought each other at the town market.
The election officers, mostly from Negros Occidental, arrived at the headquarters of the Army's 103rd Infantry Brigade at Kampo Ranao here around 6 a.m. Wednesday, tired, cold and sleepless.
Gandawali Rasuman, election officer in Butig, said the fighting among the local supporters traumatized the election officers, many of whom were first-timers in election duty in Lanao del Sur where gunfights and fisticuffs are common fare during any election exercise.
"The women especially were affected because all of them were first timers. They could not sleep. I decided to go along with them when I saw many of them were trembling out of fear," Rasuman said.
He said the election officers was brought to Kampo Ranao aboard an Army M35 truck starting at 4:30 a.m.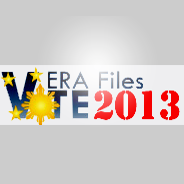 Tagged ARMM, armm registration, marawi