Slow-paced voters' registration? Not in Sultan Kudarat town
By CAROLYN O. ARGUILLAS, MindaNews
SULTAN KUDARAT, Maguindanao  –  While voters in other areas in Maguindanao are complaining about the slow pace of  the registration process, those in Barangay Dalumangcob are not.
The pace of registration for Dalumangcob residents at the Commission on Elections (Comelec) office on the second floor of the town hall — the same floor as the mayor's office —  is so fast  that it is  "very difficult to imagine," James Jimenez, spokesperson of the Commission on Elections, said.
The Comelec Office here registered 389 applicants from Barangay Dalumangcob on Monday, Day One of the 10-day registration period, Kurals Dali, election officer, told MindaNews.  As of 1:45 p.m. on Tuesday, 269 had registered, she said.
MindaNews computed that for an eight-hour period, the registration of 389 persons took all of 1.23 minutes each from the time the applicants, carrying their completed application forms, are called to enter the office.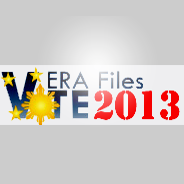 Tagged ARMM, armm elections, maguindanao