Swan song for PH's international premier danseur
 BY PABLO A. TARIMAN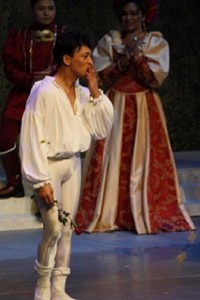 THE young danseurs to cheer in Manila's ballet scene are no doubt Rudy de Dios of Ballet Manila and Jean Marc Cordero of Ballet Philippines.
In the 80s and early 90s, Manila was lucky with exemplary danseurs who live up to the most demanding ballerinas at the time.
Ballet Philippines had Nonoy Froilan who has partnered Japan's Yoko Morishita; Philippine Ballet Theater had Osias Barroso (now with Ballet Manila) and a favorite of Lisa Macuja.
Some male dancers simply went abroad after basic training like Enrico Labayen who studied on full-scholarship at the American Ballet Theatre, American Dance Center, American Ballet Center and Harkness Ballet. Labayen is now a famous choreographer associated with LAB  Projekt after stints with several ballet companies abroad.
Augustus Damian, after training with her aunt, Vella Damian, briefly danced for Dance Concert  Company and went abroad and later performing in opera houses in Kiel (1984-1986), Theater am Gartnerplatz in Munich (1986-1987), with Maurice Bejart's Ballet of the 20th Century from Brussels to Lausanne (1987-1992), and the Basle Ballet in Switzerland (1992).
Rey Dizon was formerly with Ballet Philippines but became principal dancer of Les Grands Ballets Canadiens where Maniya Barredo shone as Giselle in the late 70s.
Rarely seen in Manila but prominent  in the international ballet scene  is Cebu-born Nicolas Pacaña who  — like Lisa Macuja – is staging his own swan song starting with his last performances of Romeo and Juliet last August and September in Cebu City where he is co-artistic director of the city's BalletCenter.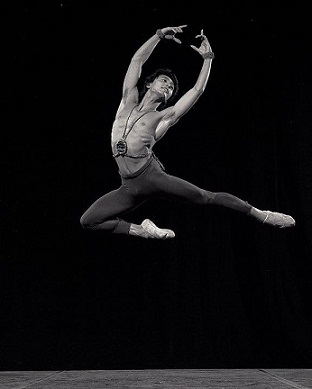 Last seen in Manila doing Romeo and Juliet with Maniya Barredo and Le Corsaire with Lisa  Macuja, Pacaña was premier danseur of Boston Ballet and Atlanta Ballet. Presently co-artistic director  of the Atlanta Festival Ballet and Festival Ballet School, Pacaña is helping Cebu's BalletCenter  mount Swan Lake for next year. He is also keen on producing a new generation of ballet dancers in Cebu.
The challenge of Romeo and Juliet he will always cherish as he danced it for the last time in Cebu with guest artist Katherine Trofeo of Ballet Philippines.
"The ballet is as much  dancing and acting challenge," he had said in his last performance of the role in Manila. "I do a lot of dancing in the first and second acts but on top of this, you have to act all the time."
The late great choreographer Tom Pazik who mounted the ballet in Manila once noted that Pacaña's Romeo is different from all others. "What caught my attention about him is that he was able to do many things that many dancers in Boston were not able to do. As Romeo, he gets to show a wide range of emotion. Most dancers approach the part as wholly one dimensional."
Pacaña has been dancing  since age 14 in his native Cebu under Fe Sala Villarica. Back then, he had no idea he could make a career out of dancing. "Had I known I'd be this strong as a dancer, I would have started earlier."
His early struggles are still etched in his mind. "My first big reviews before Boston I earned dancing with Honolulu City Ballet. But I told myself I don't want to be a big fish in a small pond. So I went to New York to look for a job. For two months I couldn't find any. They say I am too short or they want me to go back to school. So I went to Boston, got an opera job with Sarah Caldwell (the first woman to conduct at the Met) and then passed an audition for Boston Ballet. In two years, I was promoted but the big bonus was working with the great Rudolf Nureyev."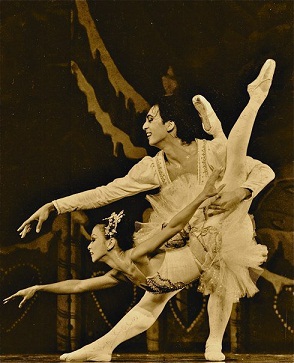 Some highlights of his stint with Boston Ballet was the twelve -week tour of China, the Middle East and Europe where he played Colas in La Fille Mal Gardee.He also played the role of Espada, the gypsy boy in Don Quixote, also with Nureyev in the European tour of Brussels, Milan, Rome, London and Palermo, Sicily.
Joining Atlanta Ballet where he met Maniya Barredo, Pacaña  shone in the role of Albrecht in Giselle and in  The Nutcracker.
In 1987, he replaced an injured Mikhail Baryshnikov in the Don Quixote Pas de Deux with only four hours notice during the Russian dancer's Atlanta tour.
After decades of dancing, Pacaña has only one advice for those who want to stay on top.
"First you have to learn the ballet. Learn not just your part but the part of your partner. Strive to make her look good and strive to look good as a strong partner. Absorb the choreography, learn to harness your stamina and remember that dancing is not mere technical prowess. Artistry is what separates the dancer from the artist."
Tagged Nicolas Pacaña