by TOTO LOZANO, MindaNews
CAMP DARAPANAN, Sultan Kudarat (MindaNews / 28 March) — The mood was festive as thousands of Moro men and women gathered at the Moro Islamic Liberation Front's (MILF) Camp Darapanan to celebrate the signing of the Comprehensive Agreement on the Bangsamoro (CAB) between the government and Moro Islamic Liberation Front Thursday afternoon.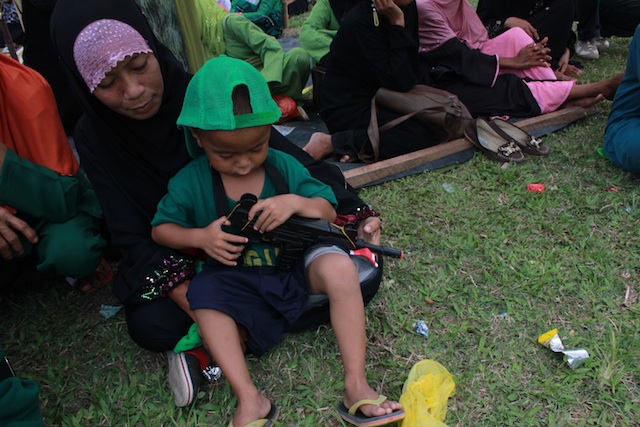 Green pandala (pennants) lined up the road leading to the camp with mujahideens in tiger camouflage uniform directing the flow of vehicles at the checkpoints. At the designated parking area, vehicles – from SUVs, jeeps, to motorized tricycles, scooters and "habal-habals" – were guided to their parking slots. Vehicles of members of the media were given access to the parade grounds so that they could set up their equipment.