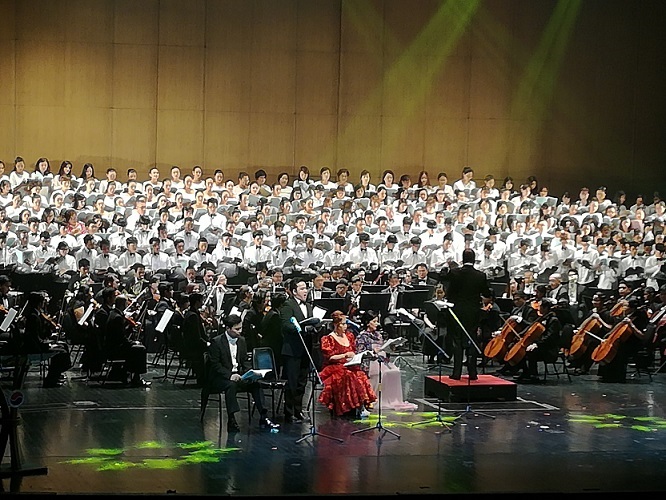 By PABLO A. TARIMAN
With the US and Russia still at loggerheads and with Facebook seething with arguments for and against a cursing head of state, the mounting of Beethoven's Ninth Symphony has never been more timely.
Quite aptly, Korean presentors called their October 15 CCP event as "Concert for Peace."
Indeed, some music analysts considers the Beethoven opus as a sounding bell of social change, of emotional hope, and even of political reform and that probably explains why the piece is virtually a global anthem on Christmas and New Year's Day from Germany to Japan and Manila.
Metro Manila had a satisfying weekend of this favorite symphony with the Philippine Philharmonic Orchestra under Maestro Yoshikazu Fukumura mounting its complete movements at the Cultural Center of the Philippines Friday night.
It opened with Beethoven's First Symphony and capped the night with a glorious version of the Ninth Symphony. These two contrasting pieces allowed music lovers to see for themselves the evolution of a music genius. One noted a subtle strain of Haydn in the first symphony and its utter simplicity showed the composer in his youthful stage.
Here you can appreciate the special touch of the Japanese music director who gently allowed the piece to speak for itself without the embellishments that will make the symphony other than what it wasn't mean to be.
Innate maturity is what you see in the conductor's style as he allowed the music to flow and as he sometimes pause to see how a section would go without his cueing.
As he moved on to the night's pièce de résistance which was the Ninth Symphony, you can see the focus, the attention to minute details as he mustered the best from the orchestra, chorus and the soloists. Meanwhile, the first three movements were virtual studies in musical delineations although they were marred by premature applause in between movements to the slight discomfiture of the conductor.
When the choir and soloists stood up and took over the orchestra to intone Schiller's words to the Ode To Joy theme in the last movement, you realize how grand this symphony is and how redeeming and encompassing its message.
Baritone Noel Azcona had a very powerful entrance in "O Freunde" and his voice rose above the orchestra, soprano Shoko Fukuda and Filipino alto Camille Lopez-Molina heroically defined their parts even as they were buried behind the orchestra and literally struggling to be heard behind a big chorus.
It was a big letdown hearing tenor Hiroshi Watanabe yielding a strange tessitura that reduced the tenor part into virtual oblivion. The voice had seen better years and it was pathetic seeing him virtually buried by the chorus and other soloists.
But even with this minor observation, PPO's Ninth Symphony had its moments of grandeur and in fact it was greeted with a standing ovation – although not a very spontaneous one.
The prolonged applause encouraged the orchestra to oblige with an encore: Handel's Allelujah chorus.
For this concertgoer, Beethoven Ninth is great enough not to be sidetracked by unnecessary encore number.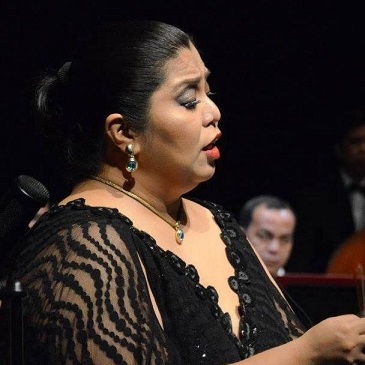 On a Saturday afternoon with Metro Manila under Typhoon Signal Number 1 from Typhoon Karen, we realized that only the fourth movement would be played by the ABS CBN Philharmonic (with additional recruits from the Metro Manila Community Orchestra) under Gerard Salonga. It was actually just one of the highlights of the 2016 Philippines-Korea Cultural Exchange Festival which featured assorted numbers from Korean indigenous and contemporary music, among others.
Salonga's conducting style lets you naturally explore the music and one particularly enjoyed the orchestra's rendition of Ryan Cayabyab arrangement of "Salidumay" and its superb accompaniment of Korean baritone Sung Min Lee singing "Non piu andrai" from Nozze di Figaro.
One didn't mind that Beethoven was sandwiched between an ear-splitting drum quartet and K-Pops which closed the program.
The baritone's entrance was full and unimpeded, the alto and soprano parts clear and fully defined. But the most stunning moment was tenor Arthur Espiritu's solo part which was spectacular to say the least. One couldn't recall a Beethoven tenor soloist as commanding and as authoritative as that.
The 300-member choir under Prof. Manguiat was well-honed and its distinguished sound was not lost on the audience. Their sound was choral cohesion at its best.
It was a good Beethoven Ninth introduction for Salonga whose great promise as conductor is just starting to unfold. Needless to say, one enjoyed this last movement better than the previous night's performance.
As it is, this weekend concert treat is proof enough why Beethoven Ninth is considered the central artwork of Western music.
As one Beethoven specialist once pointed out, this masterpiece is a realization of the limitless possibilities of the symphony, to reflect who we are, a sounding board for vastly different ideas and ideologies about music, the world, and our place in it.