By ELIZABETH LOLARGA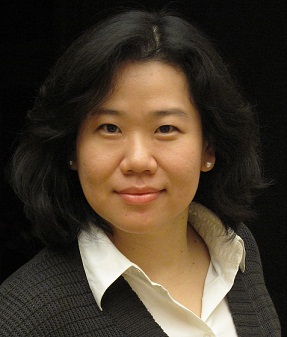 LIKE our very own Cecile Licad, Malaysia's Claudia Yang puts in from six to eight hours of practice on the piano to get to the heart of a musical composition. It is something she has done since she learned how to play at age five. At age 12, she decided to become a professional pianist because apart from music, nothing attracted her much.
Before a concert, however, she runs her fingers on the piano keys "just to warm them up  because I want to save my energy and strength to ensure a great performance. I do not listen to any recording for a new piece to avoid copying someone's interpretation. I like to read the music. I always sing it out to make sure it sounds musical and expressive. No doubt, I keep practicing the technical part on and on."
She will be seen and heard in what the Manila Chamber Orchestra Foundation (MCOF) dubbed "a rare concert" on July 27 at the Ayala Museum at 7 p.m. Her program includes four Chopin ballades and the Rachmaninoff's 10 preludes op. 23.
Yang learned how to play the harp, but the piano was it for her. She recalled growing up in a house filled with all kinds of music that sounded "lyrical and beautiful" to her young ears. She liked Grammy Award-winning songs, her parents' favorite Chinese and Cantonese songs that were then popular in Malaysia, Taiwan and Hong Kong.
In her hometown she and an older brother enjoyed shopping at a little music store that carried imported classical music cassettes. She said, "We bought a lot, then we discussed those pieces after listening to them. It was my brother who really inspired me when I was very young to appreciate the classics, especially symphonies and ballet music."

She grew to admire, and still admires, Clara Schumann "because she was not only a successful pianist, even if I never heard her play, but also a composer, a perfect wife and a mother. I like the old-generation pianists like Alfred Cortot, Georges Cziffra, Clara Haskil because of their unique interpretation, virtuosic technique and beautiful tone color. "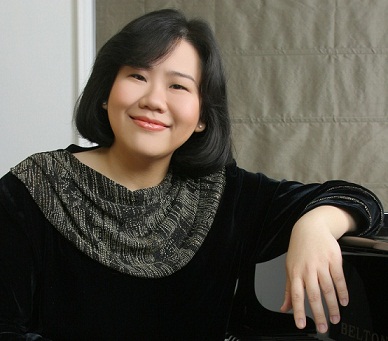 Yang attributed her development as a pianist and a performer to certain teachers. She cited Prof. Paul Badura-Skoda, a specialist in Wiener classical music composed by Beethoven, Mozart and Haydn. From him she learned how to interpret their music "in a rigorous way."
At the Hochschule fur Music und Darstellende Kunst in Vienna, she also trained with Prof Ludwig Hoffmann. A specialist in Liszt and other contemporary composers, he made known to her that he didn't like Brahms "because he was too serious. He taught me how to improve my technique through daily practice in an effective way. "
When Yang first arrived in Vienna, she studied with Prof. Dianko Iliew. She said, "He taught me how to produce beautiful sounds on the piano. He always reminded me to make my playing cantabile (singing style) for it to be unique."
These beautiful sounds have been heard the world over. She recalled a performance in a private hall inside the Winland International Financial Center in Beijing's financial district. She called it her "favorite concert place" because she enjoys playing on the world's largest piano, a handmade Fazioli measuring 3.08 meters and owned by a family friend, Adam Yu.
Since 2009, Yang has held yearly recitals there with the theme "Spring Friends." The hall can accommodate 800 people from the diplomatic, political, international business and cultural fields. She claimed that 80 percent of them have become "my good friends."
Performing is her way of sharing "my life and my feelings." She said by playing music for her friends, she establishes a relationship, adding, "Music is a speechless language. I tell them my story through the piano."
Asked if she rewards herself with something fine like a pair of expensive shoes the way Ms. Licad does after a good performance, Yang said she understood why the Philippines' top pianist does that. "I believe every pianist feels great after a concert. We all deserve that applause after working so hard. I always enjoy a lovely meal with my family and friends who are there to show support after each concert."
She was elevated to goodwill ambassador for Malaysia in 1997 when the Chinese and Malaysian ambassador asked her to give a diplomatic recital in Budapest. She said she and her husband are helping establish a cultural exchange program between China and European countries, mainly in music, arts and education.
Her Philippine visit includes a free master class for young Filipino pianists and music lovers on July 28, also at the museum on Makati Ave., Makati City, 2-5 p.m. Call the MCOF at 750-0768 or 0920-954-0053 for more information.