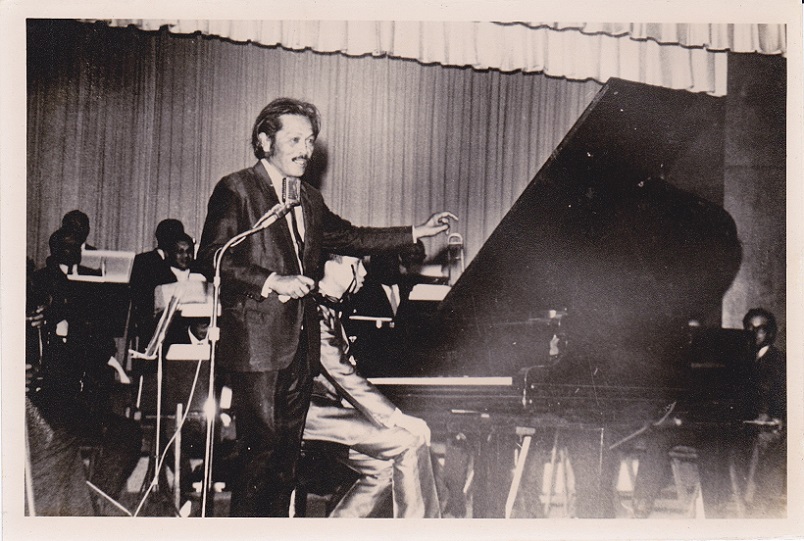 Everardo Nery Napay was born on February 24, 1924.
I met him in Bicol in 1974 and watched his Bicol zarzuela, Burac Sa Jardin Ning Pagkamoot (Flower in the Garden of Love) on the same year.
In 1975, we both watched the then 14-year old Cecile Licad for the first time in at the St. Agnes school in Legazpi City. That night, I saw him leave the hall and proceed to meander in the school garden, gazing at the flowers while enraptured by the music. "Listening to her playing the piano," he later confided, "I felt an urge to be lost in another world. In that garden, the sound of the piano blended with the flowers and I thought I saw them sway and bloom with the music."
What he was saying was that he was transfixed by that performance, and he preferred to listen to the music outside the concert hall. He couldn't believe it was coming from a 14-year-old pianist.
The last time we met in Albay in the late 90s a year before he died, he let out something. "Pablo, you brought Cecile (Licad) to Cebu, to Dumaguete, to Baguio City, to Bacolod and God knows where else and you have forgotten Albay."
Then he showed me his picture with the then young Licad during picnic at an Albay beach in the mid-70s. Then I saw tears in his eyes. In this meeting, it's  been 25 years since he last heard the pianist.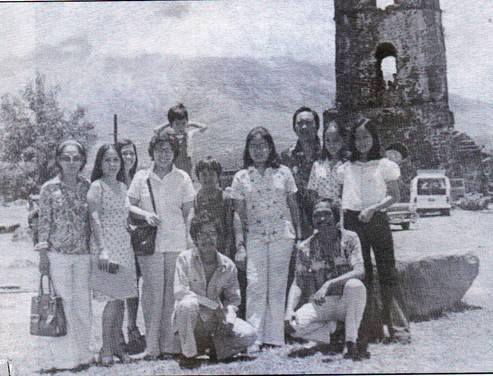 Napay  passed away in 1997.  On that year, I decided to mount one's last Licad concert in Albay.
I had Napay in mind every time I mounted concert series in the provinces especially in Iloilo City.
In one full recollection of Albayano writer and poet Raffi Banzuela, I discovered Napay was actually born in Iloilo City on February 24, 1924, had kindergarten classes at the University of San Agustin and part of grade school classes at Baluarte Elementary School.
I was declared an honorary citizen of Iloilo City last October.
Reflecting on a 20-year old friendship with Napay, I just realized we are really kasimanwas (townmates) in the Ilonggo sense of the word.
His father, cellist Juanito Miranda Napay, was member of the of Iloilo City's Lopez String Quartet, one of the country's pioneer string ensembles. His mother, Josefina Grageda Nery, was a music teacher.  At the age of four, he asked his father to teach him how to play the violin. In turn, he asked his mother to introduce him to piano playing.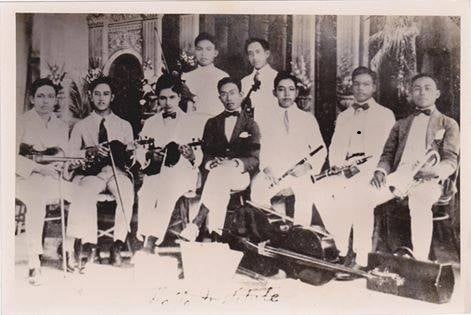 Napay is the epitome of the Bicolano renaissance man.
In his grade school years in Iloilo, he showed unusual  talent for music and drawing.
While in the Paco Catholic School in Manila where the family moved later, Napay was fond of cutting classes classes as he fell in love with stage plays.
The Banzuela account farther noted he would secretly go to the office of his father and pore over the latter's books on architecture and drama. Those books provided him with ideas for play writing, drawing, painting and doing other art forms.
When the war broke out in 1941, the young Napay joined the anti-Japanese forces in Camalig, Albay and earned the rank of 2nd Lieutenant in the Sandico Guerilla Unit. Even as the war raged, Napay — who was born in Iloilo — found time to re-absorb Bicol as language, its grammar and orthography as they are used in different parts of the Bicol region.
He was for 40 years a practicing architect with more than 68 houses and landmarks he designed in Albay and neighboring provinces to his credit.
Earlier, he was draftsman in the offices of Don Luis Araneta & Gabriel Formoso and Leandro Locsin and Associates, among others.
In 1993, he was elevated to the United Architects of the Philippines (UAP) College of Fellows for his notable contribution to the architecture profession.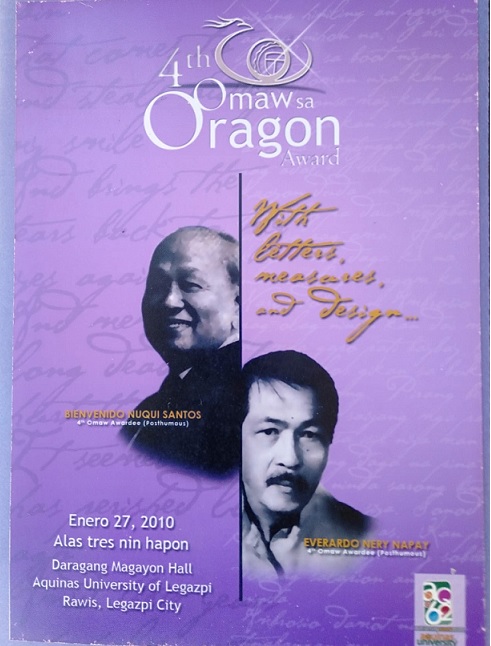 On the other hand, he was composer of several original Bicol songs and a Bicol zarzuela one personally watched in Legazpi City. He also won the Bicol songwriting contest also in the mid-70s. He was also a playwright, author of several Bicol compositions and taught humanities in Bicol University and Aquinas University (now UST Legazpi).
The Banzuela story revealed Napay erected monuments for Bicol heroes, sculpted liturgical icons and musical director of zarzuelas staged in Camalig, Albay where a zarzuela composer by the name of Justino Nuyda has eight zarzuelas to his credit. He was an avid collector of Bicol songs.
In the late 50s, he was conductor of the immensely popular Mayon Swing Band along with his father at the Legazpi Garden, a favorite watering hole of music-loving Albayanos. The place is where Albay Astrodome now stands.
Banzuela also noted Napay was also one of the founders of Bicol Chamber Music ensemble and the short-lived Bicol Symphony Orchestra which accompanied recitalists at the St. Agnes Academy. The orchestra once performed Gershwin's Rhapsody in Blue.
Musicologist Ruby Salazar-Sirirattanont noted in her piece Mga Kantang Bikolnon. "Napay belongs to a family of musicians and artists. Although a musician, Napay still found time to do extensive research works in Bikol history and culture. He also maintained a steady output of literary works and musical compositions including Bikol zarzuelas and liturgical music. Among them were  'Tara Kagurangnan Maria,' 'Mayon,' 'Kun Dai Nin Burak,' and 'Poon Pagkahiling' are among the most outstanding in this Mga Kantang Bikolnon. (Ruby Salazar-Sirirattanont, Mga Kantang Bikolnon (Bangkok, Thailand: P.S. Service Center, 1986) vi.
Of the zarzuelas Napay wrote, Dr. Ma. Lilia F. Realubit, (1931-2017) scholar, writer, foremost Bikolista, wrote: "Napay's characters are consistent and well delineated. None of his characters indicate static qualities, but all are restless seekers of love and change. The happy and carefree strain is best seen in the character of Napay himself. Here is a man of many talents. An architect and sculptor of no mean accomplishments, he is also a musician, singer, playwright, designer, choreographer, and director. But the clue to his happy frame of mind, and to many of the other Bicol playwrights, he says, lies in the happy way of life of people. The land is rich and fertile; there is no reason for him to starve nor to be unhappy."
In January 2010, UST Legazpi, Napay was given the   "Omaw sa Oragon" award along with writer Bienvenido Santos.
Banzuela noted Napay's death in 1997 thus: "He simply faded — a difficult act for everything that he did, for a jolly good fellow that he was."