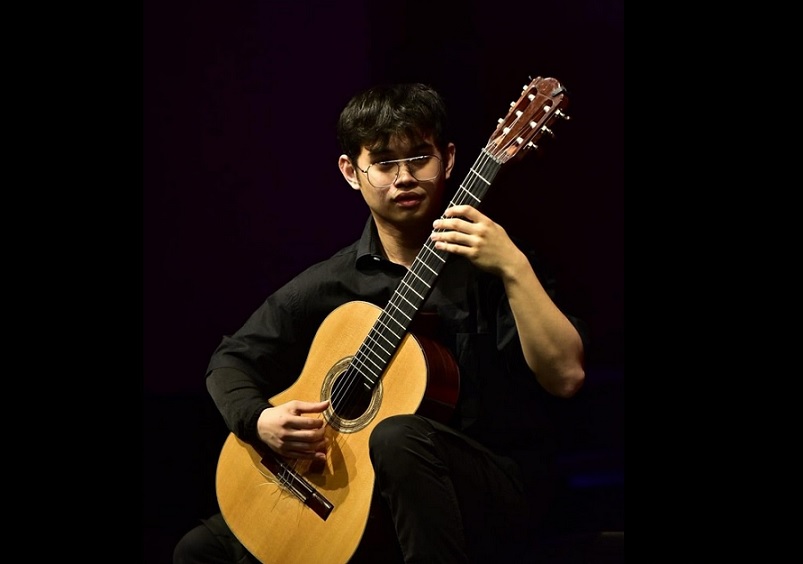 The year 2023 is turning out as a very good year for Filipino classical guitarists.
 Samuel "Sting" Asistores now studying at the École Supérieure Musique et Danse Hauts de France in Lille, France  took the silver medal in the 2023 Groningen Guitar Festival & Competition in The Netherlands.
First prize went to Francisco Luis of Portugal and third prize was bagged by the classical guitarist from Italy — Michele Reali.
While the gold eluded him, Asistores was vindicated when he also won the Audience (Public Prize) Prize.
The Groningen Guitar Competition which attracted 36 participants from different countries took place February 28 to March 5, 2023 and was open to all candidates, regardless of their nationality, age and background. The jury was composed of five classical guitarists and one pianist.
Asistores pointed out that since he attends with one member of the jury (Carlo Marchione), rules of the competition don't allow Marchione  to judge his performance in the competition.
Asistores said: "We were given 30 minutes to play a free program in the finals. I played two contrasting contemporary guitar pieces and Francisco Luis (the first prize winner) played a program with works coming from a variety of time periods."
The Filipino classical guitarist played three movements from Roberto Serra's Sonata for Guitar and Nocturnal after John Dowland by Benjamin Britten.
In Lille, France, Asistores is now under French classical guitarist Judicael Peroy who has performed in the Philippines many years back.
Of his French teacher, the classical guitarist said, "I can say that my relationship with him has taught me many things as a musician and as a professional. We share the same tastes musically. Hence, I have complete trust in him. I'm very lucky to have someone as passionate as he is when it comes to teaching and making music."
Earlier in his studies, he was accepted at the Interlochen Arts Academy in Michigan where two Filipinos earlier shone—violinist Joseph Esmilla and cellist Victor Michael Coo.
He moved to France after his studies at the San Francisco Conservatory of Music.
Asistores said his latest competition outing taught him "that the results are never in your control. In this setting, success of course is winning first place. But there are other things to enjoy like performing for an audience. For me success in a competition is not just winning. My goal has always been to be able to walk out of that stage as happy and fulfilled as possible."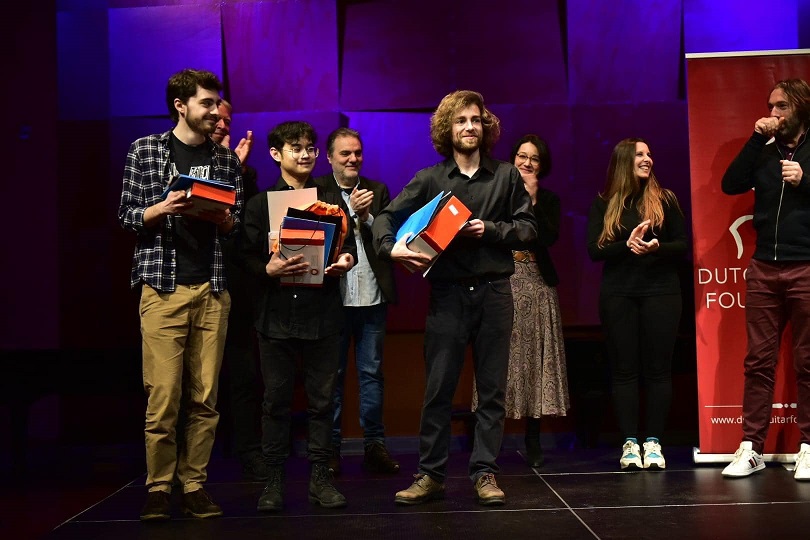 The Groningen competition and festival was created to focus on the classical guitar.
The Dutch Guitar Foundation which sponsored the event feared that the classical guitar was turning into a peripheral instrument in The Netherlands.
The Foundation said in its website that the competition actually gave way to the biggest guitar happening in the country – the Groningen Guitar Festival & Competition. "Over the last years, a new guitar tradition has been created. Many students, competitors and renowned artists from all over the world have joined one or more editions of the Groningen Guitar Festival & Competition."
The classical guitar happening attracted guitarists, luthiers and guitar lovers from all over the world.
The top three winners of the competition received cash prize of  €2000 (1st prize), €1250 (2nd prize) and  €750 (3rd prize).
Asistores had his first classical guitar lessons at the age of nine  under Prof. Lester Demetillo.  His competition prizes include first place in the Junior Master's Competition, 3rd place in the 2015 Trattoria Poggio Antico Competition and special prize in the 2016 Asia International Guitar Festival in Thailand.
His talent didn't come as a surprise since his father, Noel Asistores, graduated at the UP College of Music as a classical guitar major.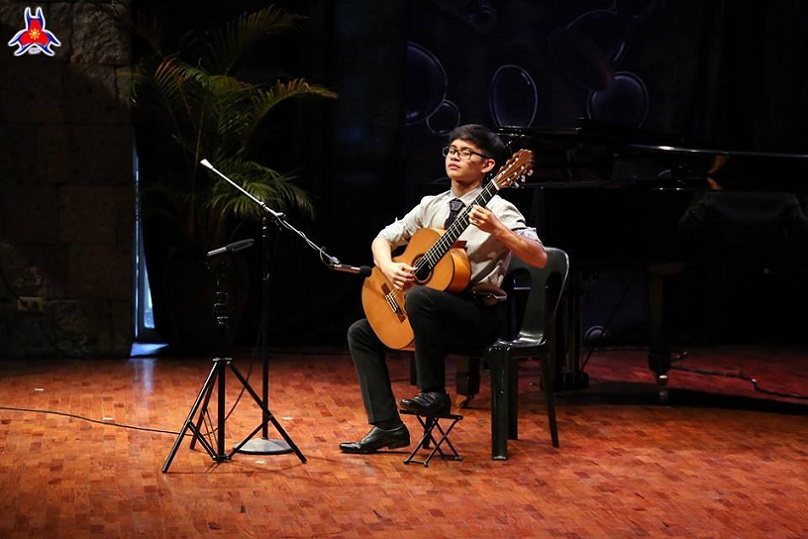 He credits his teacher first teacher Demetillo for always being very patient with him. "He taught me how to pay attention to the smallest details of the music I am playing. He is also aware of my weaknesses and taught me how to overcome them. The good thing is he really pushes me beyond my limitations."
His early music horizon further expanded when he took his first masterclasses. "I've learned many technical nuances in my playing. I've learned how to file my nails properly from Judicael Perroy and Naoki Ikuta. I think one of the most important advices I've been given from the masterclasses I attended to came from Judicael Perroy and Eduardo Fernandez. They both told me that I should be aware of how the piece should sound like and that would require research and knowledge about the piece. They told me that I should start playing how the piece should sound like instead of playing based on how comfortable I am in playing it."