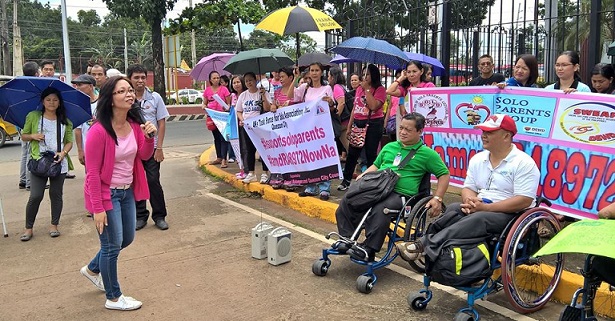 By PATRICK KING PASCUAL
HERE'S good news for all solo parents in the country, now numbering about 14 million based on the latest data released by the National Statistics Office.
Solo parents may look forward to an additional basic personal exemption from individual income tax in the amount of P50,000. That's on top of the existing exemption that they may claim for their dependent child or children.
This tax exemption is just one of the added benefits for solo parents provided under House Bill 3398 that seeks to amend Republic Act 8972, or the Solo Parents' Welfare Act of 2000.
Solo parents are composed of widows or widowers, persons separated, annulled, or abandoned by their spouses or partners.
House Bill 3398, filed recently by the Gabriela Women's Party, also adds teeth to the old law by penalizing persons or companies found guilty of violating the Solo Parents Act. It provides a fine of P50,000 for the 1st violation, P100,000 for the 2nd violation, and P300,000 for the 3rd violation.
In addition, it states that businesses that refuse to grant the benefits and privileges mandated for solo parents may be ordered closed by the appropriate implementing agencies.  These penalties and administrative sanctions will also apply to government offices and officials.
"We are hoping that next year, House Bill 3398 will get enacted," Carina Javier, president of the Federation of Solo Parents in LuzViMin and United Solo Parents of the Philippines, said. "As of now, the bill is with the committee on revision of laws."
"For the first time ever, we, solo parents, were consulted. We actually sat down with them in crafting this bill; all the recommendations and provisions were from the actual suggestions of solo parents all over the Philippines," Javier explained.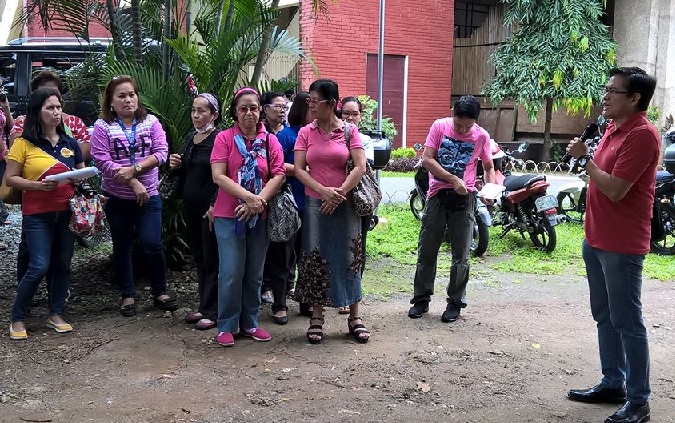 HB 3398 seeks to give the following additional benefits to solo parents whose net annual income is P250,000 and below:
10% discount on purchases of clothing for a child, made within a period of up to 12 years from the kid's birth;
20% discount on all purchases of baby's milk, food and food supplements made within a period of three years from a child's birth;
12% discount on all purchases of basic necessities;
20% discount on purchases of medicines and other medical supplements and supplies for a child made within a period of 18 years from birth;
at least 20% discount on the hospital bill of the solo parent or his/her child, if admitted for medical care, be it in a private or public hospital;
at least 10% discount on consultation and laboratory diagnostic fees, and purchase of medicines for solo parents and their dependents;
10% discount on school tuition fees per child who is in college;
15% discount on all purchases of school supplies for the child made within a period of 21 years from birth;
At least 20% discount on all private and public recreational facilities, provided that the discount can be availed only when the solo parent and his/her dependent/s are together.
Under RA 8972, solo parents are entitled to a flexible work schedule, safety net against discrimination in the workplace, additional parental leave, educational and housing benefits, and medical assistance.
Also included in the Act's comprehensive package are the following: livelihood development and counseling services, parent effectiveness services, critical incidence stress debriefing, and special projects for individuals in need of protection.
"Sadly, only a handful of local government units are aware that RA 8972 exists and have the political will to implement the programs and services for solo parents," Javier said. "The majority are not aware, do not care, or do not have a budget."
On Nov. 30, solo parents will hold a unification meeting and launching of their advocacy campaign, "Kapakanan ng mga Solo Parents."
"We are part of the disadvantaged sectors of society who need assistance. Let's call on our local officials, whom we had voted for in order to help us," Javier said in Filipino. "Go or write to your congressmen so that HB 3398 will immediately be passed into law."
"This piece of legislation will be a blessing for all of us – solo parents and our children," she stressed.