Text and photos by ELIZABETH LOLARGA

BAGUIO CITY–The subject of rice, the staple food of every Filipino born and raised in this country, could not have come at a better time after super typhoon Yolanda destroyed thousands of human lives and vast agricultural fields in the Visayas.
At the Good News Kapihan at 1896 Bed and Breakfast in this city, Ricardo Torres Jr. , program manager of Peace and Equity Foundation (PEF), an organization that promotes community-based and sustainable social enterprise, said climate change has churned out deadly typhoons. Human error has caused unprecedented floodings. This combination has wrought havoc on the palay.
The press briefing was called "Apay, ilakum isu?" This sentence means: "Why, will you really sell?"
PEF should  reach 30,000 rural households by 2015. (But these figures may change due to the devastation super typhoon Yolanda caused.) These are farmers who raise coffee, cacao, coconut, cane sugar and who practice climate-smart agriculture (abbreviated into C5). PEF supplies mentors, including local and international experts, to help sustain social enterprises and make them grow.
PEF is finding, and pioneering in, ways to raise farmers' income and assets. These assets  include land, machinery and even plain household assets. Apart from palay, many farms are planted to coffee, coconuts, cane sugar, cacao, all of which thrive when what Torres called as "climate-smart agriculture" is practiced.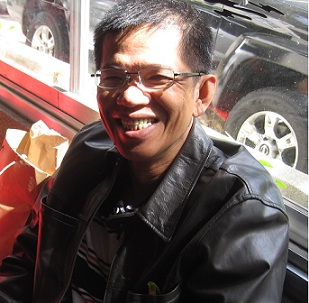 He said the country, especially the Cordillera Autonomous Region, has in its possession and in its history, long before white rice became everyday fare, "the traditional Cordillera rice varieties that are really climate smart."
These varieties thrive on the small land carved out of terraces. Although the harvest may be small, there is always enough to feed a family and some more to store.
The PEF officer described these rice varieties as "typhoon-resistant. They're like submarines, kahit lumubog (even if they're submerged in water), there is some damage  but not a hundred percent. May nabubuhay (some palay survive). These we have to protect from the negative effects of climate change–the lack of water, the stronger typhoons."
The heirloom rice project is done in partnership with the Department of Agriculture (DA). The proponents want to protect this special rice and the farmers who grow it by selling these varieties at a higher price at organic stores (Eco Store on Bonifacio High Street, Got Heart Foundation outlets in White Plains Subdividion and Esteban Abada street the PEF office at 39 Esteban Abada, Loyola Heights, all in Quezon City.) They accept online orders in this site: http://www.pef.ph/or http://www.gotheartfoundation.org/.
These varieties are promoted in local and international trade fairs. While protecting the precious heirloom rice seedlings, the project is moving to improve production.
Torres assured,"The DA is doing its work; we have partners on the ground." He said apart from PEF's mission of developing social enterprises around C5, there is a need to protect the farmers with the coming trade liberalization in 2016. PEF feels this sense of urgency in promoting C5 production that could bear climate change's negative effects.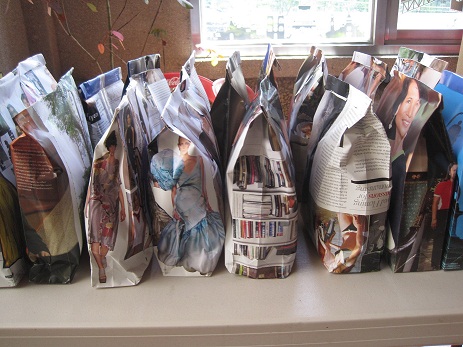 Robert Calingo, PEF executive director, said in a press statement that the funders include Catholic Organization for Relief and Development Aid (Cordaid), the International Cocoa Organization (ICCO) and Rabo Bank.
He added that ICCO and Rabo Bank have already agreed in principle to put in the funds. "We are just preparing the detailed proposals. Cordaid has released some funds to PEF."
Torres gave this example of an effect of trade liberalization: "Do you know that we are importing most of our coffee from Vietnam? It's the coffee that goes into instant coffee mixes. The entire coffee production in the Philippines is still small. We produce less than one kilogram per coffee tree compared to Vietnam that can extract three kilograms for every tree."
He continued, "With trade liberalization, sugar from other countries will be allowed to come in at cheaper prices. We have to warn everyone that it's coming so we get everyone involved. With the break-up of some haciendas in the Visayas and with farmers as CARP [Comprehensive Agrarian Reform Program] beneficiaries, we are working with cooperatives. This way farmers can engage in more efficient production. Organizations like PEF provide financial and technical support and marketing."
Farmers can work together, he said, by "getting into integrated farming. For example, on the same land planted to sugarcane, they can mix in banana plants and raise livestock, too."
Before super typhoon Yolanda hit, PEF was already taking the project on a kind of road show to main cities all over the country. This road show includes meeting up with local media. Torres explained media's role: "We have to get media to help promote best practices for farmers. Kami kasi, we are technical people. We need media to transform our language and put in the human dimension in their reports or the faces of the farmers in their stories."