By CYRILL BEATRIZ Z. YAMBAO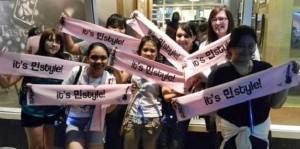 THE recent emergence of Philippine Pop or P-Pop phenomenon, wherein local artists are packaged very similarly to famous Korean Pop groups in terms of fashion and music style, might have been the country's attempt to lure listeners back to Pinoy music.
Pop culture professor Mykel Andrada said in his blog that P-Pop "clearly derives its origin from the glam-pop of South Korea's mainstream music and multimedia industries."
He explained that the success of P-Pop depends on whether or not local capitalists will continue to promote it.
"K-Pop-inspired P-Pop will eventually have to transform itself to be able to survive as a dominant part of Philippine pop culture," Andrada said. "Let's just say that for P-Pop to survive, it has to perennially re-invent itself, all in the name of profit."
Clarisse Fulla, online seller of K-Pop merchandise, thinks P-Pop can be a good venue for young Filipino artists to showcase their talents, as long as they do it in a unique manner.
"P-Pop will be better if they'll have some originality so fans can [also] stop comparing it with K-Pop," she said.
For some, the emergence of sing and dance P-Pop groups like XLR8 and Pop Girls seems to have downgraded the local music industry even more.
"I think it won't really work for the Filipinos," 24-year-old Andrea Salutin said. "P-Pop is starting to sound like a novelty genre, and the artists look like they're trying too hard."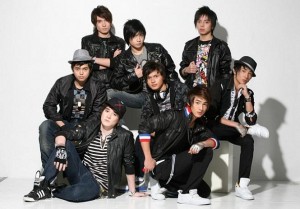 Salutin clarified that she only dislikes how local artists are marketed. Instead of imitating K-Pop, she suggested the revival of 1990s music performed by some of the greatest Pinoy bands.
Happee Sy of Pulp Live Productions, who is also a self-confessed K-Pop fan but is likewise a supporter of Original Pilipino Music (OPM), believes the P-Pop trend has already gone overboard.
"We should showcase our artists' talents in ways that we, in our country, are used to or good at," she said. "We should avoid trying to copy someone else's style, especially if it's too obvious."
The emergence of P-Pop has not stopped the increasing popularity of K-Pop from converting ordinary listeners to die-hard fangirls.
Sy said that as Filipino K-Pop fans grow in number, the country also gets recognized by a lot of fans from all over the world.
"This increases our tourism (prospects) and makes them (international fans) see that we are a fun and happy country—not a war country like they think we are," she said.
It was in early 2010 when the Philippines experienced its first taste of K-Pop concerts.
Since the blockbuster show of popular South Korean boy band Super Junior last year, numerous Korean artists have continuously invaded the country—much to the Filipino fans' favor and the local music industry's dismay.
"It's a big advantage to us K-Pop fans because there are a lot of K-Pop events happening every year," 20-year-old Fulla said. "But on the other hand, some fans are not listening to OPM  anymore since K-Pop is widely known in [the] Philippines now."
Salutin added that K-Pop is no longer a craze and not overrated despite the invasion of Korean artists.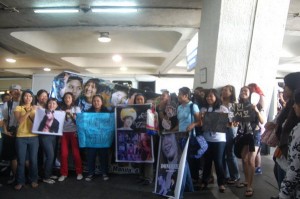 "It already became a trend—fashion, music, gadgets, make-up, food, (and more)," she said. "Fan clubs were (also) established and are united to do something good to help."
Salutin originally listened to soundtracks of her favorite Asian dramas before eventually getting hooked on K-Pop.
Because of the catchy music and the artists' good looks, she focused on K-Pop in 2009 and has since become a true-blue fangirl.
"Being a real fangirl is a combination of effort, passion, money, and fun," Salutin said. "There was a time however when I was controlled by my addiction [to] K-Pop, so it's also important to know your limits in the fandom."
For Fulla, it was perhaps a twist of fate that introduced her to the 13-member K-Pop group Super Junior.
"I was browsing through old videos of Rain and Song Hye Kyo's 'Full House' but ended up watching Super Junior's 'Fullhouse,'" she said.
She started researching about the group after seeing their wacky personalities in the show.
Despite the fandom being a costly cycle of ordering albums, buying official merchandise, and watching concerts, both Salutin and Fulla agreed that meeting people who share the same passion is one of the perks of being a fangirl.
"You get to meet a lot of new friends: fans from other parts of your country and from other countries, too," Fulla said.
"The music and fandom are great stress relievers," Salutin added. "K-Pop should be fun; it should be enjoyed and shared."