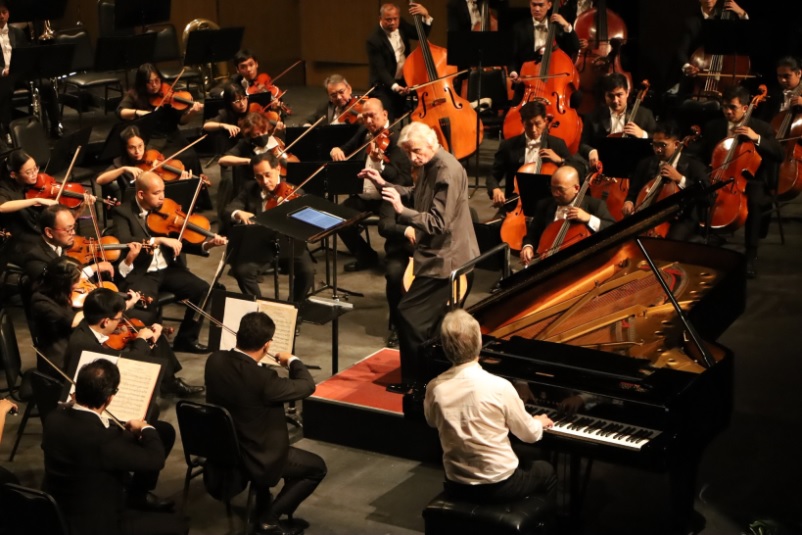 When Polish music director Grzegorz Nowak leads the PPO on Friday, Oct. 13 at the Samsung Theater in Circuit Makati, he will surely re-live working with his legendary soloists among them pianist Martha Argerich and cello icon Mstislav Rostropovich.
 By coincidence, Rostropovich was also soloist of the PPO in 1982 in the same Dvorak cello concerto which earned him not just standing ovation but a shower of confettis and roses raining on the CCP Little Theater stage.
The cello soloist in the second PPO season offering is Swiss cellist Wen-Sinn Yang (of Taiwanese parentage) also performing the Dvorak warhorse.
"It is a fabulous work, very dramatic," remarked the conductor. "It displays virtuosity of the cellist, but at the same time it is a symphonic work, full of drama and wonderful musical themes and phrases. It is very close to my heart, especially that I performed it with some of the best cellists of our times."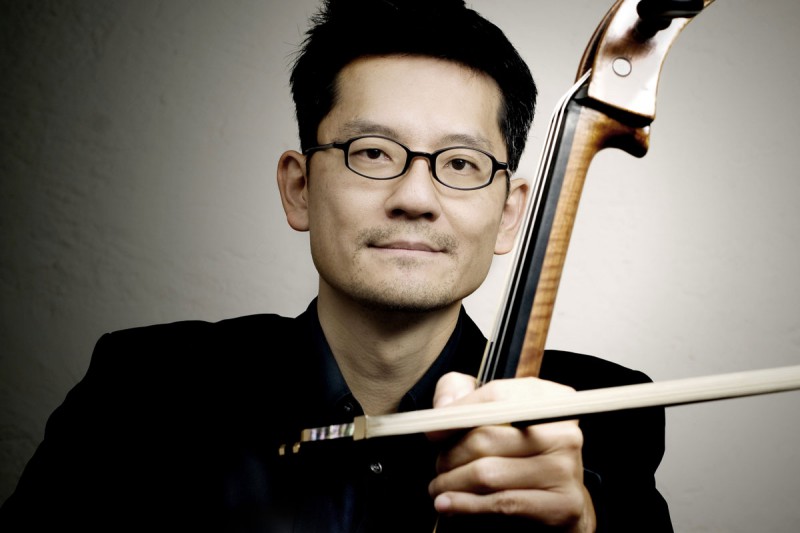 Maestro Nowak worked with Rostropovich for an entire month conducting several concerts during the "Festival Musique en Mer" – a tour on board the ship Mermoz with concerts in Mediterranean ports.
With Rostropovich, he conducted  Dvořák Cello concerto, Tchaikovsky Rococo Variations, Haydn Cello concerto No. 1 and Beethoven Triple Concerto. "It was always a wonderful experience full of fantastic music making. Rostropovich complemented me by saying that nobody gave him better accompaniment."
The PPO music director met cellist Wen-Sinn Yang when the Swiss cellist won the top prize in the Geneva International Music Competition. At that time, he was music director of a Swiss orchestra in Biel. "I invited the winner to play with us. We immediately bonded musically and collaborated often ever since. He is a versatile cellist with masterful technique, wonderful rich sound and his interpretations are mature and deeply moving. No wonder that he's often hailed as Rostropovich's successor."
When Yang performed in Frankfurt some years back, the German newspaper Frankfurter Rundschau wrote of his performance in Shostakovich Cello Concerto No. 1 thus: ""Cellist Wen-Sinn Yang proved himself in terms of technique and expression as a worthy successor to Mstislav Rostropovich!"
But nothing beats the conductor's dramatic encounter with pianist Martha Argerich (a friend of Cecile Licad)  when she was soloist of the Sinfonia Varsovia in Chopin's Piano Concerto No. 1.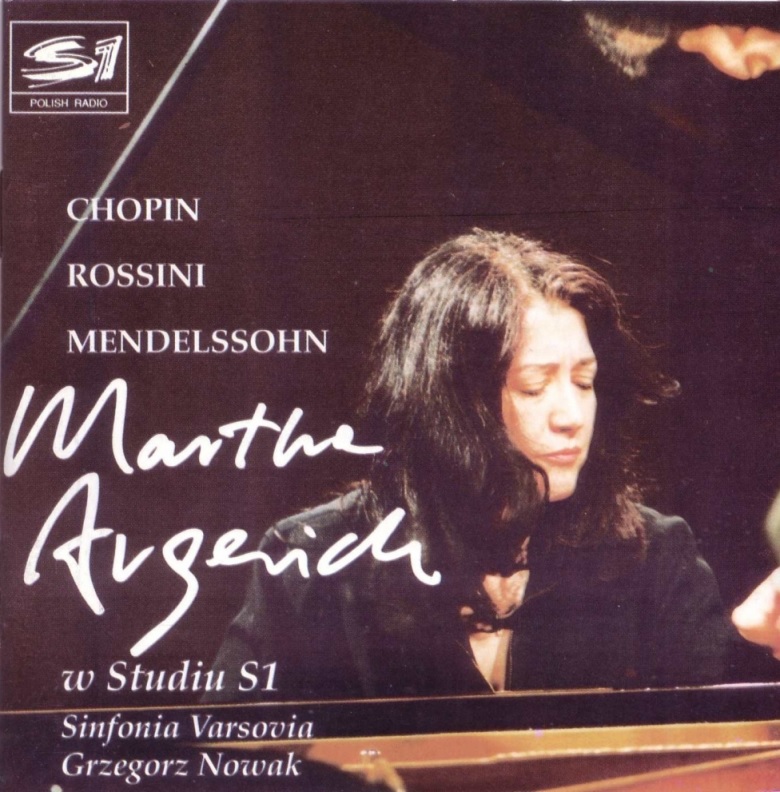 In his own words, the Varsovia experience was fabulous musically but highlighted with high drama fit for a teleserye.
The engagement was some ten years after she quit the jury of Chopin International Competition in protest over Ivo Pogorelić's non-inclusion in the list of finalists (he was one of the best).
The drama started in the only rehearsal scheduled for the day. "Martha (Argerich) did not show up. The manager told me that she would not perform because the previous night, she did not get any sleep quarreling with her partner Alexandre Rabinovitch (a conductor). At the time of the first rehearsal, they are still quarreling in the hotel room. I suggested that the Radio Varsovia should offer Rabinovitch a guided tour of Warsaw so that my soloist could get some sleep and perform the Chopin E Minor concerto without rehearsal."
When Argerich showed up in the theater in the evening, she drank several cups of coffee and told the Polish conductor she could not perform. "She looked too tired and her hands were shaking. I suggested that she should at least let the audience see her for a few minutes during orchestral opening and if she did not play at all or play but stop at any moment, I would explain it to the audience. We played the introduction with all our heart, hoping that she would play at least one movement. She liked what we played. She started touching the keys and played like a Goddess with flawless technique, full of passion, drama and temperament, love, tenderness, melancholy – a totally inspired, perfect, dream-like performance. It is absolutely true that music unites people in such a unique way that all conflicts, hatred, disagreements or negative feelings are quickly replaced with understanding, friendship and love. Guess who was the first person who stormed backstage and wholeheartedly congratulated Martha? It was Rabinovitch who was totally moved by this performance."
As it turned out, Argerich's partner forgot all the quarrels of the last twenty-four hours and after the performance was in full love again with that wonderful artist and woman of consequence.
He recalled the wonderful outcome of that dramatic concert. "The concert was broadcast live by the Radio Varsovia. After Rabinovitch, she let other people congratulate Martha. Clever manager asked her if she would agree to release a CD with this wonderful performance. When she said yes, he pulled a printed agreement and asked her to sign. That's how a very unusual CD was issued with a typical program from concerts complete with overture, piano concerto and symphony."
The CD got fantastic reviews with Diapason in Paris hailing it as "indispensable… a must" collector's item.
He was pleased with his opening concert with PPO last September. "The orchestra lived up to my expectations with that very good concert. Filipino audience is warm, friendly and supportive. But with such a large venue we need a larger audience. This orchestra deserves much larger audience."
A top winner of the Ernest Ansermet International Conducting Competition, Maestro Nowak recalls the maestros who inspired him when he was just starting. "When I saw on TV the concerts with Leonard Bernstein and Seiji Ozawa, I decided that I absolutely had to study with these masters. I made it happen thanks to my winning the Koussevitzky fellowship at Tanglewood (summer season of Boston Symphony Orchestra and master classes for students with world most famous artists). Among conductors I worked with were such also such super stars as Eric Leinsdorf, Kurt Masur and Maurice Abravanel. But Bernstein and Ozawa were my heroes and both had the biggest influence. When a few years later I assisted Kurt Masur at the New York Philharmonic and showed him our photo from Tanglewood, he commented with a smile, 'We were both much younger than.'"
His advice to aspiring conductors: "Practice, practice, practice."
(The complete PPO program on October 13 includes Sarung Banggi: A Symphonic Serenade by Potenciano Gregorio Sr.  (arr. Angel Peña); Dvorak's Cello Concerto, Op.104, and Mendelssohn's Symphony No. 4, Op.90, in A major ("Italian". For tickets, call CCP at 09998843820 or TicketWorld Tel. 8891 9999 or 09310330880.)