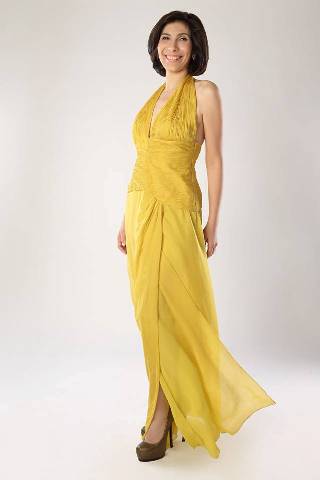 By PABLO A. TARIMAN
A most welcome sight at the opening night of La Cenerentola at the Meralco Theater last weekend was Berlin-based Filipino soprano Andion Fernandez with her two kids (a boy and girl) in tow.
It's been years since she last sang in Manila and finally she is back to appear in a special concert featuring the works of Jeffrey Ching who happens to be her husband.
Three years back, Ching's opera "Das Waisenkind" (The Orphan) won the Theater Erfurt Audience Prize with German critics citing it as the best opera production for that season.
She is in that opera which materialized while she was heavy with her child named Clara.
"It took me six months to learn the title-role of 'The Orphan.' I started learning the music when I was in the hospital waiting to give birth to my daughter. I really prepared for the role so well that by the time stage rehearsals started, I was very ready and just had a great time and enjoyed every minute of it," recalls the soprano.
As it turned out, the opera not only got the German audience's nod; it also became a vehicle for a fruitful musical partnership with her husband who was at his peak doing one commissioned work after another.
"Das Waisenkind" is an opera in two acts based on a 14th-century Chinese play and its European transformations at the hands of Voltaire, Goethe, and other Enlightenment dramatists.
The music is described as a new kind of multicultural music-theater that is yet rooted in Eastern and Western traditions. It features a libretto in seven languages; a large orchestra of both conventional and electronic instruments; and a mixed cast of opera singers, speaker, mimes, chorus and dancers.
To their delight, the Chings found an extra receptive audience abroad for contemporary works.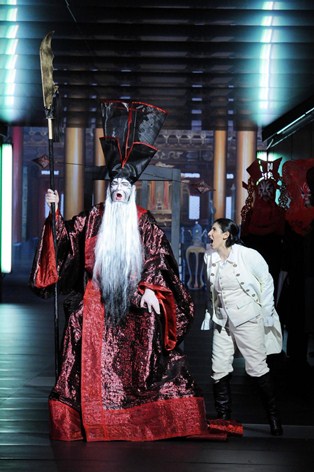 Fernandez recalled their "pleasant surprise" when they found out that 'The Orphan' won the Theater Erfurt Audience Prize that season. "I think the award says a lot about how good the opera really is. Imagine a contemporary opera winning this prize? We had six performances that season and they were all sold out!," she enthused.
"We were very happy, of course. The year after that, as a direct result of his prize, Jeffrey (Ching) got to premiere his 'Concerto da Camera' with the Erfurt Philharmonic. There were solo parts for me, cellist Matias de Oliveira Pinto and a wonderful German guitarist, Reinbert Evers. We got to perform the piece twice in the symphony season," the related.
She shared a tip on interpretation of contemporary works: "Well, I try to do everything the composer wants. I think that if I remain faithful to what the composer wrote, what he wants to say will get through to the audience."
Needless to say she welcomed the changes in her singing life when motherhood beckoned. "Before marriage, music was my entire life. This all changed of course when I got married and even more so when I had my two children. When I was a permanent soloist of the Deutsche Oper Berlin, I sang at least forty performances a season. This became impossible when I had the kids as I wanted to be there for them. I wanted to give them as much time as I could. As I didn't want to stop singing I decided that I would only sing the things I wanted to do and were personally very important. I try to balance everything and try to do my best as a mother and as a singer."
For now, Berlin is her second home and she loves the city for what it is. "It is a city so full of culture. The city has three major opera houses. So many museums. And every night there are different performances going on. It's amazing! We also have wonderful colleagues who live there. I think it's a perfect base for our sort of work."
For their August 29 concert at the CCP Little Theater, Andion will sing the world premiere of Ching's "Celestial-Infernal Grand Nuptial Rite" (in a special version arranged for voice, cello and piano) along with Brazilian cellist Matias de Oliveira Pinto and multi-awarded Japanese pianist Kiai Nara.
"The audience loved all these works at their premieres. 'Celestial-Infernal Grand Nuptial Rite' was premiered in Berlin just last May by the Landesjugendensemble Neue Musik Berlin. It's very different from Jeffrey's other works and it was a challenge learning it. But it was very rewarding because it was very well received and actually will be repeated by the Modern Art Sextet on 3 November at the Werner-Otto-Saal of the Konzerthaus in Berlin."
Home again after many years, the soprano couldn't wait to see Filipino audiences once more.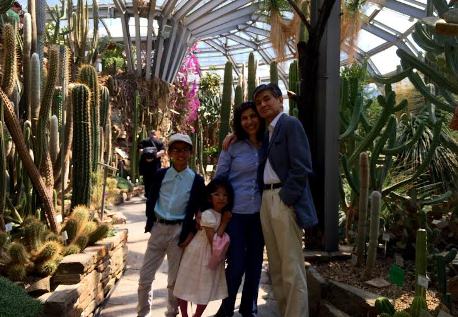 Manila was where she sang Maria Clara in the Felipe Padilla de Leon opera, "Noli Me Tangere." among others. She left home to study at the Universität der Künste in Berlin and graduated with honors.
For many years, she was soloist of the Deutsche Oper Berlin (2001-10). At one time, she was prizewinner of Operalia International Opera Competition(Placido Domingo World Opera Contest) and Cardiff Singer of the World.
While she had her share of foreign audiences from Lisbon to St. Petersburg, China, Hong Kong, Japan, and Singapore, among others, she still feels there is nothing like singing in her own country.
"I am excited to sing again on native grounds. I hope that the audience will enjoy our concert. It will be very special because of what Jeffrey did with the 'Wesendonck Lieder' and Schumann's music. And 'Celestial-Infernal Grand Nuptial Rite' will be a surprise!"
(For tickets to the August 29 CCP concert of composer Jeffrey Ching, call the CCP box office at 8321125.)