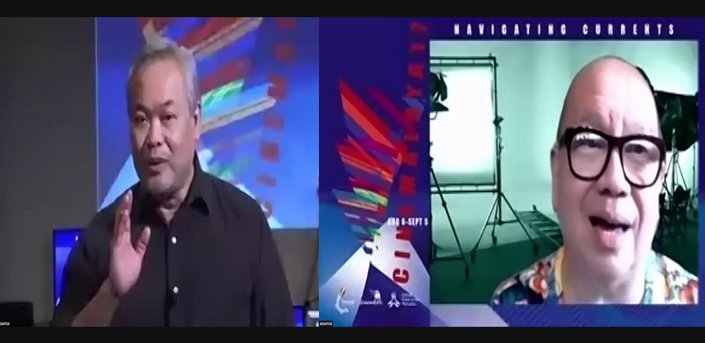 Cinemalaya director Christ Millado and movie director Joey Javier Reyes.
The more filmmakers come to terms with the reality of the pandemic, the more they can sharpen their creative process. They can't go back to the old ways of film making.
This, in a nutshell, is the message of director Joey Javier Reyes, head of Cinemalaya Competition and Monitoring Committee."You cannot stop doing films just because you feel restricted by the health protocols," he said. "You have to adapt to the new situation or else you will be left behind. The pandemic has brought about new challenges and filmmakers have to change contents to mirror the new reality."
Cinemalaya director Christ Millado said the new online format of the festival when the pandemic hit the country last year was obviously acceptable to the filmfest followers. He disclosed that they were able to raise P2 million "which is way above our expectations," he said.
This year, Cinemalaya will focus on short films in Competition, Gawad CCP Para sa Alternatibong Pelikula at Video and exhibitions under the Visions of Asia, Documentary and Premiere section.
Alongside these festival components, Millado said Cinemalaya will also revitalize its education initiatives through masterclasses offered by the Cinemalaya Institute.
A salient breakthrough for upcoming Cinemalaya finalists is the Film Lab. "This will give aspiring filmmakers the opportunity to learn from professionals and experts in the industry," added Millado.
To be taken up are the different aspects of filmmaking — from scriptwriting, directing, cinematography, performance, editing, production design, sound, music, production management to promotion strategies.
Meanwhile, the film fest has announced the 13 finalists who will compete in the Short Film Category.
The 13 short films competing for the prestigious Balanghai trophies include Kids On Fire by Kyle Nieva; Maski Papano by Che Tagyamon & Glenn Barit; Beauty Queen by Myra Aquino; An Sadit na Planeta by Arjanmar H. Rebeta; Crossing by Marc Misa; Kawatan Sa Salog by Ralph John Velasco; Looking For Rafflesias and Other Fleeting Things by James Fajardo; Out of Body by Enrico Po; The Dust in Your Place by David Olson; Ang Mga Nawalang Pag-asa at Panlasa by Kevin Jay Ayson; Ang Pagdadalaga ni Lola Mayumi by Shiri Francesca D. De Leon; Ate OG by Kevin Mayuga; and Namnama en Lolang (Grandmother's Hope) by Jonnie Lyn Dasalla.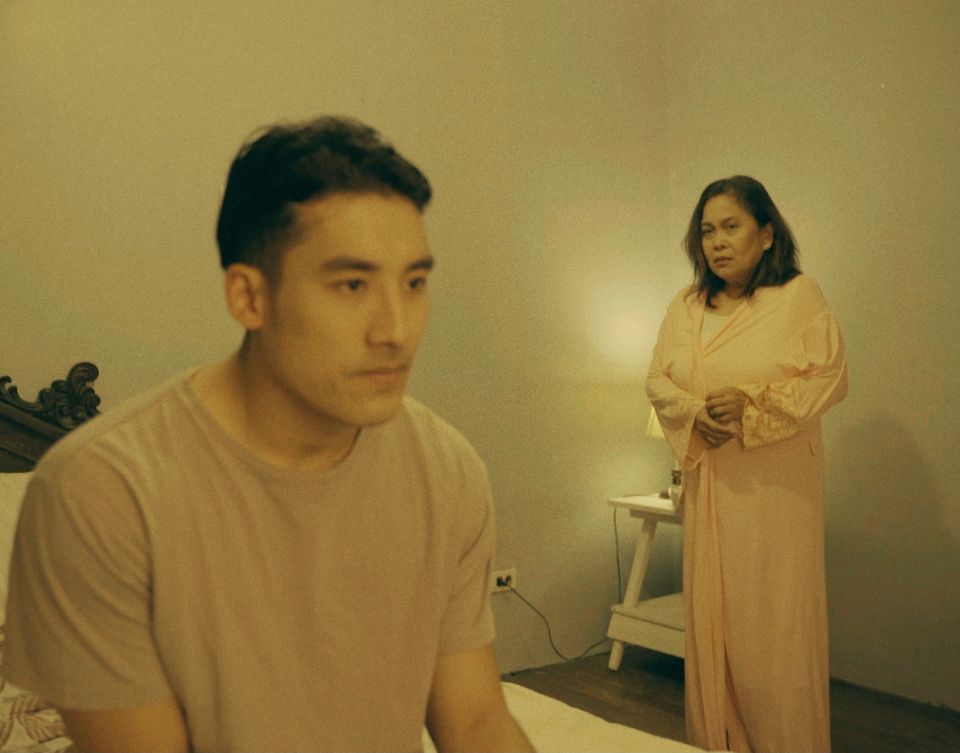 A scene from the film, Ang Pagdadalaga Ni Lola Mayumi
Shiri Francesca D. De Leon, director of Ang Pagdadalaga Ni Lola Mayumi said the film is a story of a virginal old woman who does the unthinkable: she hires a callboy to change her perspective about men.
The filmmaker said her entry is the lovechild of her past experiences and beliefs as a young woman. "I was heavily exposed to the Filipino culture of how they treat sex as taboo topic because of the influence of religion. I also have witnessed firsthand the effect of it being a taboo topic. It actually limits sex education among people and a lot of people fall into its abuse, not knowing if it's normal or not. I was inspired to write this film as therapy, if you call it, a weight off my chest as I wanted to simply tell a story about what it really means to be a woman."
The director pointed out she wrote the main character with actress Ruby Ruiz in mind. "Fortunately, she loved the script and gave so much life to Mayumi that I'd ever dreamed of. Casting Julian Roxas was a big risk for me because he didn't really look like the character that I envisioned but he was the perfect complement to Ruby and their chemistry was breathtaking to watch."
Meanwhile, the festival also announced it will open a hybrid drive-in cinema, dubbed Cinema Under the Stars, where film habitués can watch a film in the hybrid drive-in cinema at Liwasang Ullalim. The first audience-centered on-site event since the lockdown, the hybrid outdoor cinema welcomes everyone whether they are riding their cars or bikes, or even just walking and jogging.
The festival will also launch the book "Riding the Waves: 15 Years of Cinemalaya," a complete guide to the colorful history of the country's biggest independent film festival.
(Co-produced by the Cultural Center of the Philippines and the Cinemalaya Foundation, Cinemalaya 2021 will have a month-long run starting August 6, 2021 to September 5, 2021, streaming on KTX.ph.)