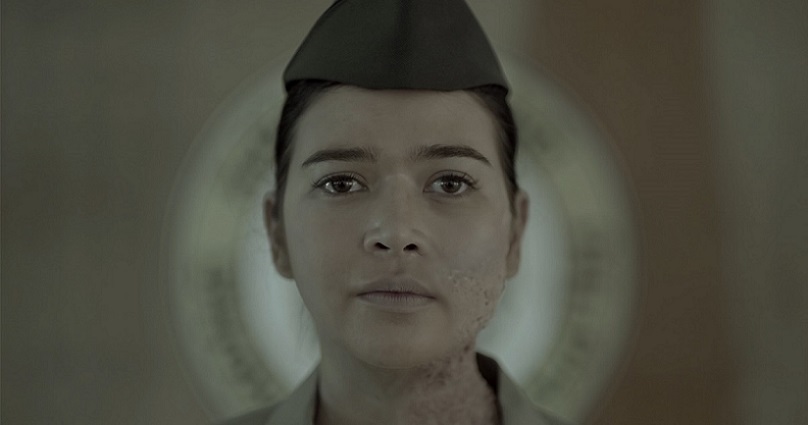 Bela Padilla as female sniper in 'Mañanita' by Paul Soriano. First time in the Tokyo film festival.

A quiet, if, immersive action film about a female Filipino sniper is one of the entries in competition in the coming Tokyo International Film festival which opens October 28.
Called Mañanita and directed by Paul Soriano (Siargao, Thelma, Kid Kulafu), the latest Filipino film to make it in the festival took a long time to conceptualize. "This is a very personal film and I am glad I was able to wrap it up in time for the festival," said Soriano. "I am excited because this is my first film in competition in an international film fest."
Mañanita is kind of out of the box as the lead actor is drama actress Bela Padilla who was doing an evening teleserye when the cameras started rolling.
Many years back, Soriano saw a TV feature about Davao cops serenading men who broke the law to surrender.
He recalled: "Of course we all know Mañanita means serenade. That kind of sparked an idea for a film and the result is this entry in the coming Tokyo film fest. It may not be everybody's idea of an action film. For one, the character from the military is female and it is musically driven. I used a lot of Filipino music by Freddie Aguilar and Joey Ayala. I would say this is a very personal journey in the realm of filmmaking."
The role did not come easy for Padilla who has to train how to use a gun for weeks and trying to look the part with a lot of prosthetics. "I have to learn how to use different kinds of guns although I am only using one weapon in the film. I learned so much I can now assemble guns in minutes. In fairness to myself, I did well in the training. I had several bull's eye at first attempt."
She was doing a teleserye called Sino Ang Maysala when shooting started and for her, it was a relief. "As we all know, Filipino teleseryes are so talky and then on some days, I have to shoot this film which is very quiet with very little dialogue to memorize. This is acting at its most challenging as you have to express something deep without lines to memorize. I'd say it is one of my deeply memorable roles. A part like this only happens once in a rare time in anyone's career. And then the big surprise after shooting the film is that it qualifies to compete in an international film fest."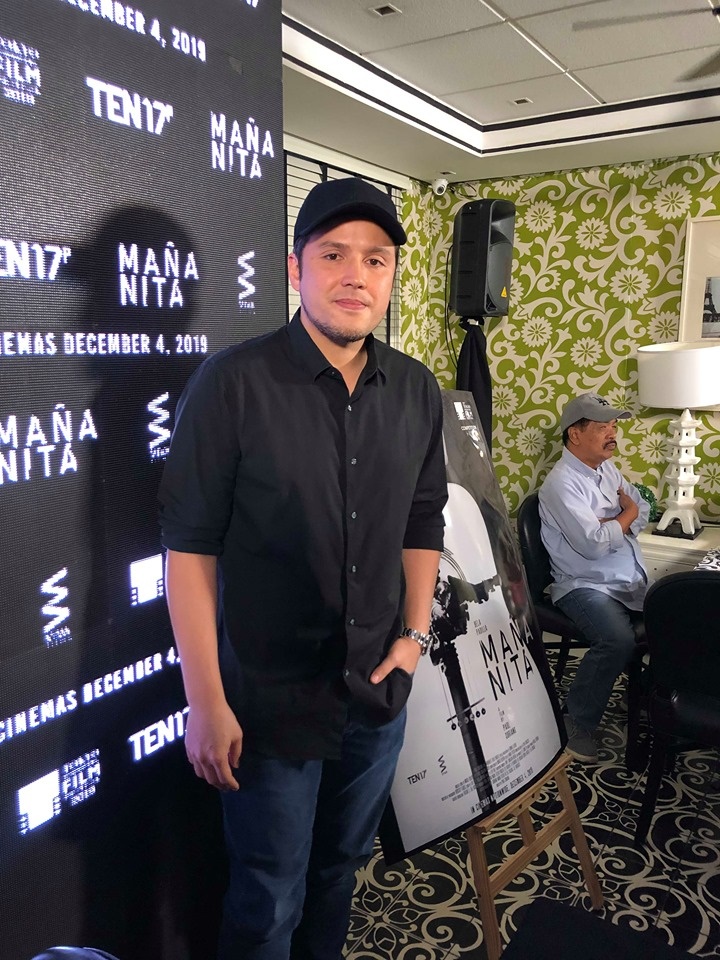 Director Paul Soriano during presscon. Mañanita was inspired by a TV feature about Davao cops serenading law breakers and getting good results.

With a script by Lav Diaz, Mañanita gave Soriano so much creative freedom to do something without the pressures of doing commercial films. "I would say the film is transcendental in a manner of speaking and it is very character-centered. True, it is a film that went against all commercial formulas. You see the lead character taking stock of her life and making sense out of her existence. She could be anyone of us trying to figure out a more meaningful existence."
A conversation in the Mañanita trailer shows the character of Ronnie Lazaro telling the sniper (Padilla) to start learning how to listen to things they cannot see.
"Well, it is my take on people who have no time to listen because of all the noise of this world. I like to think we are basically peaceful people but then comes a time when some people bring out the worst in us. The film could be anyone's journey into his inner self," Soriano added.
Other future projects waiting in the wings for Soriano is a film on iconic Filipino pianist Cecile Licad. He was seen in the all-Chopin recital of the pianist in December last year and has expressed interest in doing a bio-epic or a documentary. "After watching her perform all these years, she is one Filipino musician who should be immortalized on film," he said.
Aside from Mañanita, the other Filipino films competing in the Tokyo film fest is Bradley Liew's Motel Acacia in the Asian Future Sections.
The other Filipino films showing in the Tokyo film fest in other sections are Antoinette Jadaone's Six Degrees of Separation from Lilia Cuntapay, Sigrid Andrea Bernardo's Untrue and Brilliante Mendoza's Mindanao, among others.
Established in 1985, the Tokyo film fest has featured other outstanding Filipino films in past editions. In 2013, Eugene Domingo made history in the Tokyo film fest by bagging the country's first Best Actress Award for the Jun Lana film, Barber's Tales.
Lana's winning streak in the Tokyo film fest continued in 2016 when his film, Die Beautiful, got the Audience Award and Best Actor trophy for Paolo Ballesteros.
Film Development Council of the Philippines chair Mary Liza Dino said, "It has been a fruitful year for Philippine cinema, especially now that we are celebrating its hundred years. FDCP takes pride that our films consistently make a mark in world cinema, especially in the prestigious Tokyo International Film Festival."
Mañanita will open in Philippine cinemas December 4.