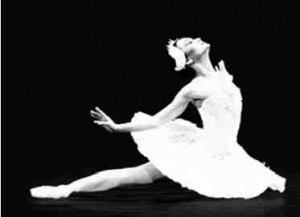 By PABLO A. TARIMAN
THE Philippines can take pride in having three active ballet companies that keep the dance scene alive in Metro Manila throughout the year.
The Cultural Center of the Philippines (CCP) has Ballet Philippines  (BP) and Philippine Ballet Theater (PBT) and outside its premises is Lisa Macuja-Elizalde's Ballet Manila (BM). There are also several ballet schools like the Shirley Halili Cruz dance studio, Steps  run by former BP dancer Sofia Zobel  and the Vella Damian dance school.
Of these dance companies, only BM has a solid Russian connection, which Lisa Macuja tapped to mount this year's ballet event last July 10 — the lone engagement of the Stars of Russian Ballet.
Lisa is the first foreign soloist of the Kirov Ballet and the only exponent of solid Russian training notably the Vaganova method.
When Lisa dances the female lead in the ballet "The Nutcracker," which has a two-weekend run at Aliw Theater starting Dec. 3, she shall have logged 26 years in professional ballet.
Lisa reflects what it is like dancing at age 46. She said: "It's like living a miracle day after day. I still devote most of my afternoons to dancing and rehearsing. But, every time I stand up and dance in the studio or onstage, I realize that I am very, very fortunate to still be able to do this at my age. So many younger dancers have retired before me."
Her company has grown beyond her expectations from the initial 12 members to a whole company of 45 dancers to date. Surprisingly, it has more male dancers than female, which is unusual in a classical-ballet company.
Lisa recalled they had no home studio and theater when they started in 1995. Now they have three ballet studios and two home theaters, averaging 300 performances a year.
As for her Christmas wish, she has this to say: "I wish for more audiences for the ballet, more challenging and interesting roles to perform, and making new discoveries in old roles. I also wish for new roles that will keep me interested in continuing to challenge and push myself."
"I would say that the challenge right now for us is to keep coming up with innovative choreographies and keep our audiences interested in the classics as well," she shared.
Lisa said it is hard to beat more than 250 years of tradition in classical ballet handed down from one generation of Russian artists to the next.
The Philippines has been lucky to have witnessed the performances of great Russian dancers, including those of the Imperial Russian Ballet. That was long before the 1950s ballet ban initiated by the local clergy, which considered ballet "obscene."
According to dance chronicler Reynaldo G. Alejandro, the first performance in the Philippines of Paul Nijinsky of the Imperial Russian Ballet was held 85 years ago in 1915 for the benefit of the Belgian Red Cross.
Alejandro said the venue was the old Manila Hotel Roof Garden and the repertoire included Greek, Egyptian, ancient and new classical dances. Costumes were done by Leon Bakst and most of the dances were performed barefooted.
Bakst is a name directly linked to Sergei Diaghilev who launched King of Dance Vaslav Nijinsky's career, which created an unmatched sensation at the turn of the century. That was the period that fanatic dance historians would like to refer to as the "golden age of dance."
Alejandro, who used to dance and choreograph, also wrote that one of the greatest ballerinas of all time, Anna Pavlova, also danced at the original Manila Grand Opera House in 1922, some two years before she announced her retirement.
Dame Margot Fonteyn in her book, "The Magic of Dance," described Pavlova as a "unique phenomenon, without explanation, like the evening star or the Chinese flower that blooms only once in a hundred years."
Local dancers were at one time or another inspired by Russian dancers.
The late Leonor Orosa Goquingco, national artist for dance, admitted she fell in love with dance at the age of 12 when she saw a Russian dancer named Olga Dontsoff perform in Bacolod.
Goquingco, whose accomplishment as a choreographer is a near legend in this country, did not expect that she herself would be the object of generous praises from Russian artists. Russian ballerinas cheered her after her Filipinescas' stint in Russia in the 1960s.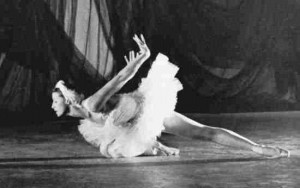 Another outstanding Filipino figure in dance also in awe of Russian artists was Maniya Barredo, who had a triumphant reign as prima ballerina of Atlanta Ballet in the United States. Maniya — who was part of the Stars of World Ballet organized by Dame Margot Fonteyn — once intimated she couldn't help watching from the wings each time Russian dancer Maya Plisetskaya was about to enter the stage.
She said: "Plisetskaya is all magic. She is very human in her approach to ballet. I will never do the Dying Swan after I saw her do it."