Text and photos by VINCENT GO
THE city of Manila marked the end of Lunar New Year celebrations with a cultural exhibit featuring performers from Suzhou, China.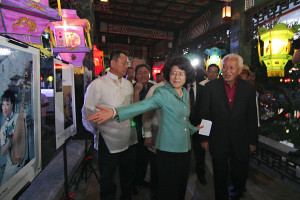 The end of the Chinese New Year, also celebrated as the Lantern Festival, fell on Feb. 24, which happened to be the 15th day of the first lunar month.
Suzhou, located on the Eastern part of China adjacent to Shangai, is famous for its traditional art, Kun Operas, and Pingtan performances. The city is also known for its rich agriculture, silk production, embroidery and handicraft.
The Suzhou Cultural Exhibition runs from Feb.  23-26,  from 5  to 10 p.m., at the Chinese Garden in Rizal Park.