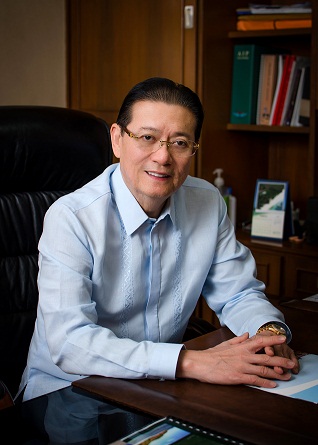 By CHICKIE LOCSIN
THE fast-expanding Henann Group of hotels is a good argument for a family business.
At the helm is the patriarch, Henry Chusuey. His wife Ana, twelve years his junior, is the company treasurer. Henann is a combination of their name: Henry plus Ana.
The couple mentors their only daughter Christina Ann, 20, who is completing her accounting degree and together they control the purse strings.
Helping Henry and Ana  expand their empire are their two sons, Alfonso and Hendrick.   Alfonso, 29, is neither an architect nor engineer, but takes charge of construction in all properties while Hendrick , 25, takes care of sales, marketing, advertising and PR.
Henann owns the imposing 1400- room Boracay Regency Hotel in the world-famous island. Two weeks from now, the company will open its 400 room luxury hotel in Alona Beach in Panglao, Bohol.
"This is a milestone for us. It will be the biggest hotel in Panglao and our first property development outside of Boracay" said the elder Chusuey.
The Henann Alona Beach Resort is situated in a property with a one- kilometer frontage of white sand, the longest and widest in Alona Beach. It has twelve exclusive beachfront villas while the 400- room luxury hotel stands a short distance from the beach but has most rooms overlooking its two large pools, an architectural feature that has become a trademark of the Henan resorts.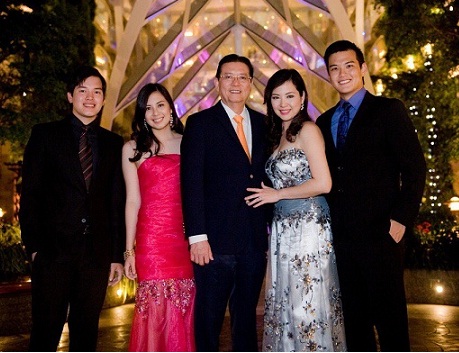 Chusuey is upbeat about Bohol: ""Panglao Island is several times bigger than Boracay and it has a lot to offer. The community and the local government forged a strong partnership to promote travel and tourism. This works for the interest of travelers and tourists." He has another 6.5 hectare property on the other side of the island waiting to be developed.
He dismisses the negative effect on tourism of the recent earthquake which damaged the historic churches that were a major attraction of the province. "Panglao was not damaged, the infrastructure is intact, the airport is being modernized and there are eight daily lights into Tagbilaran. We also have internet connection in our hotel. The tourists will come for sure, " he says confidently.
After Bohol, the Chusueys are eyeing Palawan. "I believe Palawan is the next tourist hot spot. But we will announce new properties at the right time as we think it best to be prudent in these fast-changing times." Henry said.
The Chusueys' entry into the hotel business in 1998 came about while they were in Boracay looking for a property where they could build a summer home. What they bought instead was the 43-room Regency Hotel.
Gifted with a keen business sense, Henry decided that buying a hotel made better sense than buying a rest home which would most likely be underutilized and expensive to maintain.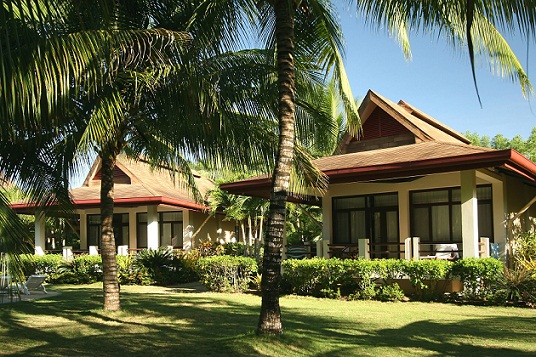 Since then their initial investment has grown more than thirty times over and the Chusueys, now with seven different resort hotels, are a force to reckon with in the white sand island paradise.
The Henann group directly manages all of its hotels and resorts together with 1100 employees. Henry admits "I am a dictator but many times this is what is needed to get things done."
His management style is simple: "The resort business s my passion. I try to inspire everyone around me with my drive for perfection and fairness. I also make it a point to properly compensate my people for a job well done and give bonuses every month. I am very proud to say that I have many employees who have been with me from day one."
The Group markets itself as a 5-star property (international cuisine, bars, spas and convention center) but with 4-star price points, Chusuey says " We establish resorts with our clients in mind. We make it worth their stay whether they are short or long-term guests. We always give our guests the best possible service, with the goal to make them happy from the moment they check in until they leave."
Chusuey believes that the country has the potential to attract more tourists but admonishes the government and the industry at large: "We should stop giving tourists problems whenever they visit so they would feel more comfortable to return to our beautiful country."