For one who has sacrificed most of her life to music, Lourdes de Leon Gregorio, the country's pioneering harp player and once stellar accompanying artist on the piano, is getting an overdue gratitude concert, "Hommages," on Nov. 26 at 6 p.m. at Manila Pianos, fourth floor of Ronac Lifestyle Center, Paseo de Magallanes, Makati City.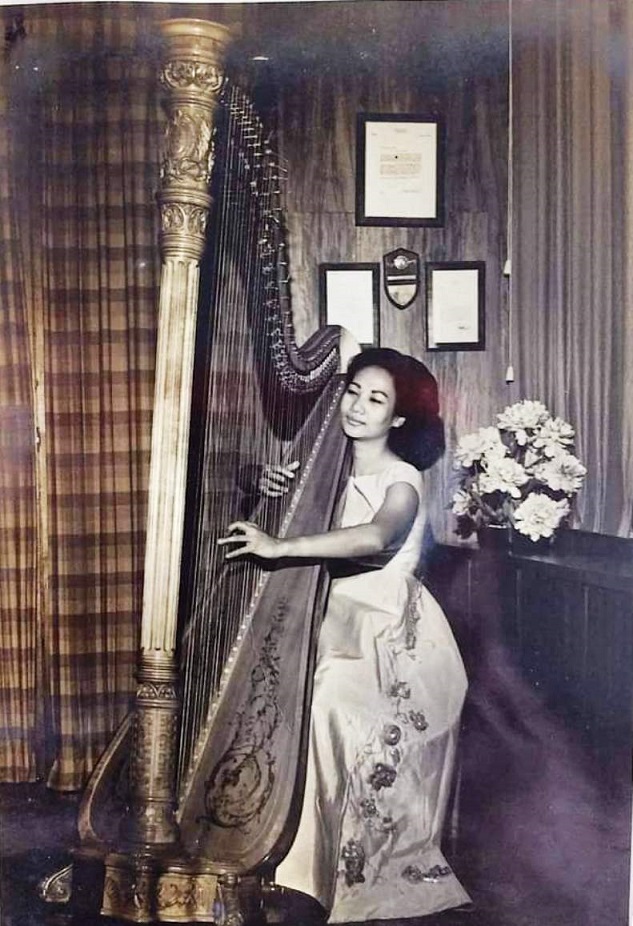 To her daughter Riza, it is a blessed time for Gregorio. She said, "Mama feels so grateful that she was still able to teach and perform up until the COVID pandemic and lockdown happened. Music is her life, her twin, her soul's expression. Music makes her happy and has kept her healthy. She misses teaching and performing very much. She has brought a lot of honor to our country by being the Harpist and developing the current harpists. Aside from being the acclaimed harpist that she is, Mama was also the Accompanist any artist dreamt of performing with."
Gregorio trained in harp solo, vocal and instrumental piano accompaniment at the Vienna Academie fur Musik in Austria with the finest harp pedagogue at that time, Hubert Jelinek, then principal harpist of Vienna Philharmonic, and pianist Hermann Schwertmann.
When she went to Austria, her purpose was not just to study but to excel. Her goal was to return to the Philippines as a gesture of gratitude for the opportunity she received. Prof. Schwertmann expressed great belief in her musicality, telling his Filipino student that she should kneel and pray to give thanks for the great talent that she has.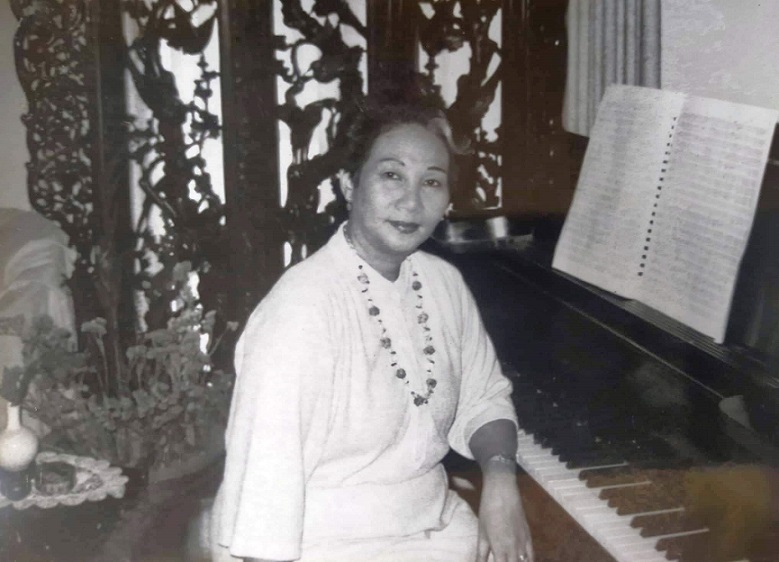 Riza said it was her mother's nature to uphold "her integrity and truthfulness as a person and as an artist. Her commitment to excellence in every rehearsal and performance was always of the highest level, whether it be for charity or a paid performance. They (Mama and Papa, the bass baritone Emmanuel) never fell into the commercial trap."
Of the performing Gregorios, the daughter said, "I remember that Mama and Papa would tailor their program to expose their audiences to appreciate different forms of classical music. They always gave their heart and soul and were/are always grateful to their audience." 
Gregorio excelled in both piano and harp. She was first a celebrated pianist before she became a harpist. The daughter added, "She definitely had the rare talent and great technique to be a well-known solo pianist, but she chose to accompany other artists instead."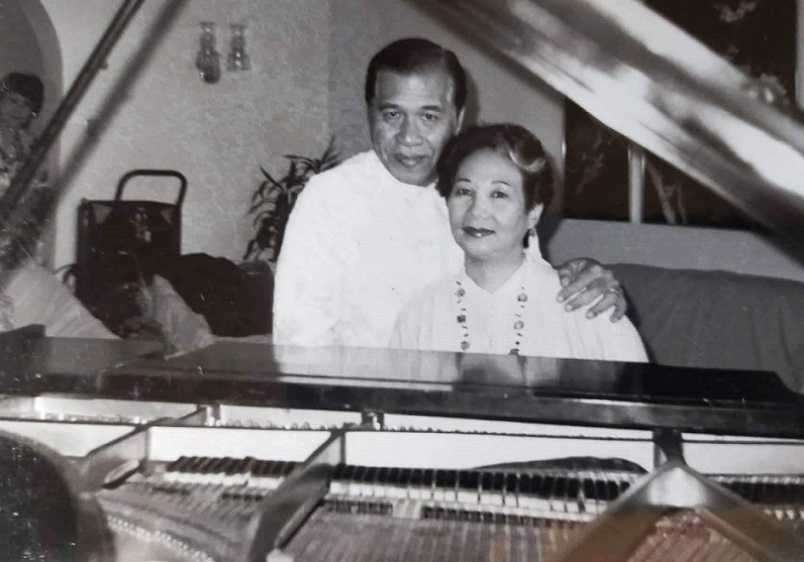 But as a teacher, Gregorio's legacy is assured. She is proud that her former students at the Cultural Center of the Philippines, University of the Philippines and University of Santo Tomas have studied further and are performing and teaching the harp. She has seen the progress of these students and the flowering of their talents.
Madeline Jane Banta, a former student, referred to Gregorio as "Mrs. G," the person who "jumpstarted my orchestral career. If I hadn't met Mrs. G, I probably would be doing something else. She was my first harp teacher who patiently taught me harp skills and the things to know when playing the harp in an orchestra. When she interviewed me before our lesson, she told me that I reminded her of herself because we were both collaborative pianists first (pianists have an advantage in quickly learning harp music) and started the harp at a late age."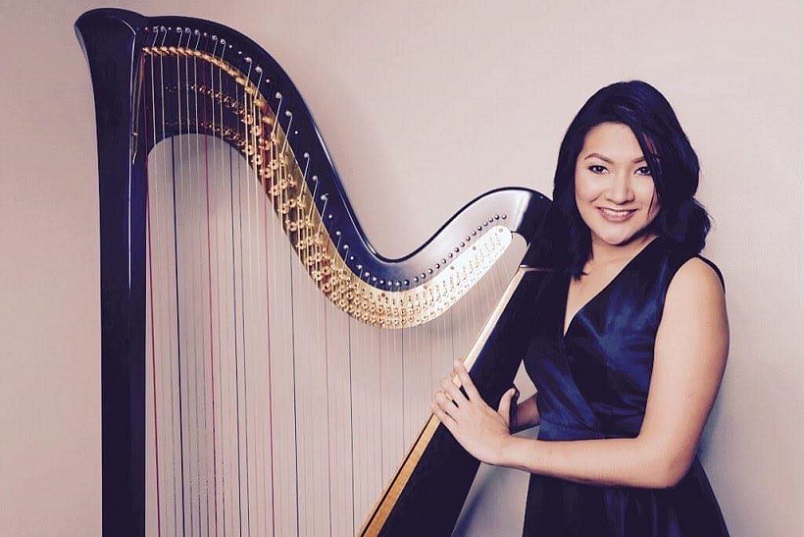 Banta recalled "Mrs. G's energy, infectious laughter and warmth" which were encouraging and conducive to creating a comfortable atmosphere for learning the harp. "I have always admired Mrs. Gregorio's passion, dedication and commitment to harp playing, her exceptional harp skills and dependability as a musician. She emphasized proper work ethic as a harpist," she said.   
She thanked Mrs. Gregorio for giving her a chance to play second harp with her during a season concert of the Philippine Philharmonic Orchestra (PPO) after only about a year and from three to four months of harp lessons.
She recalled "We played Symphonie Fantastique by Berlioz, quite major for a first time. Then she suggested me as pianist in case the PPO needed one. That was a big help in gaining orchestra experience which is different from playing as a soloist. Until now, I still play with the PPO as well as other orchestras here so I will forever be grateful to Mrs. Gregorio for making me fulfill my dream of playing in the orchestra."  
Gregorio is also a fulfilled mother with Riza (who used the name Isabel Gregorio during her time) as alumna of Ballet Philippines, Tanghalang Pilipino as dance captain and artist in some zarzuelas, Repertory Philippines, even The Netherlands and Manila productions of Miss Saigon; son Mico, a stage manager or production manager in different types of productions; and Ralph, a fine arts graduate from UP Diliman and high school arts teacher at Berea Arts and Sciences High School in Cainta.
The concert features harpist Banta, pianist Gabriel Allan Ferros Paguirigan, soprano Marielle Tuason, flutist John Owen Castra and the Manila Symphony Junior Orchestra String Trio. Their program includes the mad scene from Donizetti's Lucia di Lammermoor, Schumann's Piano Quartet and Piazzolla's History of Tango.
For tickets, contact mobile no. 0920-954-0053 or email josephuy2004@yahoo.com .