By ELIZABETH LOLARGA

Photos courtesy of the Jazmines Family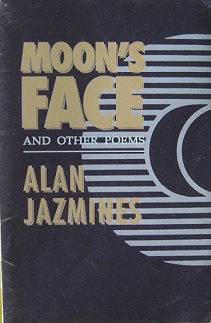 Although Alan Jazmines, to go by his last job description, is a peace warrior (National Democratic Front of the Philippines peace consultant), he continues to be on indefinite "stay-cation". It's the term for people who remain home during long holidays.
Except that he has stayed, and continues to stay, at the Camp Bagong Diwa in Bicutan, Taguig. Put together his periods of arrest from 1974 to 1976, from '82 to '86 and from 2011 to the present and considering his age (66), he deserves a peace warrior's proper restoration to the bosom of his surviving family.
In January this year, Jazmines, painter, poet and former professor at the Asian Institute of Management, may have had only three hours to breathe the air of freedom when he visited the wake of his mother Cristina, 92, when the Taguig Regional Trial Court granted him a furlough. Mrs. Jazmines died Jan. 1.
He was in the midst of peace talks with the government as NDFP consultant when Bulacan police forces arrested him on Valentine's Day in 2011. He had been in a Malolos jail for 24 hours before a warrant was issued for his arrest for 13 counts of murder.
Authorities moved him to Camp Crame where he stayed until June last year. He described his cell: "I had a Muslim cellmate. The cell was spacious, but it was still all walls. There was a window I could look out of; it reached my chest. But the window looked out to more walls."
While serving time for what seems like trumped-up charges, Jasminez continues to paint and write. His subjects for his acrylics are interior scenes, commonplace people he had seen on the streets when he still enjoyed freedom, landscapes, historical paintings of the Katipunan, the clash between the individual and authority figures.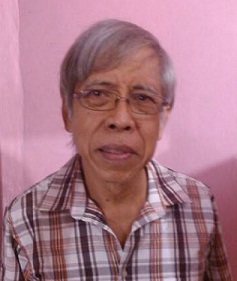 His paintings have been exhibited and/or sold in various group shows at sympathetic venues like Sining Kamalig. At one time in 1985, he was part of a two-person show. The other painter was Edicio de la Torre, himself a former political detainee and now head of the Education for Life Foundation.
During his accumulated time in prison Jazmines has written poems, essays, letters, statements on conditions of his jail mates, including those arrested and convicted of petty crimes and misdemeanors.
The author of an out-of-print book, Moon's Face and Other Poems (Kalikasan Press, 1991), he alluded to the torture that prisoners went through, whether they had an ideological orientation or not: "By your parts/ they made a final judgment of you,/ muttered something about hell/ and left you and your pieces/ in the wake."
He said, "Political detainees are not ordered to do menial labor by prison authorities when they complain about the food situation. It's the lowly inmates who are made to clean the barracks." He implied that he and his fellows have earned some respect.
He added that "poldets" (short for political detainees) serve as the other prisoners' spokespersons by writing about prison conditions, compiling documents about unjust detention, falsification of identification cards, overly long detentions, slow trials.
He said, "Those who are ordered by the courts to be set free remain unreleased. Or, as they are about to get ready to walk home as free persons, a new warrant is served them."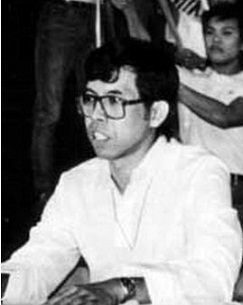 The jailers are sensitive when prisoners complain about the food: heavily watered down squash, chayote, eggplant or upo, served with a cup of rice. If they're lucky, they get tuyo (dried fish). Leafy vegetables are not included in their diet.
Jazmines, who used to stand tall at five feet and nine inches, has shrunk by a half inch, weighs 160 pounds and is on maintenance drugs for hypertension, kidney stones, slipped disc, scoliosis and high cholesterol, all worsened by prison diet.
Perhaps the worst report he received was that of female detainees in a Quezon City prison for misdemeanors. They were made to stand one late evening in their night gowns in front of police officers.
Jazmines has witnessed much of the world and its extreme evils. But he found time to write a renga with a fellow poet during National Correctional Consciousness Week. Renga is a collaborative poem that has a tradition in Japan.
The lines set in bold are his: "Voltaire in yellow shakes his slippered foot involuntarily/ Darlene & Voltaire smile on hearing us/ Who'd have thought they know what we, as poets and painters, know/ It's fine, we're discussing things with various ranges!/ But sea blue walls have ears as barbed as tongues a-flame/ They colored our walls with pink & our iron bars with white but inside it's still a prison cell/ Thursday ends in smiles/ Smiles can last to Friday & the weekend."