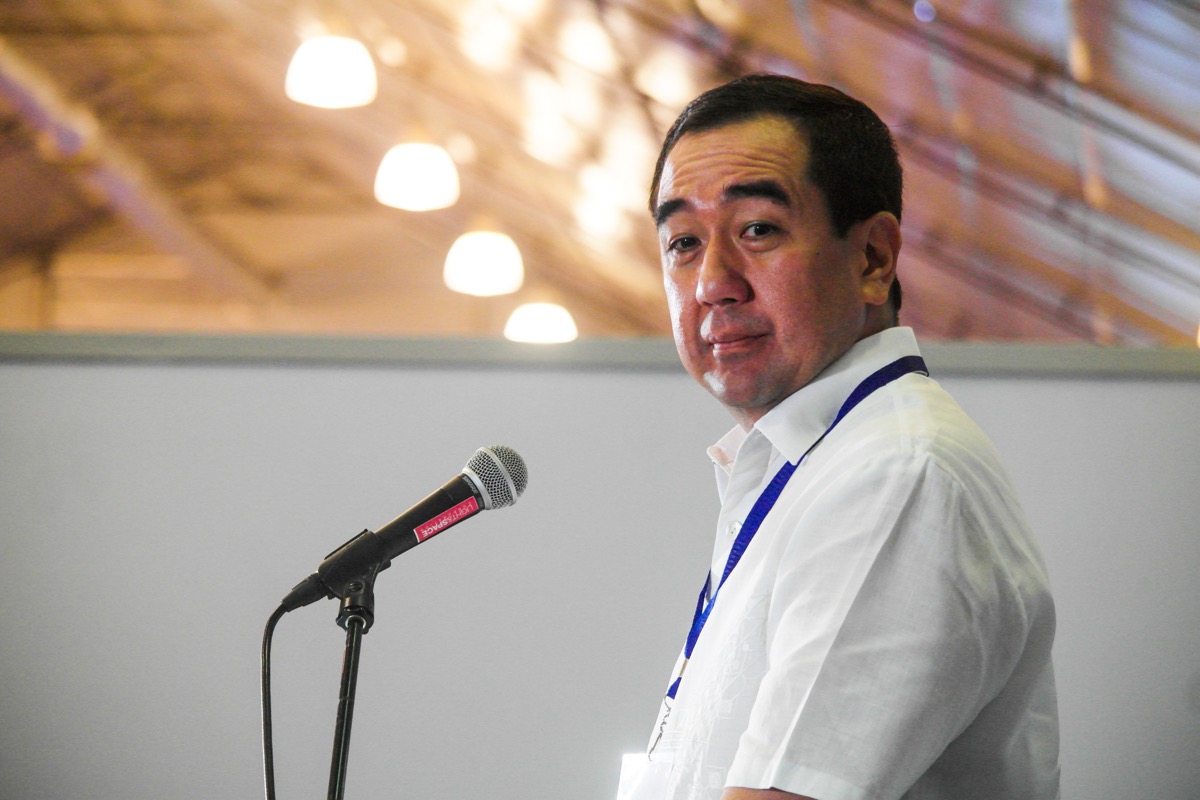 By MARIA FEONA IMPERIAL
COMMISSION on Elections chief Andres Bautista says the country needs to change its election laws to keep up with the times because there is no turning back on automated elections in the Philippines.
There is "disjunct" between a 30-year-old omnibus election law and the advancements that have changed Philippine elections over the years, the poll chief says.
Batas Pambansa 881 or the Omnibus Election Code is still geared toward manual elections, Bautista said. Passed in 1985, the law needs amending to conform with how elections are done today.
The law mandates the ladderized way of consolidating certificates of canvass (CoCs) from the municipal, provincial to the national level.
This explains why Comelec has a delayed count in contrast to the Parish Pastoral Council for Responsible Voting (PPCRV), which directly draws its election returns from vote-counting machines or VCMs in 92,509 clustered precincts.
"Yang (batas) ay manual pa ang pag-iisip eh (The law still has manual elections in mind)," Bautista said. "Panahon na para amyendahan 'yan (It's time to amend the law)."
"You know you really have to make them jive with each other," he said.
Among the reforms eyed by Bautista are holding local and national elections separately, and not just for one day.
The poll body will revise the 1985 law in the next few years. That is, if the next president would extend the term of the seven-member Comelec en banc.
Members of the Comelec en banc are appointed by the president and confirmed by the Senate. Each has a term of seven years, Bautista said.
All incumbent members of the en banc are lawyers.
"(But) in fact if you should ask me, I think we should have non-lawyers in the commission, because electoral management is really not a legal job," Bautista said.
"You need people who can manage, who have good (information technology) background," he added.
The poll chief also contemplates the concept of a "runoff" in a multi-party system like the Philippines.
Never did a Philippine president get elected by majority vote, only plurality.
Bautista said he believes a more than 50-percent vote for a candidate would reflect a stronger mandate. It could only be achieved if the two candidates with the highest votes are made to run again.
"How much are credible elections worth?" Bautista asked back when asked about the cost of holding elections.
"Priceless," he answered. A credible elections, Bautista said, is the linchpin of a country's economy.
"If you have incredible elections, if the stability of government is not there, forget your economy, forget business," said Bautista.
Having achieved what the Comelec calls a record-breaking transmission rate, Bautista said the Philippines is now the "leader" in terms of automated elections in Southeast Asia. (See Comelec: 2016 elections with fastest transmission rate)
Speaking before foreign observers Tuesday, he later said countries contemplating the automation of polls is "looking to (the Philippines) for international best practices," some of them inviting the poll body to speak and share its feat.
"That is something we should be proud of, that we are now a leader in respect of automated election management," Bautista said.
A poll watchdog, however, thinks otherwise.
In a statement, the Legal Network for Truthful Elections (LENTE) challenged the poll body to hold technology provider Smartmatic accountable for "numerous breakdowns" of VCMs.
The breakdowns, LENTE said, were a cause of delay in various polling places.
A total of 188 VCMs have been replaced on election day, most of them due to rejected ballots. Paper jams have also stalled voting in Quezon City, Naga City, Bohol and Sarangani.
In Nueva Ecija, 733 voters resorted to manual voting since VCMs did not work, according to Automated Election System (AES) watch.
AES collated reports of malfunctions of VCMs across the country.
Comelec replaced VCMs that bogged down on election day. This year's replacement rate at .16 percent is the smallest compared to previous automated polls.