By PABLO A. TARIMAN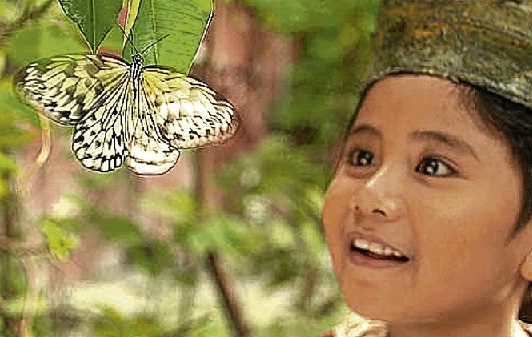 ENGROSSED in the  Kris-James and Chiz-Heart entertainment news, many missed a  gem of a film shown on TV before Holy Week.
Loy Arcenas's "Nino" starring the venerable diva, Fides Cuyugan Asencio and a powerful cast that include well-nuanced performances from Shamaine Centenera-Buencamino  and Arthur Acuna, among others, has resonances of Nick Joaquin's "Portrait of the Filipino As An Artist" where hapless members of a once illustrious family are forced to give piano lessons and accept boarders just to survive in the new world.
In "Nino,"  the focus is on the Lopez-Aranda family where the matriarch, Celia (Asencio), was once the queen of Philippine opera and the pariarch, Gaspar (Tony Mabesa), was once a distinguished congressman.
In real life, there is an opera singer named Concordia Manalo from Pateros, Rizal who got married to a congressman named  Manuel Concordia of Laguna. On May 6, 1954 the National Opera Company under Maestra Isang Tapales presented Manalo in a recital at the  FEU Auditorium, with James Milne Charnley at the piano. On October 2 of the same year, she played Cio-Cio-San in Madama Butterfly opposite the Pinkerton of  Arrigo Pola, the first voice teacher of  Luciano Pavarotti in his hometown, Modena.
In "Nino," the protagonists are confronted with selling an old house in exchange for better income. The once revered  opera singer is forced to give voice lessons        to survive and is hoping the husband would recover to prevent disposal of the house that has  been the setting of many memorable intimate concerts.
She is hoping against hope and even managed to mount a tertulla that she hoped would help the once distinguished congressman get back to life. The singers do the "Humming Chorus" from Madama Butterfly but alas, the time is up for the patriarch. He dies while grandson was chasing a butterfly in the garden. Same butterfly would disappear never to come back.
In real life,  "Nino" leading lady,  Fides Cuyugan Asencio, also  come from an illustrious family. Her  physician father, Dr. Gervasio Santos Cuyugan, was a personal physician-surgeon of President Quezon. Her Bicol connection is from  her mother — Jacinta Belza — who was a beauty from Buhi, Camarines Sur. The Buhi town, she recalls,  is a paradise where her family spent many  wonder filled vacations next to mountain and the lake. She was born into a music-loving family.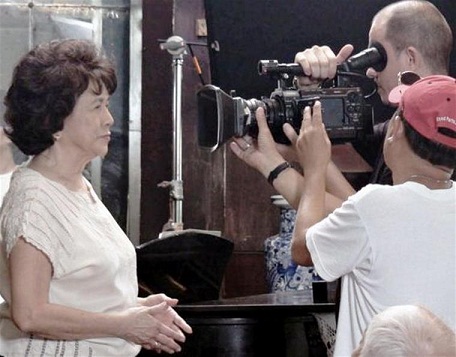 "My mother was always playing the piano – simplified excerpts or piano from grand opera.  I guess that is where I first had an aural glimpse into the exciting world of opera.  My sister, Ceres was the star pupil of  Maestra Marcela Agoncillo. My  brother, Ruben,  was the star pupil of  Maestro Ernesto Vallejo (the country's first violin prodigy)."
But like the characters in "Nino," Asencio managed to surmount the problems of  an opera warrior in the country. "I would say I am still sailing in smooth waters with wavelets of problems every now and then which are very rare. My  late husband  — Dr. Manuel Asensio         — kept me 'well protected' and financially funded  to pursue my music-theater life. Which is hysterically, excitingly, and  deliciously chaotic as anybody in the producing,  creative and performing magical world of theatre knows."
However, this  business of mounting and marketing opera La Asensio maintains has been overblown by misconceptions one of which is that it is entertainment for the elite. "I want to dispute that and have a real debate on what opera is about.  I also want to demystify it.  Operas are mostly stories, which even barrio children can relate to.  The killings, murders, love affairs, incest, and so forth can actually be headlines of tabloids read by the masses.  It's just a matter of how to present it in the language Filipinos understand, and marketing it the way they do foreign shows."
Back to the film , Arcenas actually managed to dramatize the end of an era and what artists in this country have to contend with just to survive.
The selling of the Lope-Aranda ancestral house in "Nino" has parallels with the sale of Philam Life Theater to SMDC. The theater has so much music memories but big business and its big economic visions had better things to worry about than to contend with  a cultural landmark.
By and large, the story of "Nino" has real-life equivalent in the cultural scene. The truth is big business isn't the only guilty ones.
The equally historic Manila Metropolitan Theater — where pre-war and post-war Manilans watched landmark performances — is also a a hapless victim of neglect.
The sound of operatic arias in "Nino" was testimony to a rich cultural heritage now overpowered by canned music and karaoke.
A film like "Nino" is a glorious reminder that we had better take care of our cultural legacy or we will end up willing victims of  vicious investors whose visions can't go beyond  condominiums and shopping malls.