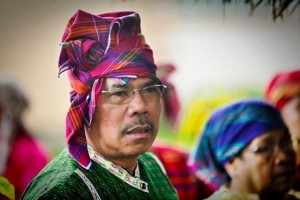 By AMIEL MARK CAGAYAN
UPI, a town snuggled in a valley, in the province of Maguindanao, is connected to the rest of the world via  the Internet.
Initiated by the  local government, the Internet has transformed the way of life in Upi. Aside from the vast number of students using the Internet to aid them in their studies and other needs,  professionals and business  are taking advantage of the benefits provided by the technology.
The transformation of the once sleepy  Upi into a vibrant community has caught the attention of  Galing Pook Awards, a pioneering program that recognizes innovation and excellence in local governance.
Upi was one of the awardees for Outstanding Local Governance Program for 2011 and the citation underscored the town's program on information technology through its rural community e-center.
Upi Mayor Ramon A. Piang, Sr., together with his delegation, received the award from President Benigno Aquino III at the Rizal Hall in Malacañang  last January.
The winning programs are selected based on positive results and impact, promotion of people's participation and empowerment, innovation, transferability and sustainability, and efficiency of program service delivery.
The selection process chronicled how the Upi community has been transformed and empowered in various ways with the use of Internet in good governance and socio-economic development.
What sets Upi apart from other community e-centers is that it ventured into broadcast media to expand its reach.  Upians now have better access to information and income-earning opportunities while staying true to its LGU's vision of remaining a rural community enjoying urban amenities and services.
In his message, Aquino recognized the awardees' commitment in implementing reforms at the grassroots level which redound significantly to his leadership's agenda of good governance.  He also hoped that the awardees' endeavors inspire others to foster dynamism in public service.
The Outstanding Local Governance Program for 2011 award is the third for Upi from Galing Pook.  In 2004, its program on "Tri-People Way of Conflict Resolution" likewise received national recognition, while its Project Rendaw, which delivered "Better Education through Community Action," won the Galing Pook Award for ARMM in 2010.
Upi sets the example of the marriage of  tradition and technology. Upi leaders believe that by being open to new technologies while never neglecting traditions and culture, new perspectives and opportunities can be discovered.