Website thedailypedianow.com invented a story June 3 claiming French President Emmanuel Macron called his Philippine counterpart Rodrigo Duterte a "role model."
The fake news story, headlined "French Macron: The World May Not Agree, But Lets Admit Duterte Is A Role Model," mostly illustrated and praised the similarities between Duterte and the late President Ferdinand Marcos.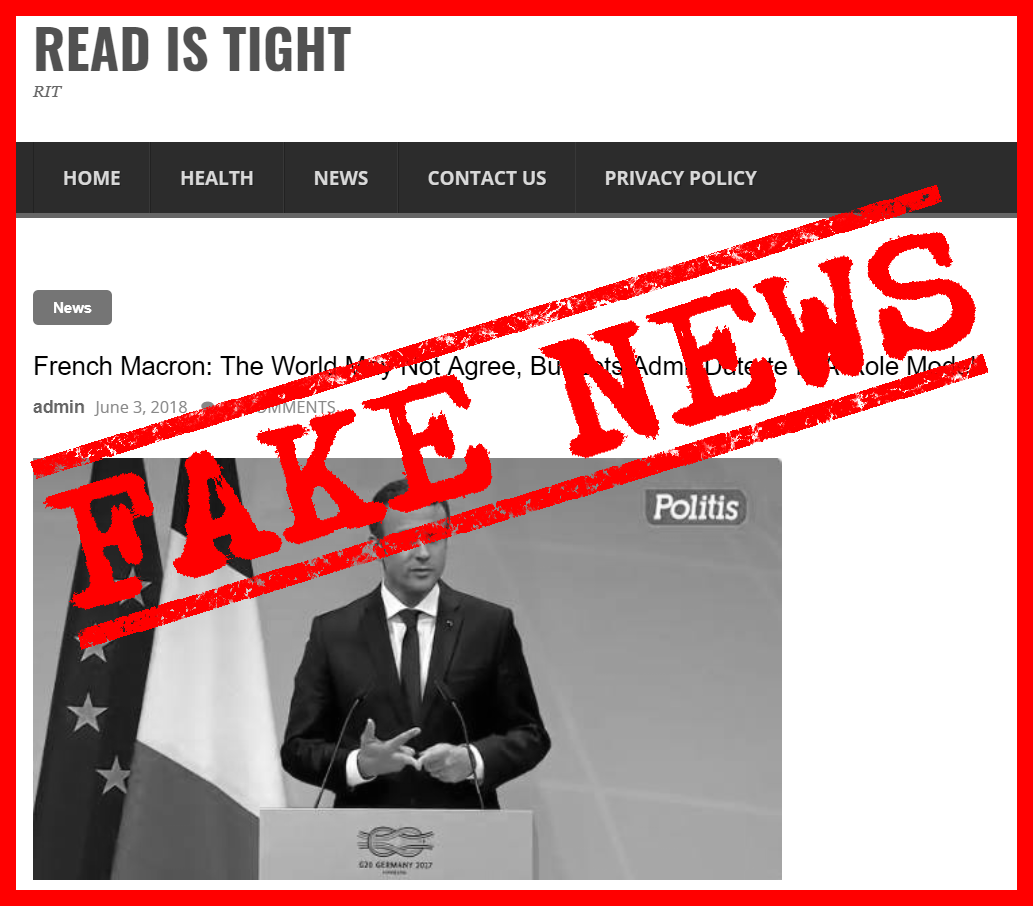 Macron was only mentioned once in a line that read: "[E]mmanuel Macron, the president of France, a nation that also battles terrorism, has declared Duterte as a real role model of the world."
The fabricated report did not provide a direct quote or official statement from the French chief executive stating the claim. More, no legitimate media organization reported about Macron making the comment.
The fake story also used a 2017 photo of Macron– a screengrab from a video by French news outfit Politis of Macron speaking at the G20 Summit in Germany.
Thedailypedianow.com, created May 10, published the story the same day Duterte sparked controversy for kissing a Filipino woman on the lips during a meeting with the Filipino community in Seoul.
The fake story could have reached over 430,000 people, with traffic largely being generated from social media by Facebook pages Marcos Loyalist and BongBong Marcos Loyalists Movement_Official Group.
(Editor's Note: VERA Files has partnered with Facebook to fight the spread of disinformation. Find out more about this partnership and our methodology.)
2018-06-14 10:44:08 UTC