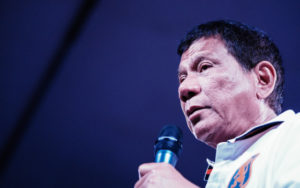 By ELLEN T. TORDESILLAS
IN a democracy, where we have the freedom to choose our leaders through an election, we deserve the leaders we get.
Davao City Mayor Rodrigo Duterte is the clear choice of the majority of the Filipino people and whatever kind of leader he turns out to be, we deserve him.
The Filipino people who trooped to the polls last Monday (highest voter turnout – 81 percent of 54.3 million) showed the vibrancy of Philippine democracy. It was the most vicious election campaign which was made more acrimonious by the mis-use of social media.
The atmosphere became  toxic  that caused many to be concerned whether we would ever be whole again after being torn apart by partisan politics.
It  was a pleasant surprise that Duterte, who made the expletive putang ina a standard fare in all his speeches,  extended  his hand to his opponents "to  begin the process of healing."
Before midnight, Grace Poe called up Duterte and congratulated him. She told him she was calling a press conference to issue a statement.
It was past midnight when Poe finally met the press.
Her act of concession   affirmed the quality of character that she has shown all throughout the campaign when her candidacy and her person were the subjects of demolition by persons who considered her a hindrance to their march to Malacanang. It was a class act.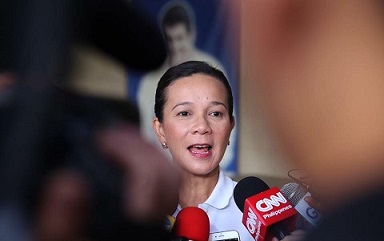 " Ako si Grace Poe at naging kandidato para sa pagkapangulo ngayong 2016 ay nagbibigay-daan kay Rodrigo Duterte na siyang maliwanag na nangunguna sa kasalukuyang bilangan at siyang napili ng nakararami sa ating mga kababayan.
"Binabati ko si Mayor Rodrigo Duterte at ipinapangako ko ang aking pakikiisa sa paghilom ng ating bayan at pakikiisa ng ating mga kababayan tungo sa patuloy na pag-unlad ng ating bansa."
Even before the last vote is counted, she said  she can sleep with a clear conscience: "Matutulog ako ngayong gabi na may malinis na konsensya, na panatag sa kaalaman na ako, kasama ang aking pangkat at ang lahat ng minamahal kong tagasuporta, ginawa natin ang lahat. Ginawa natin ang lahat ng ating makakaya."
Rightly so.
We have covered the sorties of the five presidential candidates and the ones who conducted positive campaigns were Poe and, it may be a surprise to many, Vice President Jejomar Binay.
In their rallies, Poe and Binay focused on telling their audience about their programs that would give them opportunities to improve their lives. None of the short time they have in their rallies was wasted on attacking their opponents.
The contentious exchanges were  usually said during press conferences or ambush interviews.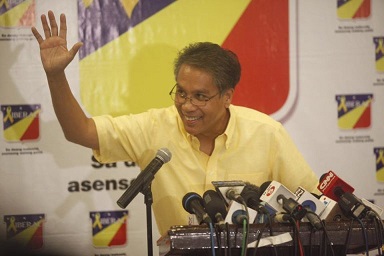 Duterte was combative and he set that tone in his rallies.  The Davao City mayor promised to kill the criminals and the corrupt and his supporters loved it. He cursed his opponents and critics. Binay was magnanakaw. Roxas was bayot. Justice Secretary and senatorial candidate Leila de Lima was gaga.
But negative campaigning was not the monopoly of Duterte. Roxas actually started it  with  his "hindi ako magnanakaw, hindi ako mamatay tao, hindi ako ma-drama" spiel.
One day after the elections, Roxas acknowledged Duterte's victory. In a press conference, Roxas said,"Digong, I wish you success. Ang iyong tagumpay ay tagumpay ng ating sambayanan."
These conciliatory statements have done a lot to clear the air polluted by negative politics..
They are also lessons to people  that politics is not worth ruining relationships and friendships. After the most vicious campaign, politicians will again be friends. Gad, they don't even know us.