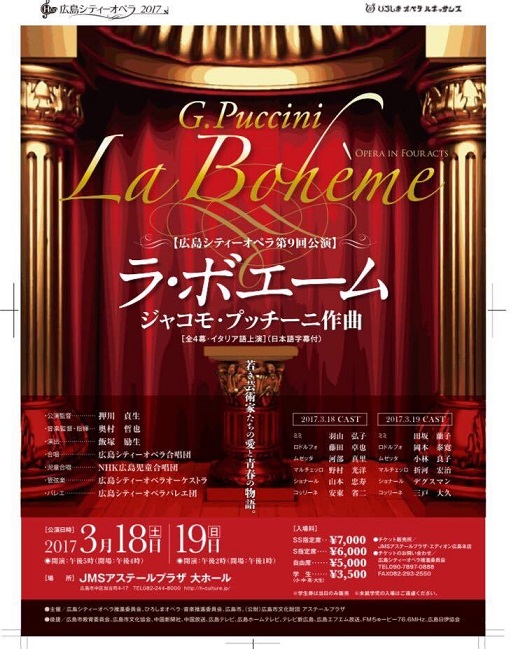 By PABLO A. TARIMAN
WHEN Filipino baritone Zip de Guzman sings on Nov. 6 in Hiroshima, the tragedy that befell on the city 71 years ago will be very much in his mind.
Near  the spot where  he will be performing – Hiroshima International House Festival –  some 70,000-people perished instantly when an American B-29 bomber called the 'Enola Gay' dropped an atomic bomb over Hiroshima, Japan, on the morning of Aug. 6, 1945.
The casualties later went up to about 135,000 when survivors succumbed from the long-term effects of radiation.
De Guzman — who is pursuing a masteral degree in the city's Elizabeth University — said the spot where the bomb fell is now the site of the Atomic Bomb Dome and Hiroshima Peace Memorial Park.
Think of the ghosts of some over 70,000 casualties hovering in the park and the feeling can indeed be eerie.
He recalls: "I have been there many times and it is a favorite tourist destination. I even accompany friends from the Philippines who came here to visit. It feels quite spooky visiting this historic place. It is a sad reminder of the hazardous effects of nuclear weapon and how horrific the A-Bomb incident was. Naturally it is very depressing to go inside the Peace Memorial Park Museum because you'll see how horrific and how unthinkable and ugly the reminder of war is."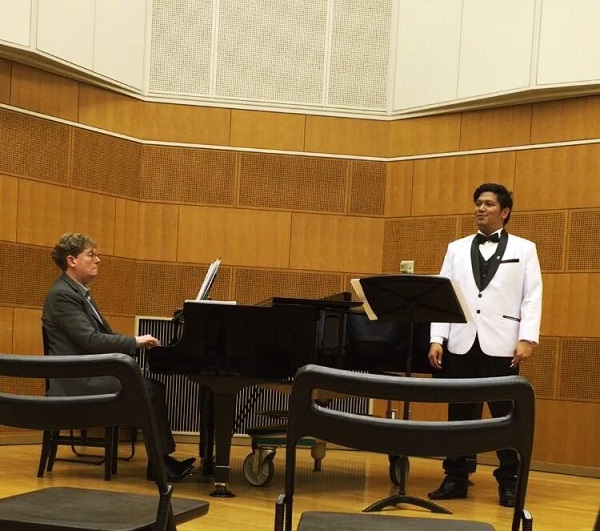 On a Saturday, last August 71 years after the bombing, some 50,000-people attended a memorial ceremony at Hiroshima's Peace Park where Japanese officials stressed the need for a world devoid of nuclear weapons.
Seventy-one years after the bombing, the Filipino baritone finds Hiroshima a modern city with a very rich culture. "Although very modern in outlook, Hiroshima is very quiet and very conducive place to study. My professors are accomplished musicians in their fields. The classical music scene is very much alive, with so many classical music concerts and operas to watch. Every day is a cultural journey in this city."
De Guzman has a busy schedule after winning second place (vocal category) in the 10th Yokohama International Music Competition last August and an Espoir Prize (Special Award/Encouragement Award) at the 8th Tokyo International Vocal Competition last October 10.
On November 6, De Guzman is one of the artists invited to sing at the Hiroshima International House Festival and on November 17, he will represent Hiroshima's Elizabeth University in a special concert at the Sanata Dharma University in Indonesia and on December 3, he is bass soloist in a special performance of Handel's Messiah at the Elisabeth University of Music Christmas Concert. He will cap the new year as of the guest soloists in the January 8, 2017 Hiroshima City International New Year Concert.
De Guzman told Vera Files before his November engagements: "I didn't expect to win in Tokyo because I was actually preparing for the 10th Yokohama International Music Competition. The competition in Japan this year was very tough because many singers from South Korea, Slovenia, Hong Kong, China, Austria, United States and other countries are participating in these competitions. I was actually very nervous because there was a round where I was contestant#42, another round I was contestant#19.  Imagine listening to all those good singers from different countries backstage while waiting for your turn to sing."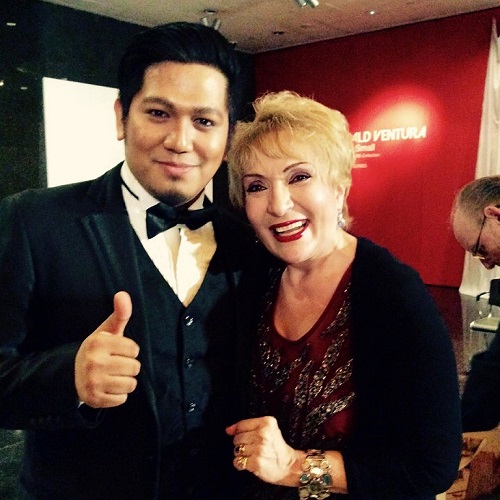 He admitted the competition allowed him to know the extent of his talent and to focus on his goals. "Winning these competitions is just the tip of the iceberg. The journey and the progress you make during the process is the real prize."
Presently under the tutelage of Japanese baritone Hiroharu Orikawa, De Guzman said his mentor is only into his 40s and has a powerful voice. "He imparts all his knowledge to his students without reservations and he is very passionate in seeing his students make progress. When I started in his studio in September last year, I had a problem with my vocal technique. He worked hard, took a second look at my voice and through constant analysis, he was able to solve my vocal predicament."
Also attending the winners concert at Weill Hall at Carnegie Hall on December 17 after winning in the opera category of the 7th American Protégé International Vocal Competition held last June, De Guzman says he tries to learn from every engagement coming his way. "I feel extremely nervous every time I perform but now I can manage it when I'm onstage.  From experience, I learned that it is better to relax and breathe calmly during a performance. Of course, musicians and other performers always aim for perfection. But for me, perfection is a never-ending learning process."
In March, next year, De Guzman will play the role of Schaunard in the opera "La Boheme" produced by the Hiroshima City Opera.