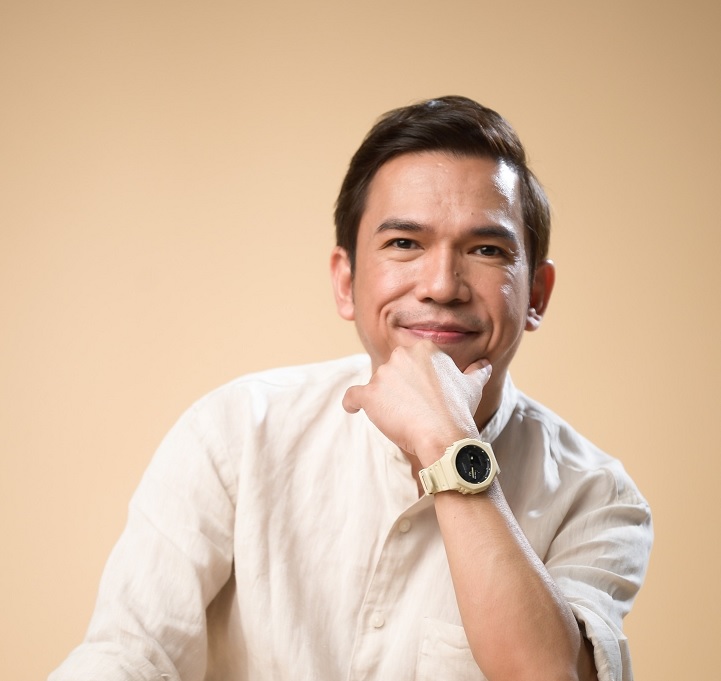 The musical journey of baritone Marvin Gayramon has taken him far.
You remember him doing a baritone aria from Marriage of Figaro at the UP Abelardo Hall and in the next moment, he made a show-stopping number of Ambrosio del Rosario's Kalesa at the Pasig Museum.
Of late, his name cropped up again when his students topped several singing competitions on television with his winning students namely Jason Dy (The Voice PH Season 2), Elaine Duran (champion, Tawag ng Tanghalan Year 3 and Lance Busa (grandwinner of Bolt of Talent 2017).
And the list is increasing.
Those promising young singers are actually products of his Aesthetics Voice Studio (AVS) he founded in Butuan City in 1995.
Before the pandemic, he taught a minimum of 70 students per class, some 20 of whom were from different provinces in Mindanao. 
He was raised in Butuan in the late 70s and he recalls discovering his mother's casette tapes with the singing voices Gary Valenciano, Martin Nievera, and Ogie Alcasid, among others.
He discovered Rico Puno much later.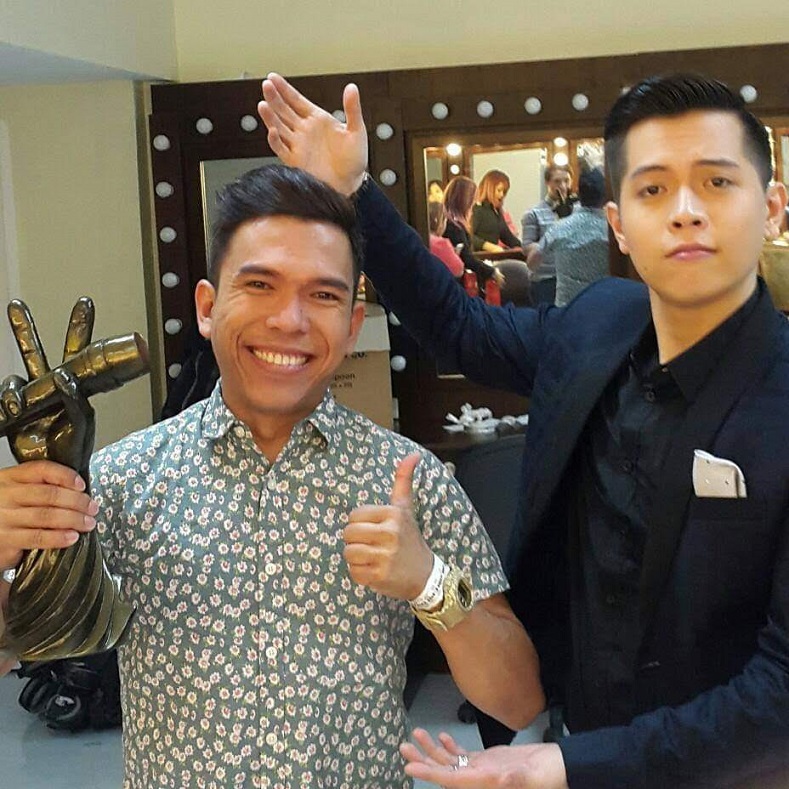 After graduating from Agusan National High School, he chose the path of the performing arts at the UP College of Music where he met his mentor (and now National Artist for Music) Fides Cuyugan Asensio.
That's when he discovered not just pop music but grand opera as well.
He reminded his students, "Singing is a skill. It is not just the voice, it's the whole voice, the whole being. Study hard and endure the lessons until you are independent enough to find your own voice—to find your own sound."
Gayramon is presently based in Manila but goes home to his native Butuan to teach voice during summer. He started teaching at his AVS studio when he was a college sophomore at the UP College of Music. "That's around 27 years of a teaching life. I took a break in 2005-2007 when I lived in Hong Kong to work at HK Disneyland as a principal vocalist. I've also done concert tours abroad on the side."
That's the phase when he started teaching voice and stage performance classes to kids, teens and adults residing in Butuan and nearby towns. "It is rewarding to produce students who did well in school and in their careers because of the seed that I planted in them as singing enthusiasts. The boost in their confidence is a result of training, hard work and the sense of community I built for these students who made singing a way life. I feel most fulfilled when I spark creativity in my students and enable them to make a human connection through singing. I've been blessed to yield champions and finalists from my stable of AVS students in singing competitions on national television. Having mentored these talents at a young age, it's fulfilling to see their trajectory as artists. Teaching young performing artists is very collaborative that's why you also learn from them."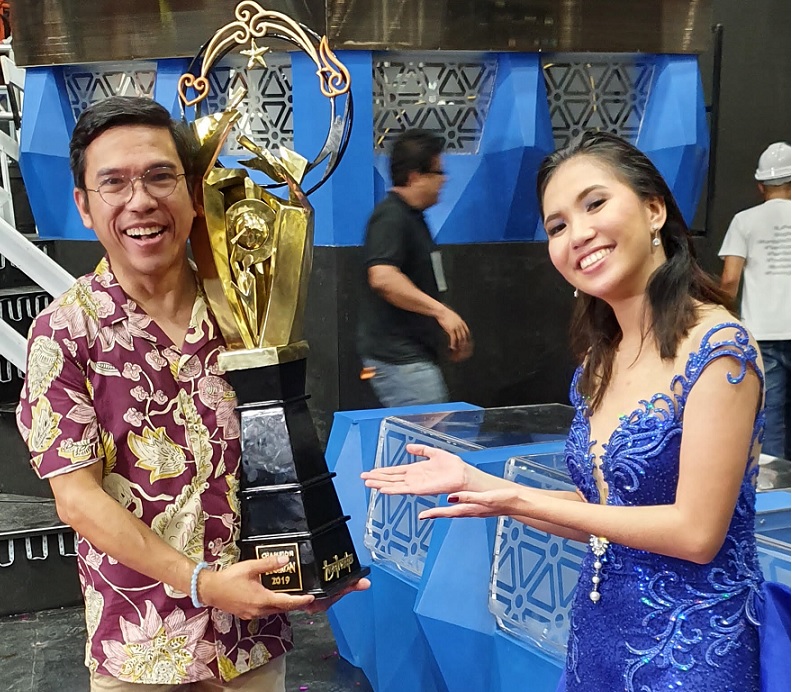 Before the pandemic, he usually taught from eight in the morning to eight in the evening. When the virus started taking it toll, he shifted to online teaching. "I used to have a good deal of students but now, it's cut into half."
He says he learns a lot too by teaching. "I built lifelong relationships with my students including their families. For me, that is one thing that I'll treasure forever. I used to think that I couldn't teach but I came from a family of educators. I guess it runs in the blood. Singers can be taught to teach effectively. It's just a matter of preference whether one wants to perform or teach."
Dr. Fe Prudente, former dean and mentor at the Philippine Women's University, encouraged him to take post graduate studies. "With my teaching load plus school work, I was able to squeeze in a few gigs and events on the side."
Now he has a doctorate degree under his academic belt.
He was ecstatic when his mentor, Fides Cuyugan Asensio, was declared National Artist for Music. "I will always remember her as someone who paved the way for me to forge a career in both teaching and performing. She truly deserved the award for her exemplary work as a teacher, librettist, stage and film actor, tv host and mother goose to all her students who are now accomplished performers in different parts of the world."
He concludes: "I will continue to teach and hopefully produce a new batch of champions. As a performer, I will try to be visible again if given an opportunity. Being able to travel to perform has always been gratifying for me. The lack of support for the performing arts in the country is the downside of being a musician in the Philippines."
For voice lessons inquiry, call 09176944805.