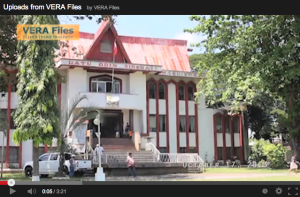 By POP  M. SALAHOG, I-Watch
DATU ODIN SINSUAT, Maguindanao—All the barangay candidates in this town can already claim victory even before village elections take place nationwide on Monday.
Candidates for the 34barangay captain positions and 236 kagawad positions here will be running unopposed, according to newly appointed Election Officer Christina Roan Dalope.
This means all the 34barangay each have one set of candidates composed of one barangay captain and seven kagawad. Filing of certificates of candidacies ended Oct. 17.