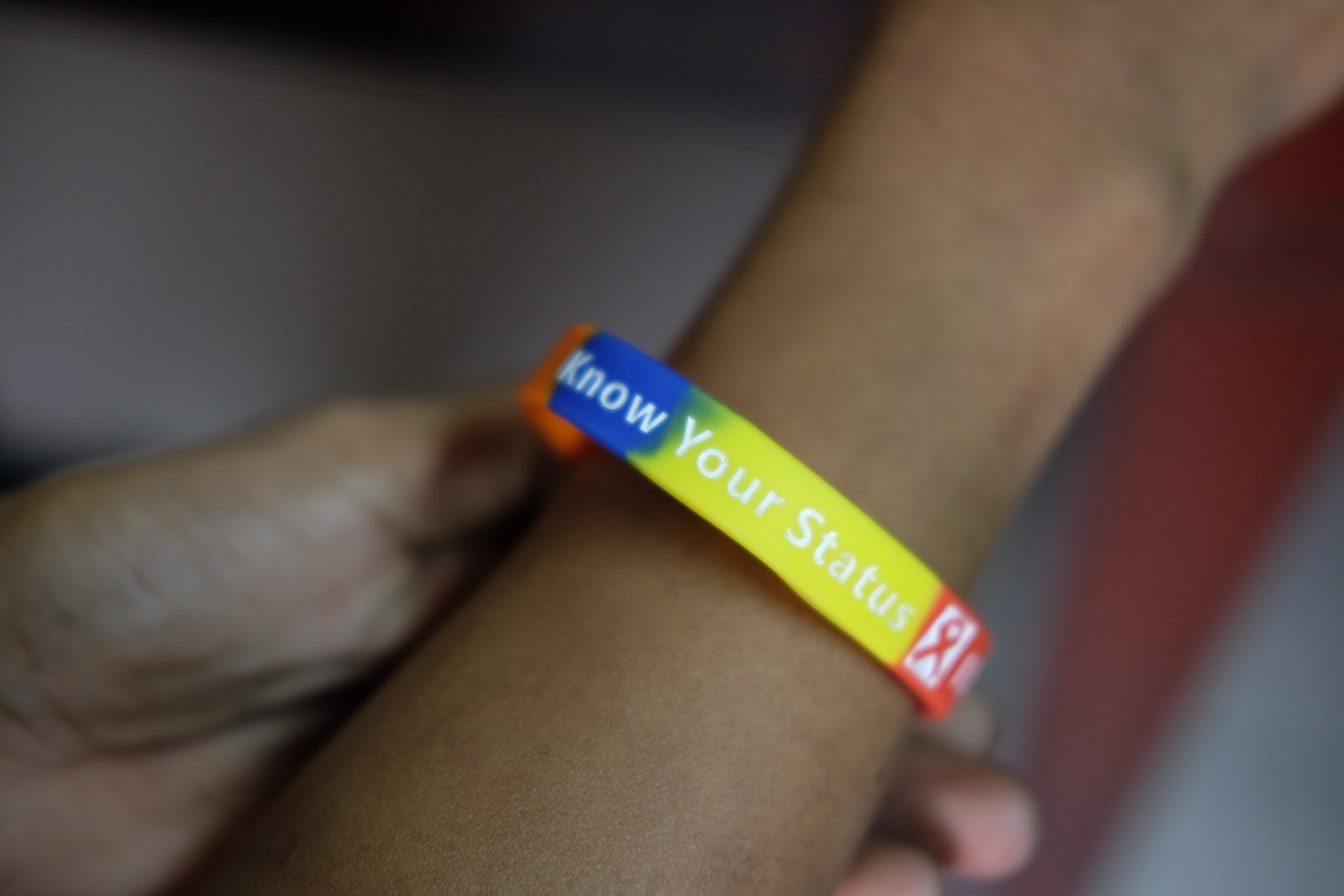 By JINKY CABILDO and MATTHEW REYSIO-CRUZ
(Last of two parts)
PETER repeated Grade 5 thrice at a public elementary school in Quezon City before dropping out in 2013. He was then 13 and already a heavy drinker and smoker. (The names of the children have been changed to protect their identity.—Ed.)
After he dropped out of school, he was apprehended on several occasions, more than he can remember, for violation of the barangay's 10 p.m. curfew and different instances of theft. His offenses were always of a petty nature, until one November evening in 2014 when an intoxicated tricycle driver got into a fight with Peter's father.
The man had threatened his father: "Ubusan ng lahi," or the total decimation of their family.
Outraged, Peter ran home, retrieved an ice pick, and used it to stab the tricycle driver in the back.
Although the driver did not file a case against him, Peter's life was in peril. The tricycle driver and his brother waited outside Peter's home in Culiat for him to come out. For two months, his parents refused to let him outside.
This, as well as other cases of children in conflict with the law (CICL), does not go unnoticed by the Barangay Council for the Protection of Children (BCPC) in Culiat. Despite the risks in getting involved in the conflict, BCPC Co-Chair Cristina Bernardino sent officials of the barangay into Peter's home to escort him to the barangay hall.
After his initial meeting with Bernardino, Peter began participating in community-based programs recognized under Republic Act 9344, or the Juvenile Justice and Welfare Act of 2006 (JJWA), as initiatives developed for the purpose of intervention and diversion. Diversion happens when CICL with crimes whose sentence is six years or less are spared from formal court proceedings and enrolled instead in alternative rehabilitation measures.
Proper diversion programs for CICL, particularly those that provide alternative means of education, have proven successful in turning the children's lives around. The typical youth offender has stopped schooling and achieved only a low educational attainment, according to 2015 data from the Council for the Welfare of Children (CWC).
Diversion CICL's only hope
As with Peter, diversion is, to most CICL, their only hope.
"Intervention and diversion programs for CICL should always be based on child rights," said Edlyn Burgonio, who worked with CICL at Educational Research and Development Assistance (ERDA) Foundation. "Begin with giving them their right to education."
She added that these programs should be tailor-made to the needs of the child, as going back to a formal school is not always the best option. Children should also have the opportunity to take alternative classes, vocational courses and independent living training, she said.
Instead of turning away CICL like Peter, Bernardino, fondly called "Nanay Bebang," welcomed them and invited them to participate in the Department of Education's (DepEd) Alternative Learning System (ALS) held once a week in Culiat.
Peter is also one of Culiat's three youth representatives to a program facilitated by the Quezon City Health Department that teaches and even counsels 15- to 17-year-old boys about human immunodeficiency virus (HIV). The city government gives him a monthly stipend of P3,000 for his efforts.
He was also elected treasurer of ANAK ng Culiat, a barangay-initiated youth organization. Under Peter's wing, there are at least 370 officers coming from 37 different purok or zones within Culiat. Peter was recently chosen by the barangay as one of its gender sensitivity facilitators in an outreach program it spearheaded last summer.
His transformation did not happen overnight, but took careful, patient guidance from Culiat's BCPC. When Peter attended his first seminar in Antipolo, Bernardino immediately saw potential in him. Although he was an out-of-school youth and a CICL, Peter boldly stepped up to become the group leader and reporter.
After several other youth camps, he was chosen as a delegate of Culiat to the Street Law Conference organized by the United States Embassy. The convention was an initiative to unite Muslim and Christian youth in projects aimed at sustainable development. This included a business competition where Peter and his group submitted the winning entry, a centerpiece they made from corn husks.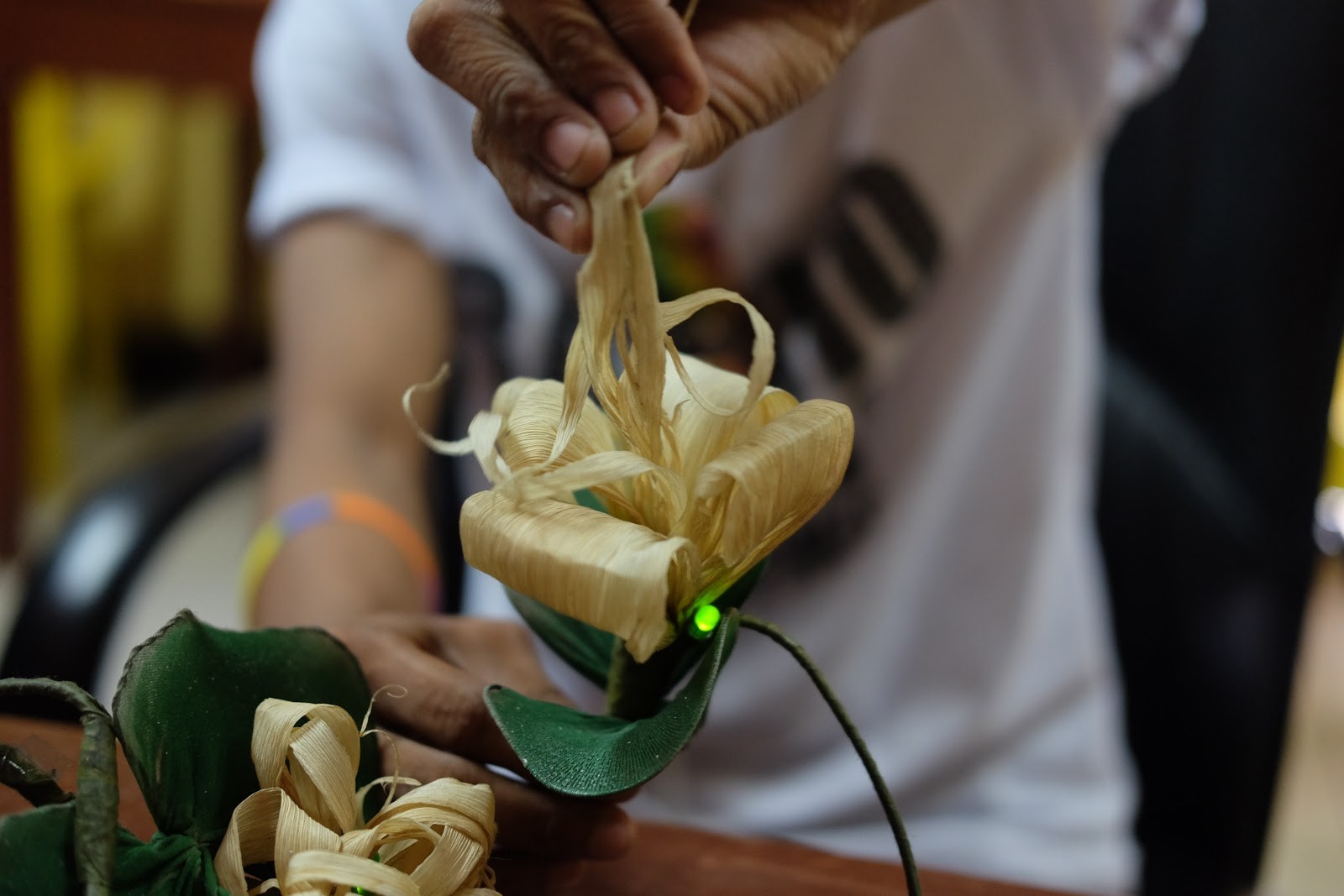 Peter is also an active member of Anak ng Culiat Teatro, which stages plays on the barangay's advocacies such as positive discipline among the youth. The group is mentored by Romy Florendo of the Philippine Educational Theater Association (PETA) and Peter excels in sounds and music, aside from being one of the group's best actors, said Bernardino.
Peter, now 16, resumed regular schooling this year after regaining confidence from Bernardino and Culiat's programs for CICL.
All local government units that run rehabilitation centers or Bahay Pag-Asa share the burden of providing alternative means of education to CICL. Under Section 13 of the JJWA, "in cases where CICL are taken into custody or detained in rehabilitation centers, they should be provided the opportunity to continue learning under an alternative learning system." This should include a basic literacy program or nonformal education system accredited by DepEd.
"The point is really to get the child away from the traumatizing justice system or the police, if they can be helped in a different way, all the better," said lawyer Klarise Estorninos, head of the Child's Rights Desk at the Ateneo Human Rights Center (AHRC).
Renewed interest in education
As the best case practice of a Bahay Pag-Asa in Metro Manila, Bahay Aruga in Pasig City provides ALS to its CICL. Marcus, 20, has been in Bahay Aruga for nearly three years after being apprehended for possession of drugs when he was 17. He was in fourth grade when his friends convinced him to ditch class and eventually stop schooling altogether.
"Napaka-importante pala yung pag-aaral sa isang tao (Going to school turns out to be so valuable to a person)," said Marcus, whose interest in education was renewed in Bahay Aruga.
Financial constraints, meanwhile, pushed Philipp to stop studying when he was only in first year high school. But through the help of Bahay Aruga, Philipp embraced the halls of learning once more.
The staff at the Bahay Pag-Asa helped Philipp fill out the necessary paperwork so he could request the judge on his case for permission to take a vocational course at the Technical Education and Skills Development Authority (TESDA).
The judge granted his request, and Philipp enrolled in two courses—massage therapy and bread and pastry-making—finishing the full 90-day program of the latter.
The Bahay Pag-Asa social worker showed her full support and even accompanied Philipp to school.
Over the course, he learned to make pandesal, crinkles, brownies and cakes such as Black Forest, brazo and marble. He proudly bakes these goodies for everyone from his fellow CICL, to social workers in Bahay Aruga, to even the judge on his case. During Bahay Aruga's Mother's Day program last May, he gave his mother a chiffon cake, her favorite.
Although it is still uncertain when Philipp, now 21, will be released from Bahay Aruga, an opportunity to work eagerly awaits him. His uncle owns a bakery and is eager to get Philipp on board.
Julia entered Molave Youth Home, Quezon City's shelter for CICL, when she was 15 for drug usage and pushing. Last June, Julia skipped 10th grade because she got accelerated to first year college. Clearly, committing an offense outside the facility did not stop her from shining in Molave.
"Dito ko lang naranasan na magkaroon ng mga award (It is only here where I've experienced getting an award)," she said. Julia received recognition for being the most helpful, most active and most trustworthy CICL.
Molave Youth Home's educational program also developed the potential of Diego, 19, who stopped schooling in the fourth grade. The facility enabled him to complete three vocational courses namely massage therapy, food and beverage service, and building wiring. Diego hopes to put these skills to good use once he is released so he can support his 2-year-old son.
Like Diego, Peter is grateful for his second chance. Before getting involved with the barangay, he was the family breadwinner: His mother washed laundry, but only on demand, and his father was a drug addict. His elder sister, 17 at the time, was pregnant while her live-in boyfriend was also jobless.
Peter was helping out in a carinderia and worked as the runner of the tricycle drivers in Barangay Culiat, before the stabbing incident forced him to hide out in his home.
At a seminar earlier this year, the CICL were asked to think about where they might be now if it weren't for the diversion programs offered them. Peter said he couldn't even entertain the question in his head.
"I'd be gone. I'd be dead," said Peter, who has friends who were killed during brawls on the streets turned violent.
"Even if I was once a criminal, Nanay was steadfast in her belief that I could change," he said in Filipino. "This is why I thought that when I get rich, the first thing I'll do is help the kids who've lost their way, like how I used to be."
(This report is culled from the undergraduate thesis, "Stolen Second Chances: An Investigative Study on the Conditions Faced by Children in Conflict with the Law in Metro Manila," done for the authors' journalism degree at the University of the Philippines-Diliman. The thesis was a finalist in the 2016 Philippine Journalism Research Conference. VERA Files trustee Yvonne Chua was their thesis adviser. The authors now work for the Philippine Daily Inquirer.)