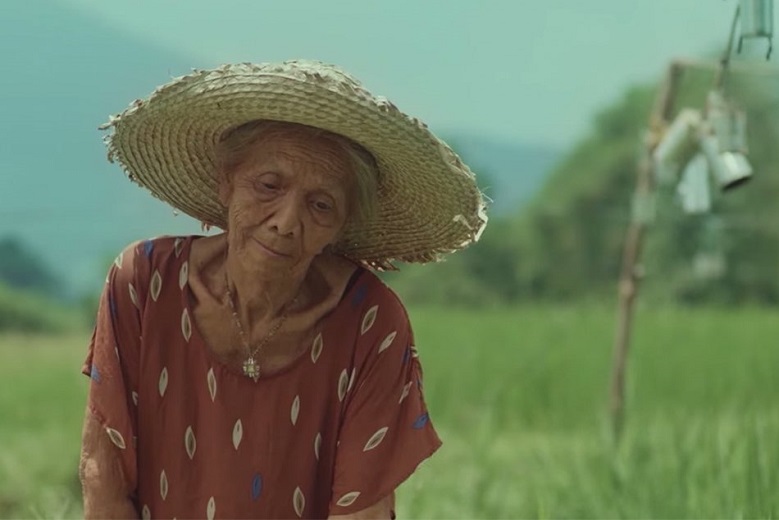 Angie Ferro as Lola Igna. An unmatched performance in
the PPP film fest.
The recently concluded Pista ng Pelikulang Pilipino (PPP) has a gem of an entry called Lola Igna directed by Eduardo Roy, Jr.
It stars 82-year stage and film actress Angie Ferro who was named Best Actress beating other nominees like Anita Linda (Circa), Sue Ramirez (Cuddle Weather), Arci Muñoz (Open) and Jean Garcia (Watch Me Kill). The Eduardo Roy film also won Best Film in the festival.
Just like John Denver Trending, the film is set in a small town and how it got into action with the 118-year old Lola Digna (Ferro) being considered for the oldest grandma in the world title.
But then being the oldest in the country, as the story goes, is good enough for the family some members of which were enterprising enough to make fast buck out of the discovery.
Older granddaughter played by Maria Isabel Lopez put up a souvenir shop full of various images of Lola Igna in mugs and T-shirts. She earns good money which was more than the family gets in the farm.
But this grandma living on a nipa hut in the middle of a rice field has a poignant story to tell. She has outlived everyone in the barrio including the first baby she delivered as the barrio comadrona for many years. But just like everyone else, her children left the place in search of a better life in the big city. The only one left is a granddaughter (Lopez) who is surprised to find a great grandson (Yves Flores) visiting his long-lost Lola Igna when he sees her on TV being announced as the country's oldest grandma.
As it is, Lola Igna becomes a barrio celebrity of sort and stream of visitors take time out to visit her and to pester her with endless selfies. When the town mayor (Soliman Cruz) finds out there is a cash prize if the barrio grandma turns out to be the world's oldest, he turns compassionate and attends to the poor woman's immediate needs.
With script by the director and a co-writer Margarette Labrador, Lola Igna turns out to be a quiet but powerful film on barrio life with heart-felt reflections on living and dying.
It portrays a beautiful grandma-great grandson relationship in an ensemble acting that brought out the best of Flores as an actor. It is strange he was not nominated for Best Actor. This country has a bad habit of ignoring good actors who don't have hysterical moments on film.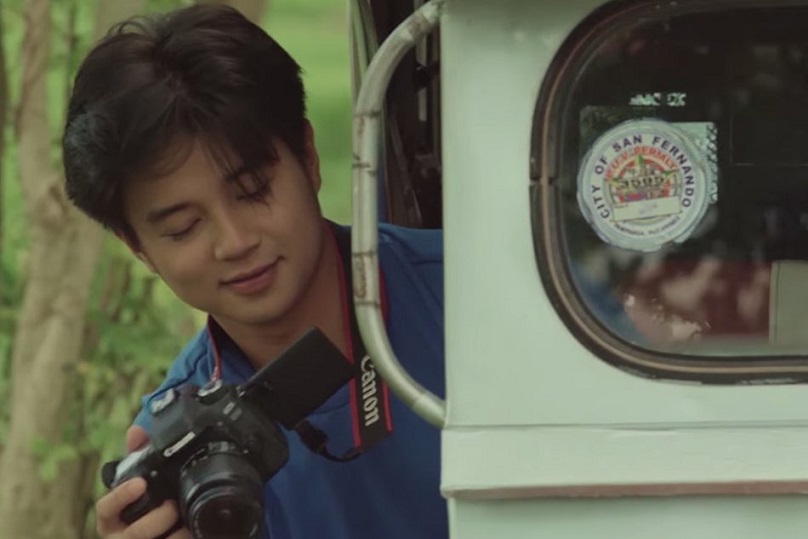 Yves Flores as vlogger in Lola Igna. A subtle but highly commendable performance.
Moreover, director Roy shows extreme fondness for the place where Lola Igna comes from. With her vlogger great-grandson (Flores) in tow, you see the small-town characters including the town aging gay (Armand Reyes) and the arbolaryo (Joel Saracho) who deliver memorable cameo roles.
But the film's most memorable highlight is the stunning portrayal of Ferro as Lola Igna. Hers is a marked performance with great depth and a lot of character insight. There is so much acceptance for her fate and now in the twilight of her life, she asks her great-grandson (Flores) to start preparing her coffin. She is lately bothered by appearances of her late husband rattling the string of tin cans used for driving away unwanted birds in the rice field.
Her death wish is interrupted by the sudden visit of a pregnant granddaughter (Meryll Soriano) who delivers another great-grandchild.
Holding her as she contemplates her existence in this patch of earth, Ferro cuts a figure of an exceptional actress wrapping up another cycle of life in an equally exceptional film.
Ferro's best actress trophy turns out to be fitting tribute to 82 years of a life more than half of which centered on stage and film and honing new talents.
Born in Baleno, Masbate on August 4, 1937, Ferro discovered acting when she joined PETA in 1969 then under Cecile Alvarez.
She was Hecuba in Trojan Women directed by Tony Mabesa at the Manila Metropolitan Theater and reprised the same role under Greek director Nicos Shiafkalis for the TV drama series, Balintataw.
Her riveting performance in Lola Igna didn't happen overnight.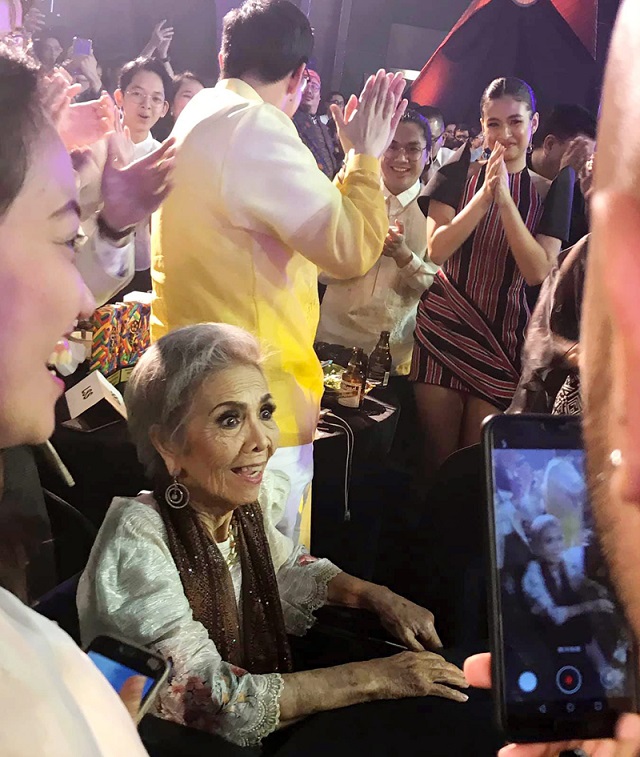 Angie Ferro during her triumphant moment as Best Actress in the recently concluded Pista ng Pelikulang Pilipino. Photo from the Film Development Council of the Philippines
It was honed by years of acting as the mother in Federico Garcia Lorca's Blood |Wedding and some landmark Teatro Pilipino productions of Ang Butihing Babae ng Sitsuan and Ang Reyna at Mga Rebelde directed by National Artist for Theater Rolando Tinio, among others.
Before this Best Actress trophy, she was FAMAS Best Supporting Actress for her role in Celso Ad. Castillo's Pagputi ng Uwak in 1978.
Savoring her moments of triumph at the PPP awards night Saturday night, she told media men: "It feels good to be a leading lady at age 82 and getting an award for it."
Lola Igna is still showing at selected cinemas until September 26.