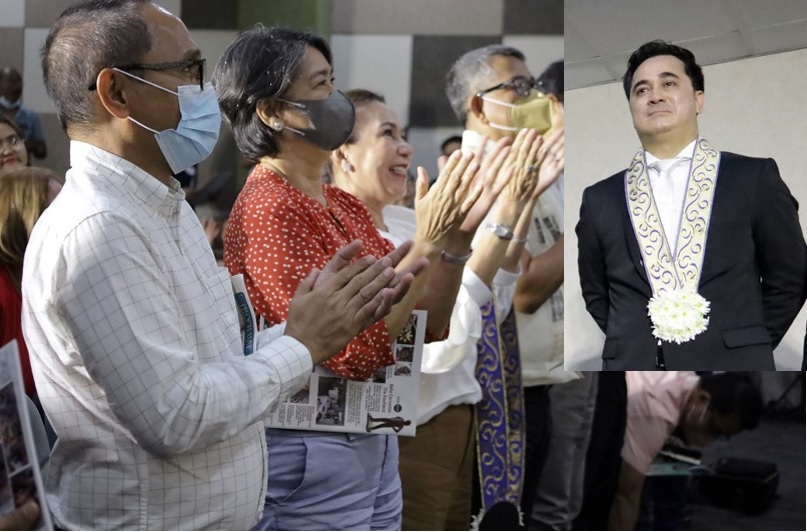 Tenor Arthur Espiritu continued his winning streak by getting his third standing ovation in Science City of Muñoz  in Nueva Ecija Monday afternoon (Feb. 13) at the CED Teachers Hall of the Central Luzon State University.
 "He won the hearts and mind of Science City of Muñoz  music lovers, " enthused City Mayor Baby Armi Alvarez.
She was thrilled witnessing the audience singing with the tenor in the rendition of the encore number, Gaano Kita Kamahal by Ernani Cuenco. "I also believe in the power of the arts to empower our constituents," she added.
"I love this concert. First time I heard a tenor of his caliber," said Miguelito Herrera who commuted more than 26 kilometers from Cabanatuan City to Science City of Muñoz  to watch the tenor for the first time.
Central Luzon State University president Dr. Edgar Orden said the concert was a welcome respite from the pressure of hectic academic schedule. "I have to cut short my council meetings to make sure I don't miss this special concert," he said during his opening remarks.
City Vice Mayor Nestor L Alvarez said the concert was a dream concert come true. "When I heard him in Manila in his first outreach concert tour, I knew he'd be someone special that my constituents would cherish."
The tenor elicited a cheering standing ovation after his rendition of Nessun dorma from the opera, Turandot.
He got he his second ovation after the audience joined him in the rendition of Ernani Cuenco's Gaano Kita Kamahal.
Flutist John Lester Armenta received instant audience  rapport when he opened with Bizet's Carmen Fantasie Brillante as arranged by Fracois Borne. His performance was interrupted five times with premature applause from the audience.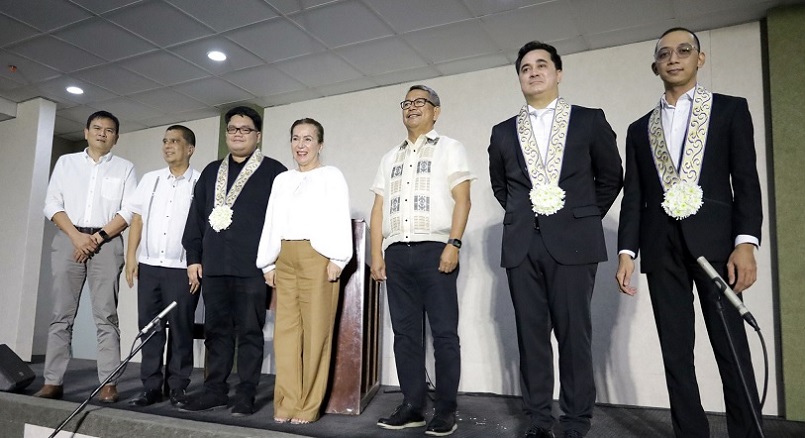 It was quite a vocal struggle for the tenor who has yet to recover from jetlag. He arrived in Manila a mere four days before the concert. "I should have given myself a week of rest before singing in Nueva Ecija," he said during the post-concert reception.
On top of that, the CLSU CED Teachers Hall was really meant for seminars and not for live performances. Since the sound in the hall doesn't bounce, he had to exert more effort to be heard.
He had to cut a few numbers from the program not to strain his voice.
With the sheer power of his voice, Espiritu survived the acoustics issues of the hall.
On October 17 and 20 last year in Manila and Iloilo City, Espiritu got the same enthusiastic reception leaving no doubt that he is the country's new national treasure apart from pianist Cecile Licad and Broadway star Lea Salonga.
Iloilo City music critic John Anthony Estolloso wrote: "World-acclaimed tenor Arthur Espiritu regaled audiences with a truly world-class performance, displaying the grandiose tenor of his voice: there is much warmth, verve, range, depth, technical skill, and altogether, a breathtaking intensity in his delivery of what the audience might just usually hear through a recording or from a most impersonal YouTube video. Indeed, great theater – opera included – should be a communal experience. With most of the afternoon devoted to Italian, German, and French selections, Espiritu has shown himself equal to understanding the little things that comprise the varied musical traditions of each culture. He opened the program with Rossini's La Promessa and Bellini's La Ricordanza. His interpretations recall Sicilian nuances – passionate, amorous, and sultry, at the very least, without being too overblown. One might have thought of Enrico Caruso belting out these songs and with a voice – and face – to match the Italian tenor, our singer did not fail in resemblance. Contrasting the sheer bravado of these hot-blooded songs would be the gentler and more solemn lieder: Mr. Espiritu's delivery of Schubert's Du bist die Ruh' resonates to the more subtle German courtship characterized by clear metaphors and analogies – a striking trademark of the Romantic Movement to which Franz Schubert belonged. Matching this would be his powerful performance of Freunde, das leben ist lebenswert from Lehár's Guiditta, recalling the gypsy melodies that the composer loved to incorporate in and to color his musical works."
In December last year and in January of the new year, he finished performances at the Bonn and Cologne opera houses in Germany where he was the lead tenor in Verdi's Un Ballo en Maschera and Puccini's La Boheme.
Bonn's Das Opernmagazin reviewed his first appearance as Riccardo: "Philippine-born tenor Arthur Espiritu as a fiery lover and enlightened ruler is in no way inferior. As one of the rare spinto tenors in the tradition of a Pavarotti he combines secure high notes with lyrical mellowness and great virtuosity."
Earlier in November last year, Espiritu sang at the Isarphilharmonie in Munich, with Prague Royal Philharmonic under the baton of Heiko Mathias Förster. Other featured singers Ilona Revolskaya, Egle Sidlauskaite and Luis Cansino.
Espiritu will go back to Europe for another role debut in Verdi's Don Carlo to be mounted by director Michael Garschall at the Kaiserhof of Klosterneuburg Abbey in Vienna.
In Manila, the tenor will open the Sunshine Classics on March 22, 2023 at Sunshine Place Senior Recreation Center in Makati with the song cycle Die Schöne Müllerin by Schubert with pianist Mariel Ilusorio.