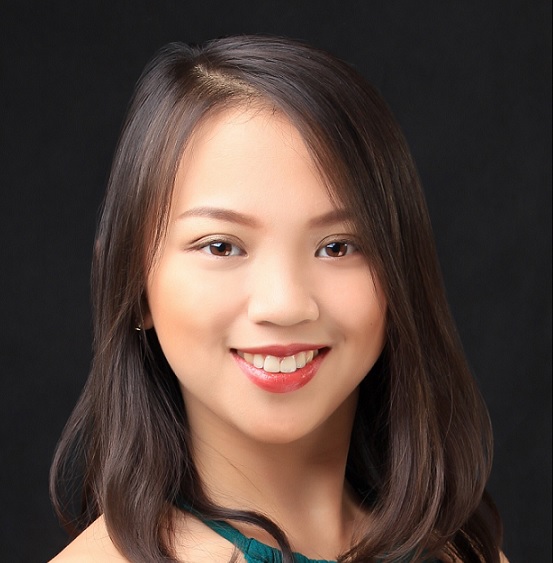 Stefanie Quintin

"A Night of Love," the concert of operatic solos and duets set on Feb. 10 at 7 p.m. at Ayala Museum, Makati City, may be about consuming love and sometimes tragic passion. It is a prelude to Valentine as well as a mentor's acknowledgement of the talents of his two students.
In this case, the country's premier tenor and masterclass teacher Arthur Espiritu considers the time ripe for young sopranos Stefanie Quintin and Mheco Manlangit to share center stage with him. Pianist Najib Ismail is their collaborating artist.
Quintin, 26, a music graduate of the University of the Philippines Diliman, says of her teacher: "He is very supportive and never fails to encourage his students to become the best that they can be. He is also fun to work with. The best thing that I've learned from him is to believe in yourself. Once you doubt yourself, your singing will go haywire."
She added, "I still am star-struck every time I see him. He said that he wanted to help young artists like me to perform more often and hopefully be able to study abroad."
Singing in tandem with Espiritu has been on Manlangit's bucket list. She said of his teaching method: "He gives a plethora of choices on how things can be done, technique-wise and interpretation-wise. He does not insist on his own preference. He allows us to try different things, then we choose what we think is best. As an artist, he keeps you on the edge of your seat. There's never a dull moment when he's on stage."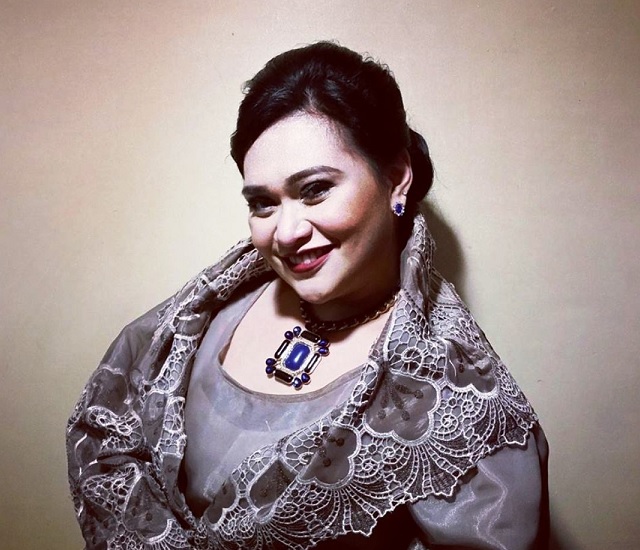 Mheco Manlangit

Asked if the two sopranos have an object of affection in mind when they sing their love arias or if they focus on technique or hitting the right notes first, Quintin replied, "I never think of (classical guitarist and fiance) Anton Avila when I sing opera probably because I focus more on the character that I am portraying. But when I sing art songs, I definitely see an image of him, and I instantly become 'musical' because I am inspired."
For Manlangit, 24, "technique comes first," she said. "Once the technical side is solid, interpretation will just follow. Emotion is necessary as well because we want to be honest when we sing. When we watch, we somehow feel when the performer is being real or he/she is just faking it."
Quintin will sing "No word from Tom" from Stravinsky's The Rake's Progress. With Manlangit, she will also perform "Mira o Norma" from Bellini's Norma. Her duet with Espiritu is "Prendi la nel ti dono" from La Sonnambula.
Manlangit will sing "Je dis que rien ne m'épouvante" from Carmen. She chose "Je dis…" for variety since the "Mira o Norma" duet has runs so she thought of doing a lyric aria.
This is her eighth year of singing. She didn't initially plan on going into music. She wanted to be a pediatric pulmonologist, but she got sick and was hospitalized. Doctors advised her not to take courses that required laboratory work so she entered the University of Santo Tomas Conservatory of Music, "the only course that did not have lab subjects," she said.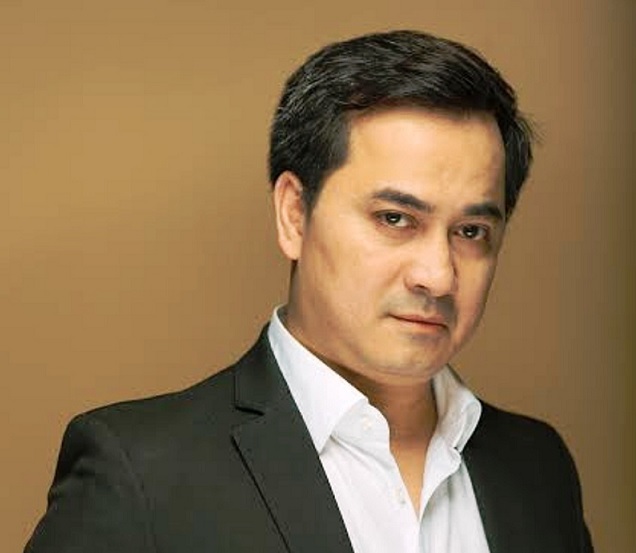 Arthur Espiritu
She continued, "I could have shifted to different courses, but I stayed in the conservatory because of the quote 'Bloom where you are planted.' The conservatory people were encouraging, the staff, the professors and my blockmates were positive. They did not take it against me that I lacked the skills. They taught me that everyone can be a good musician if you just work hard."
As for Quintin, she has been singing since she was eight. She started performing in grade school and high school productions. She said, "When I was deciding which course to take in college, I immediately thought of taking up music and majoring in vocal performance since it's the only thing I know and I'm not good in math and science."
After college, she was working seven days a week teaching, organizing concerts, conducting school and church choirs, working for a non-governmental organization and performing on the side. She said, "It was then that I realized that I want to focus on singing because it makes me happy the most."
Both sopranos share Espiritu's vision for the country to have a National Opera Company that can sustain local classically trained artists through employment. Quintin said, "I find it odd that schools offer voice programs with a track on opera performance, but the graduates end up working in different fields not related to their course simply because there are not enough jobs for classical singers here in the country."
She added, "The Cultural Center of the Philippines houses an orchestra, a theater group, a dance group and a choral group that regularly perform at the CCP without paying a high rental fee for theater use. Why not a National Opera Company that can showcase operas regularly? I understand the difficulty regarding management and financial issues, but it's up to us practitioners of the art to be united and come up with a plan and a proposal to CCP or the National Commission for Culture and the Arts."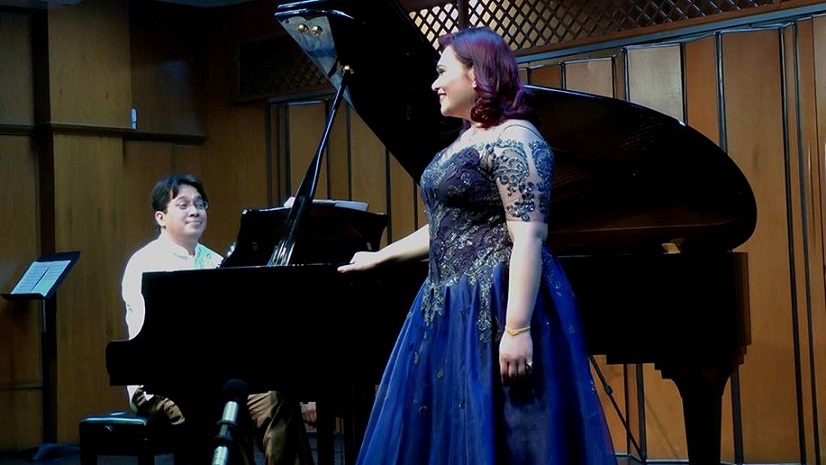 Mheco Manlangit with Najib Ismail

Manlangit said with such a company, "we won't have to go abroad just to get a job. One thing that's stopping us from having one is because we don't have enough audience. People think operas are for the elite, but it's not. Operas are stories of humanity. People line up in cinemas for movies about infidelity. There are operas about the subject like I Pagliacci and Cavaleria Rusticana. If infidelity is too much, I'm sure all of us at some point in our lives daydream about our crushes. There are arias that talk about that as well like 'Caro Nome' from Rigoletto, 'O luce di quest'anima' from Linda di Chamounix and more."
She concluded, "If only our major networks stop feeding people rubbish entertainment and somehow promote classical music, then people will have a chance to enjoy operas. Opera is very relatable. It does not require money or education for one to enjoy it."
For tickets, call Ticketworld at 891-9999 or the CAEO at tel. nos. 782-7164, 517-3763,0920-954-0053, 0918-347-3027 or 0920-465-5725.#