To
listen to young sopranos Stefanie Quintin, Jasmin Salvo and Myramae
Meneses is to meet the future of opera and classical music in the
now. To watch them with an international tenor like Arthur Espiritu
imbues them with a touch of his greatness which one hopes is
catching.
The
foursome, with accompanying artist Gabriel Paguirigan, will be seen
in "Les Nuit d'ete: An Evening of Opera Love Duets" on July 27
at 7:30 p.m. at the Spotlight Power Mac in Circuit Makati.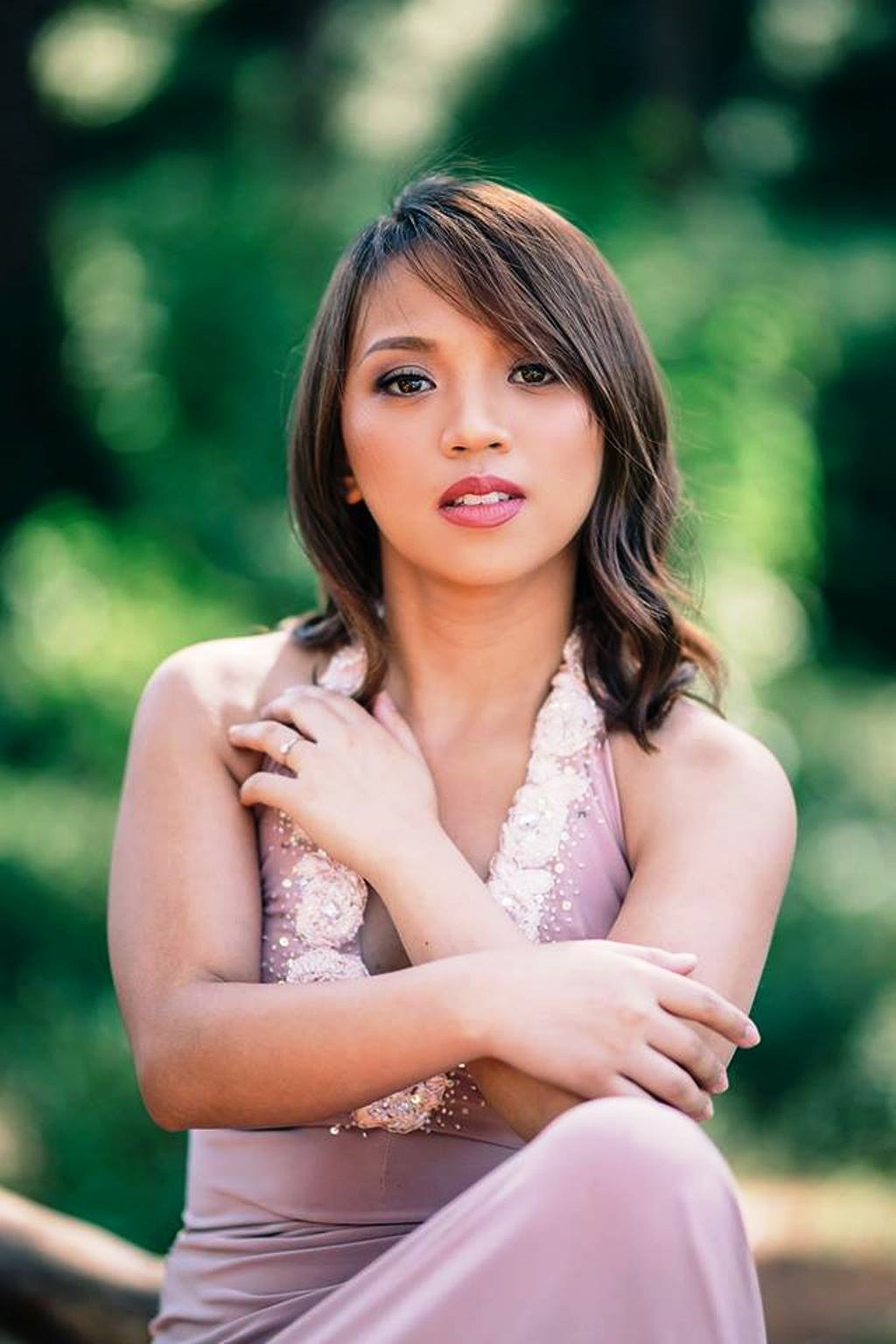 Stephani Quintin
Quintin
said it was producer Joseph Uy's idea to mount a concert featuring
love duets from operas. "He wanted us to experience working with
such a high-caliber tenor."
For
her solo she will sing "Da tempeste il legno infranto" from the
opera Giulio Cesare by George Friedrich Handel and "No Word from
Tom" from the opera Rake's Progress by Igor Stravinsky. She
described these pieces as requiring "an agile voice which means I
have to vocalize on scales every day so that my body will be used to
singing coloratura passages."
She
added, "Handel brings out the monster in me. I easily get
frustrated every time I learn a piece written by Handel. Despite the
rigors of learning the piece, it actually built discipline in me as a
singer. I have to wake up every morning and try to sing the difficult
passages and see if my body remembered the breath mechanism for each
line."
Quintin
expects the evening of July 27 "to be a grand night for singing.
With the challenging repertoire at hand, we will try our best to give
the audience a night to remember. I am also hoping that a lot of
young people will watch the concert. It is rare to have opera
concerts here in the Philippines. The number of audience is
declining. The future of classical music in the country relies on the
youth."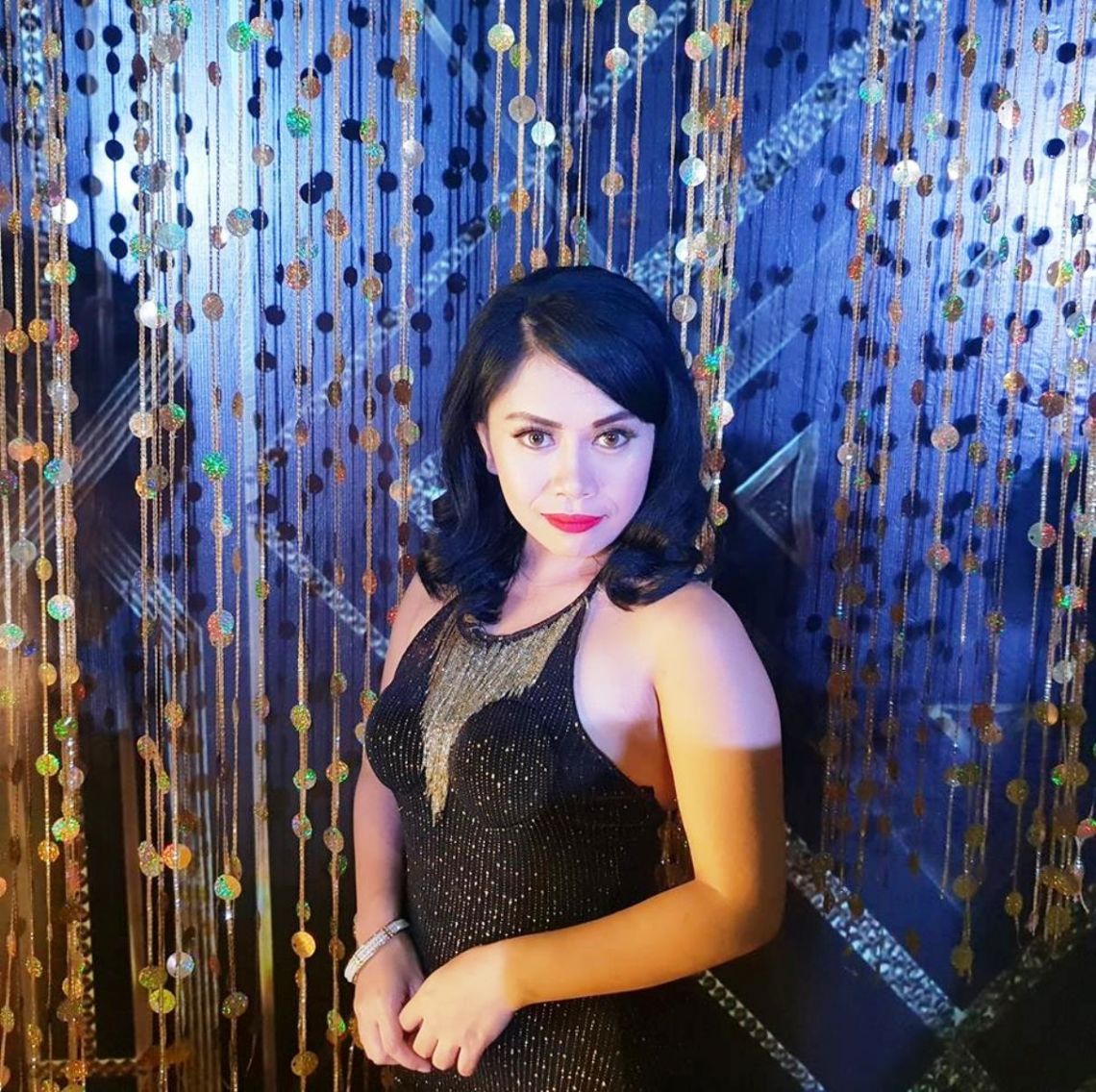 Jasmin Salvo
Salvo
attributed their solos and duets to Espiritu's idea to "help
popularize opera and showcase the vocal prowess not only of the
sopranos but also the tenor voice."
She
will sing for her solo "Piangero" from Handel's Giulio Cesare,
"Prendi per me sei libero" from Donizetti's L'elisir d'amore
and "Parigi o cara" from Verdi's La Traviata. With Espiritu she
will be singing pieces from Die Fliedermaus, La Traviata and West
Side Story.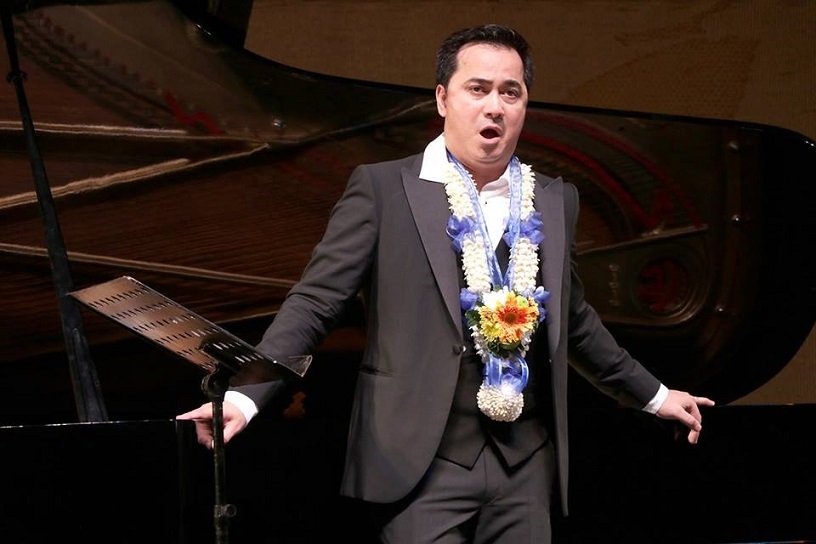 Arthur Espiritu. Photo by Kiko Cabuena
To
prepare for the concert, she has watched the operas, listened to
different singers, studied the notes/role carefully, taken good care
of her voice. Her technique is to "make sure that I understand the
words so I have to translate it word per word because it's Italian.
Then I internalize the character and try to do a good
interpretation."
To
her the opera composer who challenges singers to be their best is
Donizetti. Salvo said, "This is my first time to sing a Donizetti
aria. That's why it's really challenging for me."
She
is excited to sing with one of her idols, Espritu, adding that "it
will be very beautiful because of the arias that Sir Arthur chose. I
am also very excited to sing with my idols since I was in first year
college, Ate Stef and Ate Myramae. I feel so blessed to be part of
this."
Pianist Paguirigan, freshly graduated from the University of the Philippines College of Music, described what it is like to accompany a tenor and sopranos of top calibre: "I feel blessed and nervous. Blessed because I get another opportunity to work and learn from these top Filipino artists. Having worked with all of them in separate occasions, I have always been amazed at the amount of work they put into their art, their attention to detail and their willingness to experiment. Nervous also from the pressure of having to maintain a high level of playing to be able to contribute to the high-quality music they are creating. But I am learning so much from it."
Tickets to the concert are available from the Manila Chamber Orchestra Foundation at tel. nos. 997-9483 or 0920-954-0053, Cultural Arts Events Organizer at 782-7164, 0918-347-3027 or email josephuy2004@yahoo.com.