By ELIZABETH LOLARGA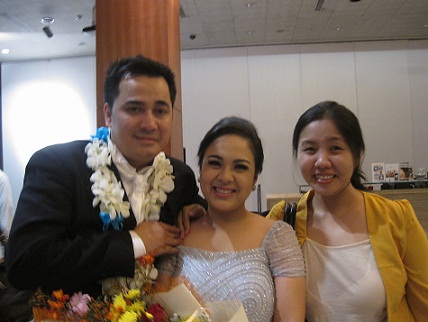 IT is anything but petite. But that is how Petite Messe Solennelle by Gioachino Rossini, pillar of the bel canto opera era and composer of the opera The Barber of Seville, is officially described.
The mass, the Christmas offering on Dec. 3 at 7 p.m. at the Ayala Museum on Makati Ave., Makati City, has a stellar line-up: tenor Arthur Espiritu, sopranos Camille Lopez Molina and Margarita  Giannelli, baritone Noel Azcona and 16 Viva Voce singers, including Myramae Meneses.
Najib Ismail, who will be the accompanist with Farley Asuncion on a second piano, said, "This late work by Rossini was called petite not because of its length but because of its scale.It was conceived for four soloists, a double vocal quartet, two pianos and a harmonium compared to his Stabat Mater which is for vocal soloists, a big choir and orchestra."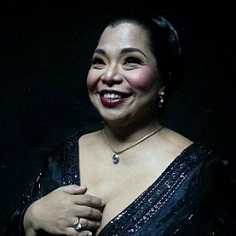 He continued, "It's petite because ideally it can be performed in a small venue, making it more intimate in a way without sacrificing the grandeur of the work. In terms of an orchestral feel, this is provided by two pianos with the harmonium providing the wind section of an actual orchestra. This work was later transcribed by the composer for soloists, choir and orchestra, which I personally feel loses the petite, intimate feel of the work."
Asked why he and the soloists chose this work, he answered, "It's beautiful. Many months ago, Arthur, Camille, Margarita and I were looking for a beautiful work that we can do that will involve our young singers as well. Also, it is a great opportunity for us to work together as musicians."
Azcona said their plans for the Rossini mass "came out as an impromptu thing. We  messaged each other. Najib came up with the idea of the Petite Sollenelle Mass. We were all excited. It is perfect because of its transitional melodies and deeper romantic theme."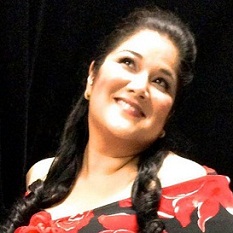 Lopez Molina added, "We talked about what piece we wanted to sing with each other because we had so much fun in MusicArtes's production of 'Best of Opera' in June. Early December sounded good because I'm due to give birth on the 14th, Margarita's coming home with her family for the holidays, Noel's leaving for his studies in the US and Arthur's leaving for his engagements later in the month. Arthur proposed it to MCO Foundation's Joseph Uy."
Azcona explained the appeal of the Mass: "It calls for a small, intimate group. Of course, singing with the country's finest singers will be exciting experience. I'm sure the audience will find the work spiritually appropriate in these times. What an excellent way to convey our sentiments in these hard times."
Lopez Molina hopes for "an emotional response."
"Given the gravity of the Yolanda devastation and the solemnity of Rossini's music, there should be a chord struck deep down inside us somewhere," she said.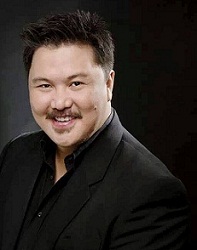 As one of two artistic directors of the production (the other is Gideon Bendicion), she said, "This piece is more difficult than anything Viva Voce has tackled before. The music is so rich, the harmonies and progressions complex and unusual. It's taking all we've got to learn and perform it. Our conductor, Gideon, and I have our hands full drilling the group. It has been more or less two weeks of intensive rehearsals."
Azcona performed the work 10 years ago at the International Las Piñas Bamboo Organ Festival, recalling, "It was my first professional singing gig. I was quite nervous because of the compositional complexities. Studying it was tedious but rewarding. It's not your usual Rossini music. It's fantastic!"
Espiritu, who started out as "a huge pop guy," following Gary Valenciano's moves and singing style, said learning to love the classics is easy. "All you need is one passionate person. All it takes is a moment of exposure. I feel passionately about outreach programs."
He said classical musicians work hard on their materials. "We find out about character, we read the classics in literature. When I did Nixon in China (he played Mao Zedong ), I read up. Let's give people this chance to hear this music we love."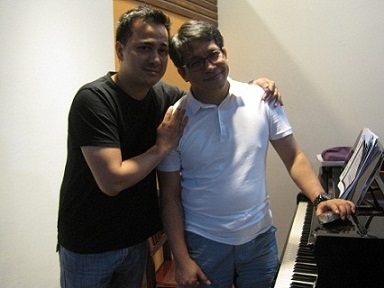 The other Viva Voce members, the most promising opera singers today, are: Kristine Balingcos, Lovelle Inoferio, Millicent Lao, Aissa Guilatco, Iona Ventocilla, Roxy Aldiosa, Tanya Corcuera, Antonio Ferrer, Carlo Falcis, Ivan Niccolo Nery, Paolo Gallon, Jairus Gonzalez, Raymond Yadao, Yen Dilig and Zip de Guzman.
For tickets, call the Cultural Arts Events Organizer, tel. no. 782-7164 or cell phone 0918-3473027, MCO Foundation at 750-0768 or 0920-954-0053, or TicketWorld at 891-9999.

Espiritu sings again at Ayala Museum in a benefit concert for super typhoon Yolanda survivors Dec. 12 at 7 p.m. For tickets for "Arthur Espiritu and Friends," call Paula Fernandez, 759-8288 local 31.