While revisiting the food policies and practices during the Commonwealth period and World War II, culinary historian Felice P. Sta. Maria warned the public that if the Marikina or West Valley Fault moves again, another huge crisis of starvation and hunger will happen.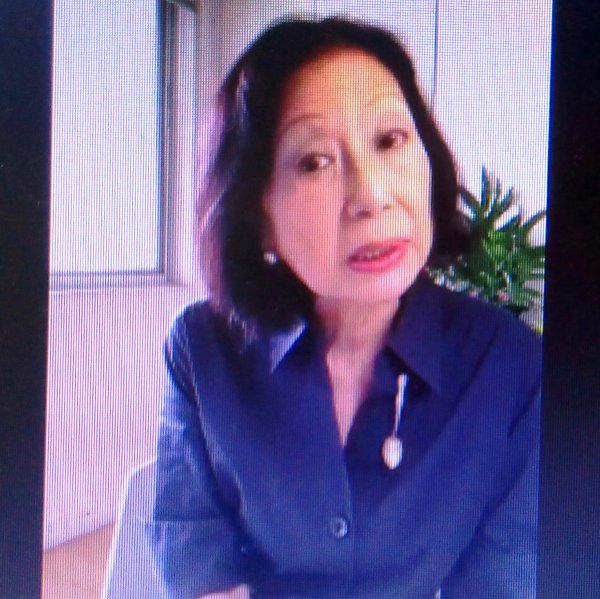 Culinary historian Felice P. Sta. Maria

Sta. Maria, who has made it her career to document the country's "edible heritage" for the past 50 years and has won prizes for her books, lectured on "Dreams of Cake and Ice Cream—Coping with Hunger in World War II," a webinar sponsored by Ayala Foundation, United States Embassy, Filipinas Heritage Library and Manila Bulletin.
She said modern families in the 1930s understood that home economics "was a means to good public health." These families desired appliances on top of which were the refrigerator and the stove with oven.
Housewives then were excited about the use of a new invention: the baking powder. This made cakes soft and taut. Since 1932, the "aspirational cake to bake" was sans rival. Sta. Maria said it was Filipinized with the use of cashew nuts. Paz Mascuñanas introduced it.
The fear of another war never left so even if families who lived in bahay kubo were encouraged to raise vegetable gardens to supplement their food. Rural families were not left behind. The Office of Adult Education was put up to address women's education and assert new social legislation to protect the rights of farmers and others engaged in food security.
Encouraged also was keeping a neat sanitary, organized storage, kitchen and dining room "central to feeding body and spirit," Sta. Maria continued. When war broke out, the women went into the production of canned goods which could be stored at home, brought by Filipino soldiers or smuggled to the underground.
To supplement the available food, even the garden of President Jose Laurel was planted to vegetables. Sta. Maria observed, "The Japanese knew hunger could cause violence." She estimated that close to 300,000 Filipinos were fighting the enemy in the underground.
In 1944, the country faced what she described "a dire situation" wherein rice was imported for Japanese soldiers. Filipinos would stand in line for hours to get a ganta of rice at an exorbitant price of Php750 while a kilo of sugar cost Php900, "if you could find it," Sta. Maria said. Beginning 1942, a Japanese-issued residence certificate was needed to secure rice and other government benefits.
She cited Fely Zafra who belonged to a family whose home was visited by the Japanese. The enemy helped themselves to whisky, chicken and pig. Zafra's family hid a bottle of Panay rum in a pail of charcoal in the azotea. They also stored rice, mongo and red beans.
Zafra once said, "When I think of strawberry shortcake, chicken, ham, relleno and iced water, my heart aches and a drowsy numbness pains me."
Another memorable woman from that era was Maria Orosa, known as the inventor of banana ketchup but also a heroine who smuggled food for war prisoners. She once said, "Food is an indispensable factor to health and strength of a people in time of war or in time of peace. It deserves a most important consideration in the planning of our national defense."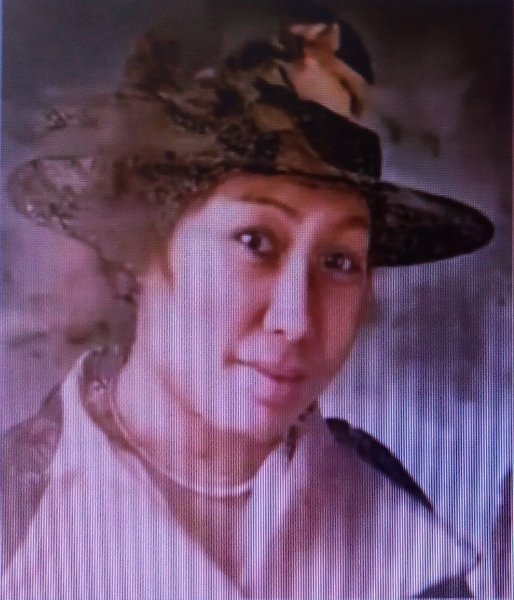 Chemist and war heroine Maria Orosa
Orosa's recommendations were: buy locally made; serve one-dish meals; stress simplicity of ingredients, utensils and methods (use of banana saha or sheath as containers, banana leaves, bamboo tubes).
Filipinos learned to hunt and forage for food. They caught, in alphabetical order, bat, carabao (wild or stolen), civet or musang, crab, crocodile, deer, dog, duck (migratory or stolen), field mice, jungle fowl, lizards, mole cricket or camaro, pig (stray or stolen), rat, snake, teredo worm, turtle and turtle egg.
Sta. Maria said, "All public spaces, even the grounds fronting the Legislature, was planted to feed the Japanese soldiers, Manila's residents and others suffering hunger."
The prisoners at the University of Santo Tomas nightly dreamt of food. The Americans among them dreamt of steak and potatoes. When they were awake, all they talked about was food and what food they would eat when the war was over. These internees numbered 4,000 and 3,000 of them were Americans. "They lost from 50 to 70 pounds during the war and suffered from it," she added.
The urban poor were already living in Manila. The war situation was problematic for them because "they had nothing to sell at some point," Sta. Maria said. They went to American and Chinese restaurants and scavenged for food in the trash bin that could be recycled and cooked.
Even for the rich, "the leveling agent was there was no cash," she said. She cited a rich man who approached writer Alejandro Roces to ask him to peddle his beautiful pipe for cash.
There were no food industries during this period. Businesses were handicapped. Sta. Maria said, "What thrived were small, artisanal productions not tied to big capital." These productions kept the food supply safe. She added that people could learn from this lesson for disaster management.