THE Commission on Elections is urging the public to observe the mock elections to be held simultaneously across 40 voting centers nationwide from 7 a.m. to noontime tomorrow, Feb 13.
A total of 25,609 registered voters are expected to participate in the simulation in 20 selected cities and municipalities from Aparri to Basilan.  (See Vote-counting machines to be tested in 40 barangays Feb. 13)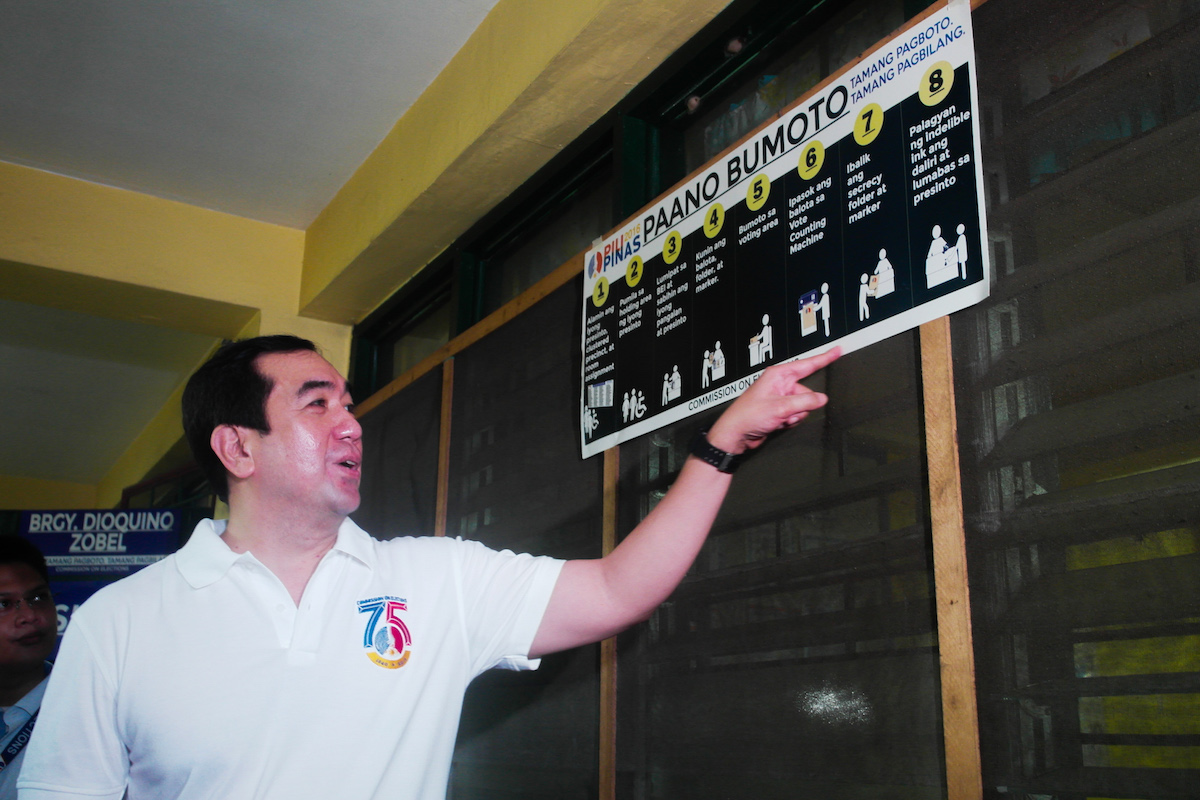 The vote-counting machines will be used, and transmission and canvassing of election results will be tested, said Commissioner Luie Tito Guia in a Facebook post. A manual audit will also be done after voting closes.
The mock national canvassing will be held at the Comelec warehouse in Sta. Rosa, Laguna.
In a statement, Comelec said the objective of the mock elections is to test and ensure the adequate security, accuracy, system and functional capability and integrity of the vote-counting machines (VCMs), transmission devices and consolidation and canvassing system (CCS).
A simulation of an election will develop public confidence and acceptance of the automated elections system, it added.
The Comelec this week encountered technical glitches in the transmission of data, which has delayed the printing of the ballots anew to early next week. (See Printing of ballots delayed for the 4th time)
The findings have forced the Comelec to discard and redo the final trusted build of election software, which was deposited with the Bangko Sentral ng Pilipinas on January 26.
At 2 p.m. today, the fixed source codes have been transferred anew to the BSP. Reports quote Comelec Chair Andres Bautista as saying the glitches found in the VCM, CCS and the election management system (EMS), which generates the design of ballots, and configuration of precincts and voter figures, have already been addressed.
"Let's all help in realizing orderly, accurate, credible and meaningful elections," Guia said. (By Maria Feona Imperial)