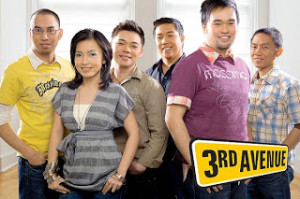 By KARMELA GABRIELLE TORDECILLA
GOOGLE Marlon Barnuevo and you will come across a music video uploaded on YouTube in 2007. The song is called "Aking Hiling" by six-piece local band 3rd Avenue. Pause the video at 0:57. That's him playing the keyboard.
Google Marlon Barnuevo and you will surely come across a video called "Tourette Syndrome Testimonial." Click it. Hear his story.
The real Marlon Barnuevo, a graduate of the De La Salle-College of St. Benilde, now works there as an Industrial Design instructor. When he's not teaching, he plays gigs in music bars and composes music in his home-based recording studio.
Every first day of classes, 32-year-old Barnuevo tells his students that he has Tourette Syndrome (TS) to "avoid further complications."