By ELIZABETH LOLARGA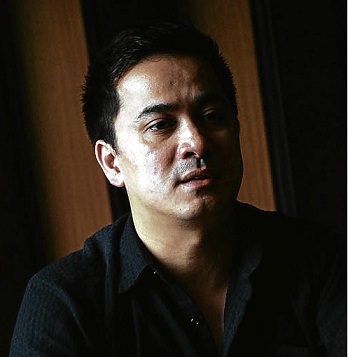 FOR a much-in-demand tenor like Arthur Espiritu who has performed at Teatro alla Scala, Piccolo Teatro di Milano, both in Italy, and with Opera Fuoco in Paris, he would like to  rediscover his country of origin.
Espiritu, who grew up in Tanay, Rizal,  migrated with his family to the United States in the late 1990s when  he was 14 years old.  Two- and- a- half  years ago, he came back for a one night off concert  and swept  Manila's classical music community off their feet. He has been back a few times  to perform, the last of which was  as Count Almaviva in the full-length production of  The  Barber of Seville last July at the Cultural Center of the Philippines.
On Feb. 6, at 7 p.m., the newly-wed Espiritu will sing in "The Poet Speaks" with Najib Ismail on the piano at the Ayala Museum, Makati Ave., Makati City. After Feb. 17, he flies out of Manila and heads straight for Italy to do his first Cassio from Verdi's Otello at the Teatro Comunale di Luciano Pavarotti Modena and Teatri Comunali di Piacenza. Rehearsals start on Feb. 18. After Otello, which ends in March, he flies to Pittsburgh to do Don Ramiro in Rossini's La
Cenerentola with the Pittsburgh Opera.
He said he plans to return here on the second week of May. With his new bride he wants to visit Davao, Palawan and perhaps Bohol. Apart from this he is open to projects that'll benefit mainly young aspiring singers.
When it was pointed out that his wedding fell on the day the world was supposed to end, he said, "Christina and I did not know it was the Mayan calendar's end-of-world date. Her Chinese aunt recommended Dec. 21. We originally wanted the 20th. She said it was bad luck. 'Better on the 21st,' she exclaimed. So we got married on the 21st. Christina is in the music world. It's gonna be a musical family!"
From a boy who was into pop music singing Gary Valenciano songs, Espiritu success in the classical music arena, is heartwarming.  While in high school in New Orleans, he won a statewide voice competition which paved the way to his pursuing a course in music at the University of New Orleans. He went on to study at the Oberlin Conservatory of Music with the late Richard Miller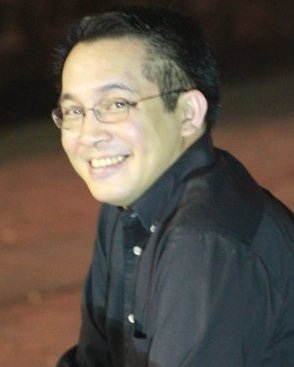 He won the 2009 George London Award, the La Scala Award as part of the Belvedere Vocal Competition in Vienna, Austria, second place in the Irene Dalis Vocal Competition, the Rose-Palmai Tenser Mobile Opera Guild Award, among many.

He said, "If it was awards that I'm after, I'd rather quit singing. I'm serious about what I do. An award is just a symbol, a bonus. The award I look for is completing a successful show/concert/recital or when I have silenced my worst critic, myself."
He  shares some performance  incidents that  helped hone his resourcefulness. He recalled how as a young artist while in the chorus of Cosi Fan Tutte, "I was one of the guys carrying the big cakes for the marriage scene. The guy on the other side carrying the cake fell. I followed him. The cake broke into three.  One fell into the French horn area and hit a percussion instrument. The second one rolled around the stage like a dropped coin. The third was chased by me and my cake partner. It was hilarious. Everyone on stage lost their concentration. They were all laughing. One of the leads played it off and improvised. We followed suit."
Before a performance, Espiritu studies the composer and lyricists. "I study the other characters. I imagine the temperaments their characters have. Sometimes the learning and the discovering happen during rehearsals where you'll know what the stage director wants, also the conductor, especially your colleagues. That's what I find interesting in preparing for a piece: discovering new possibilities, both musically and dramatically."
When he does comedy, his technique is: "If it's a funny line or funny physical gesture or position, I interpret it in the most natural way. Overdoing or underdoing won't cut it. I'm always in the moment with no preconceived ideas or anticipations. Each moment is fresh, always flowing. In some texts, there are subtexts involved. Forgive me if what I said is a bit of a doozy. I play along with subtexts and hidden meanings behind what I'm about to sing, say or do. If it involves an inside joke that most people can get or it's something that I don't get, I ask around or do research."
He protects his voice by getting plenty of sleep, by not drinking or smoking. He doesn't eat anything spicy that would irritate his throat in normal circumstances. He drinks room-temperature water, neither too hot nor too cold. When it's cold, he protects areas where the cold air can penetrate his lungs by wearing ear muffs, scarfs to protect his throat and a jacket.
He said in the Philippines, "you can easily get sick. You walk outside on 25-30-plus degrees temperature, then walk into a mall with the air conditioning blasting, then add the sweat you accumulated from walking outside. Voila! Your lungs get a draft, you get a cold or what I call throat tickles."
His dream is to do Werther, "my favorite opera. I'd like to sing some jazz, maybe do a cross-over album. I listen to all kinds of music. I don't limit myself to classical. I like Swahili songs from Africa, a lot of choral pieces. I want to do Westside Story again." His other wish: to record Filipino songs with a recording company when the opportunity comes.
Excerpts from Espiritu's performances can be viewed in his website www.arthurespirtu.net.