By PABLO A. TARIMAN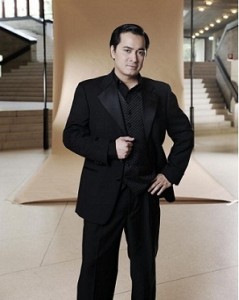 HOW did soprano Rachelle Gerodias, tenors Arthur Espiritu, Lemuel de la Cruz and baritone Andrew Fernando get to where they are now — world-class and much-sought after here and abroad?
They aim high and they  work hard. They maintain good relations with fellow artists. And most important, they don't allow ambition to get the better of them.
These world-class Filipino singers will be heard at the CCP main theater on Saturday, October 8, ( 8 p.m.) with the Manila Philharmonic Orchestra under the baton of Rodel Colmenar.
Before their much-awaited  CCP engagement, they answered questions on what it takes to make it on the global opera circuit.
Espiritu, the first Filipino tenor to sing at La Scala di Milan, pointed out there is no concrete formula for success on the international stage but he could point out possible routes to take.
First, he said,  is for the artist to believe in himself and that he or she can perform better than most singers out there.
"This is  your passport to everything.  Of course you don't have to tell everyone that you are better than them, but you should have  self-awareness of your potential and the abilities that you know you have,"said  Espiritu who just wrapped performances in Austria for a major role in Don Giovanni.
Gerodias, who debuted in Austria as Liu in Turandot and this year made her Russian recital debut at the Glinka Museum in Moscow with pianist Najib Ismail, said her first item in her must for artist is to set  one's  artistic standards high and to  be responsible with one's  own talent and art.
"Your success does not only depend on your talent but more so on what you do with that talent. I believe in the phrase from Luke 12:48 'To whom much is given much is also required.'  So don't be afraid to take chances if this will give you an opportunity to learn and to become a better performer," Gerodias said.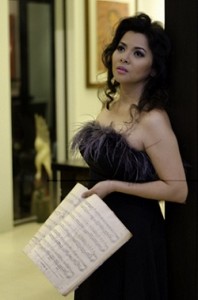 All the four Filipino artists agree there is nothing like a good working relationship with other artists.
Second in Espiritu's  list of must for aspiring artists is the ability to evolve as a good colleague. "No one wants to work with divas or people who has a problem collaborating with others whom you don't necessarily agree with.  This is why they call it collaboration, meeting of the minds, ideas, and artistic exchange.  This  factor will  determine whether opera companies will hire you again. So  your personality is key.  You never know when will be your big break," he said.
De la Cruz agreed: "The easiest way to lose a career is by being arrogant! Be humble and be open to other ideas.You always learn something from other people even if you are a more seasoned artist. I've learned that from my beloved mentor, Maestra  Salvacion Oppus Yniguez. Kung masyado kang maarte, baka di ka na kunin ulit kahit gaano ka kagaling. (If you are too demanding, they might not get you again.)
De la Crus recalled  an incident when  he  did "Marriage of Figaro" at the Esplanade of Singapore: "The director asked me if I  could go bald for my role. That same day, I had my hair cut.No questions asked. To date, I've  already done 13 opera productions with Singapore Lyric Opera."
But nothing beats the value of hard work.
Fernando  who has sung at the New York City Opera, Long Beach Opera, among others, gave more tips: "Nothing bad can come out of working very hard to have a good technique and becoming a good musician. Take voice lessons as regularly  as you can. Audition for whatever opportunity you can find while you are a young artist still trying to figure things out and audition for young artists programs abroad or if there are any young singer's program in the country make sure you audition for it."
Fernando also said it's important as a performing artist to "stay healthy" not only physically.
"Feed your soul with positive things. You will need it in this very competitive industry. But most of all, always be kind to everyone. Don't let your ambition get the best of you and be happy for your colleagues. They have been working hard as well. Be happy for them when they are successful and always share your talent generously. Be ready to make a lot of sacrifices to achieve your goals as a singer," said the baritone who  played the  role of Alfio in  Mascagni's "Cavalleria Rusticana"  in the  400th anniversary  celebration of his alma mater, the University of Santo Tomas (UST) last in January.
Aside from physical and spiritual well-being, Fernando advised artists  to be  smart  in money matters:"Handle your finances well because the income in this industry is unpredictable."
De la Cruz quoted  her teacher, Maestra  Salvacion Oppus Yniguez, on what  artists should  bear in mind  to succeed:  "There is no art without perfection,  no perfection  without  discipline and no discipline with sacrifice."
(For ticket inquiries on the October 8, 2011   CCP concert,call (02) 7484152 or 09065104270)