By PABLO A. TARIMAN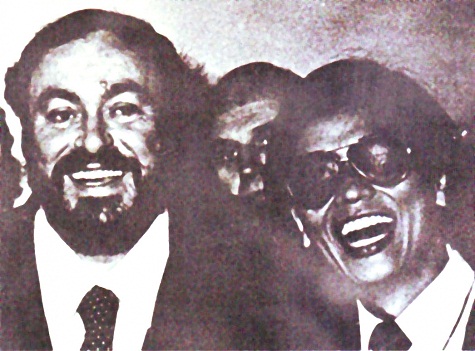 IT is still a good decade for Filipino tenors some of whom still find time to sing in their home country even as they are active on the global opera stage.
Overseas-based tenor Noel Velasco is in town for an outreach concert in Laoag City on January 26 and at the UP Abelardo Hall on January 29. He will cap his homecoming with a masterclass at the UST Conservatory on January 30 from 2 to 5 in the afternoon.
Tanay-born Arthur Espiritu  — who is a gem in Handel, Rossini and Mozart operas — has invaded the Verdi orbit with successful debuts as Alfredo in Traviata and as the Duke in Rigoletto.
Appearing in an intimate recital at the Ayala Museum with pianist Najib Ismail on February 6, Espiritu is all set to sing Cassio in Otello at the Teatro Communale Luciano Pavarotti, the hometown of the King of Opera. The last Filipino to sing in Pavarotti's hometown was Maestra  Isang Tapales who sang in Mascagni's Iris with Pavarotti's opera idol, Beniamino Gigli.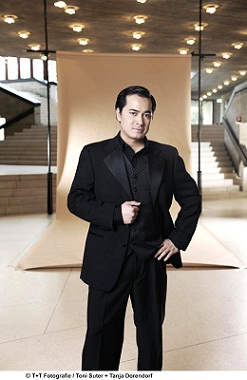 Cavite-born Rodell Rosel earned rave reviews as Goro in the latest staging of Madama Butterfly by the LA Opera and is all set for Tosca in March with Placido Domingo on the Podium. He is the second Filipino to sing at the Met in 2009 after Evelyn Mandac who debuted in the famous venue in 1975.
Velasco is the  first and last Filipino prizewinner of the Luciano Pavarotti International Voice Competition in the early 80s. He could be the first Filipino to sing at Covent Garden in London in its staging of Der Rosenkavalier with Jeffrey Tate.
Last heard at the CCP as Tamino in Magic Flute in 1982 mounted by the eminent Sarah Caldwell and as Don Jose in Carmen in 1986 with Isola Jones in the title role, Velasco had relatively less exposures in Manila compared to the past regular homecoming concerts of Otoniel Gonzaga and Arthur Espiritu.
Now in his mid-60s, Velasco was 31 when he won the Pavarotti Competition in Philadelphia in the early 80s, the decade Boston Opera's Sarah Caldwell mounted Magic Flute at the CCP.
Reflecting on his career in his last engagement at UP's 100th year, Velasco credited Prof. Aurelio Estanislao who helped hone him before conquering foreign shores. "I recall that during my second year of study with Prof. Estanislao, he once told me, 'You know, I am not preparing you for a local career. I am preparing you for an international career.' These words were really prophetic. I really thank him for that."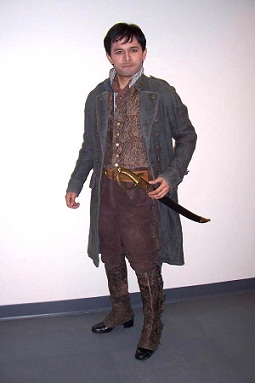 Velasco said it was also Imelda Marcos and the late National Artist Lucrecia Kasilag who facilitated his entry into the famed Curtis Institute of Music, where he emerged as one of the winners of the Pavarotti International Voice Competition. "I remember that Fides Cuyugan Asencio told me there was a vacancy for a tenor in that Philadelphia school. I passed the audition, but without the help of Mrs. Marcos and Tita King [Kasilag], I wouldn't have been able to enjoy that scholarship. Again, this is a case of good timing."
Velasco didn't just win the Pavarotti Competition but also the Liederkranz Foundation Wagnerian Competition, the New York Oratorio Solo Competitions and the Belvedere Competition in Vienna which was the same competition that led another Filipino, Espiritu, to La Scala di Milan.
"The Pavarotti Competitition was a high-profile event and it helped get attention. The members of the jury in the Belvedere Competition in Vienna really looked like Who's Who in the Opera World, and that competition helped me connect with an agent who made my Paris Opera debut possible. That started my own opera ball rolling, so to speak, " Velasco said.
Velasco's January 29 recital at UP Abelardo Hall will feature him with his wife, mezzo soprano Gigi Mitchell with Augusto Espino on the piano.