By ARTHA KIRA PAREDES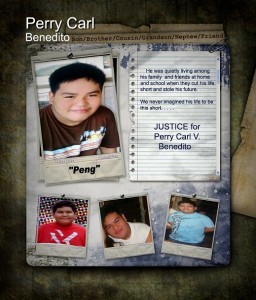 AS if living up to its moniker "murder capital of the north," shooting incidents in Abra in the first quarter of 2011 have almost tripled compared to those recorded  in the same period in 2010, an election year.
Based on records from the Abra Provincial Police Office (Abra-PPO), there were 14 shooting incidents from January to March in 2010 as against 36 cases recorded from January to March 27 this year.
Statistically, this means that at least one shooting incident takes place every three days in this northern province.
Abra is a landlocked province in northern Luzon, which is consistently listed among hotspots during elections because of intense political rivalry and the presence of private armies.
The current number of shooting incidents this year is more than a third of the 102 recorded shooting incidents for the entire year of 2010. (See table below)
COMPARATIVE SUMMARY OF SHOOTING INCIDENTS

(Source: Abra-PPO)

January- December 2010
January to March 27, 2011
Total Number of Incidents
102
Total Number of Incidents
36
Cases Filed
28
Cases Filed
10
Arrested Suspects
27
Arrested Suspects
12
Suspects at Large
74
Suspects at Large
35
Cases Amicably Settled
4
Cases Amicably Settled
–
Dismissed Cases
3
Dismissed Cases
1
Suspects who Surrendered
2
Suspects who Surrendered
1
Shooting incidents have resulted in various crimes such as murder, homicide, frustrated murder, attempted murder and physical injury.
It is not known if all shooting incidents have been documented by the Abra PNP. Early last year, several patients who sustained bullet wounds and checked in hospitals for treatment were not listed in police records.
According to a short analysis in the Abra PNP report, the lower number of shooting incidents in 2010 was attributed to the Commission on Election's (COMELEC) gun ban "implemented prior to the conduct of the National and Local Election."
"This fact denotes that Total Gun Ban in the province is beneficial to the reduction of crimes committed with the use of firearms," the report said.
Murder victims in the first quarter included: Montano Inon, incumbent Sangguniang Bayan member of Tineg who was gunned down on Jan. 18; Warlito Balmaceda, former Dolores barangay captain, shot on Feb. 11; and Loreto Barbosa, incumbent Dolores barangay captain shot on March 18. Tineg Barangay Captain Leonard Idao was not included in the list because he was killed in Ilocos Norte last March 28.
Perry Carl Benedito, the 14-year-old nephew of Ang Ladlad Chair Bemz Benedito, was killed by a stray bullet meant for Barbosa. He was at that time playing a computer game in a nearby establishment in Zone 5, Bangued when he was shot in the forehead.
According to Divine Word Bishop Leopoldo Jaucian, the diocese sponsored a peace dialogue between the Abra Multi-Sectoral Group (AMSG) and the provincial leaders last March 22 at the Parish Pastoral Center.
The bishop said that the clergy will also meet to discuss about having an oratio imperata (mandated prayer) for peace in Abra.
Bishop Jaucian also said that he had instructed Police Provincial Director Amando Lagiwid  "to subject all Abra police and other law enforcers to a refresher course on police operational procedure."
He also called on Abrenians "to stand against violence and denounce personalities, who are coddling cold-blooded murderers" and asked support for "total gun ban in Abra."
A 2009 survey conducted by the Ateneo School of Government of 150 individuals from different towns in Abra showed among other things that 44.7 percent of respondents agreed that life can be equated with money or money is more valuable than one's life, while 24. 7 percent agreed that they needed to arm themselves as protection against enemies.
Late last year, an essay writing contest was held for inmates at the Abra Provincial Jail during the Abra Week for Peace. The inmates were divided into six groups then asked to write about why there is violence in Abra.
The output of the White Group, entitled Abra Ipatpateg Ka (Abra I Care for You), stated that many politicians in Abra employed goons especially before elections because goons are used to "scare voters and kill leaders of political opponents so they (politicians who employ goons) have a greater chance of winning."
"Poverty and lack of job opportunities are the reasons why being a 'hired killer' has become a profession," the essay written in Ilocano read.
The White Group's essay also said that politicians from nearby provinces import hired killers from Abra because they are known to be brave and good.
Abra is where the Missionary Sisters Servants of the Holy Spirit (SSpS) and the Society of the Divine Word (SVD) congregations were first founded in the Philippines. SSpS considers Tayum municipality (where Major General Carlos Garcia hails) as its home while the cradle of SVD is San Isidro, one of the Virginia tobacco-producing towns in the province.