FROM the looks of it, the opera odyssey of internationally acclaimed Korean diva Sumi Jo would make a good material for soap opera.
Her mother enrolled her for a piano lesson at age four  and voice at age six  and spent eight hours a day studying music.
Although the family lived on rented place, her mother bought her a piano she could practice on.
Her mother dreamed of becoming a singer herself but decided her daughter Sumi Jo would pursue that dream. Obedient daughter never let her mother down and got the highest grade when she auditioned at Korea's National University.
She only had $300 when she went to Italy to study at St. Cecilia Academy and fainted on an Italian street probably from lack of sleep while diligently studying music and the Italian language.
She was equally close to her father who died on the night she had a singing engagement in Paris. Her mother reminded her not to cancel the concert and instead offer the concert in memory of her father.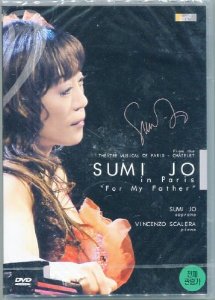 The result was the bestselling DVD, entitled Sumi Jo in Paris – For my Father.
In this first interview with a Filipino journalist before her February 1 debut in the Philippines, Sumi Jo summed up the role of her mother in her singing career.
She intimated her mother played opera all day long and she listened to it and later sang along.
Sumi Jo confided: "It was almost her dream to be an opera singer herself, and that did put some pressure on me. But it was also helpful to have such strong guidance. I was able to spend my young years honing my talent, with her taste and support. If I hadn't had any musical talent, and my mother's dream did not align with my interests, it wouldn't have worked out so well, but luckily it did."
The diva was equally assertive of the role of his father whom she describes as. an extremely passionate man. "He grew up in the rural country, came to the city alone, made his family, made his own business, and lived as a businessman his whole life. But ever since I was a little girl, my father loved me so much, he never told me, No. He praised me so much, whatever I did, that when I went out in the world alone, I was able to look anyone in the eye and do whatever I wanted without fear. And even while I was in Italy, studying alone, my father would tell everyone he met on his business trips in Europe that I would soon be singing at all the great concert halls—the Scala, Covent Garden. He gave me a huge sense of scale from the beginning."
His father passed away on the week she had a scheduled engagement in Paris. She wanted to cancel but her mother reminded her of her obligation to her audiences. She followed her mother's advice to dedicate the concert in honor of her father.
Sumi Jo confessed: "It was unspeakably painful, to know that I was so far away from my family at such a time. But I also knew that he had raised me to face all challenges in following my dreams and my goals, so I knew he was listening to my concert in Paris that night. I knew he was with me. And I was able to sing his favorite aria, O mio babbino caro (Oh, My Dear Father), more beautifully than ever because I knew it was for him. That CD is all for him."
Asian singers seldom land on lead roles made for European divas but Sumi Jo made a difference. She sang Gilda (Rigoletto) in Trieste in Italy and got the attention of the German music icon, Herbert von Karajan, who cast her as Oscar in Un Ballo in maschera opposite Placido Domingo. She reprised the same role with the Vienna State Opera and proceeded to sing the title role in Donizetti's Lucia di Lammermoor with the Metropolitan Opera in New York.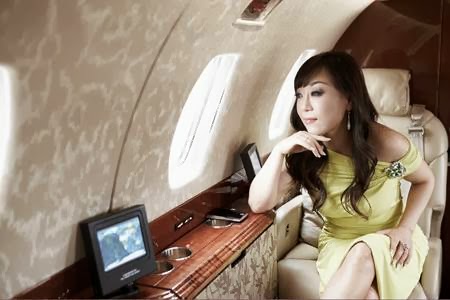 In the 2008-2009 season of the Toulon Opera, the second largest opera house in France, she got to sing her first Violetta (Traviata).
Did she experience some "resistance" in the world's most revered opera houses singing Gilda, Oscar and later Violetta with a distinct Asian face?
She intimated she conquered all likely resistance by just being the best she could be. "There must have been. But I wasn't very daunted by conventional pressure about my race or my face. To ensure that people would not focus on such minor things, I really tried to perfect my technique and everything I did with my body on stage in order to show the great music of Rigoletto and La Traviata. I think that nowadays, there are many more singers of diverse ethnicities, so I'm glad it is getting easier. I feel proud to have perhaps opened the door in some way."
The Korean diva is all set for her Philippine debut with pianist Najib Ismail on Saturday, February 1 at the Samsung Hall of SM Aura in Global City. After her  Philippine performance, she will conduct a free master class on February 2, 5 p.m. at the Cory Aquino Hall of St. Scholastica's College.
On top of this, she has donated her honorarium to an orphanage and the rest for the victims of typhoon Yolanda.
The diva concluded: "From my travels, I've always loved the Philippines and knew that one day I would come to sing there. I know the people love music and singing so much, and I know many Philippine artists are also working abroad and in Korea. I am happy and honored to be able to sing in a country with people who are so musical, and hope to return many times!"