By PABLO TARIMAN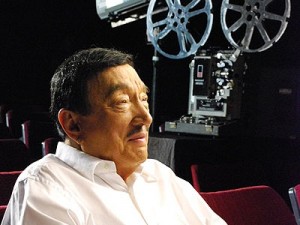 ACTOR-COMEDIAN Dolphy made history by winning two awards from two film entries in the ongoing Metro Manila Film Festival.
He won Best Actor for "Jejemon" and Best Supporting Actor for "Rosario," which only got the second best picture citation although it won the Antonio Villegas Cultural Award.
Deserving or not, it cannot be denied that Dolphy is an institution and deserving of all tributes, not necessarily in this festival.
Malacanang also believes so when it awarded Rodolfo Quizon (Dolphy's real name) last Dec. 8 the Grand Collar (Marangal Na Kuwintas) of the Order of the Golden Heart for his achievement in showbiz and philanthropy, probably the first Filipino recipient of this medal.
According to Deputy Presidential Spokesperson Abigail Valte, the last recipient of this Malacanang medal was Helen Keller who got it on May 20, 1955.
The Order of the Golden Heart was established in 1954 by then President Ramon Magsaysay to recognize those who had rendered distinguished services or material aid to improve the condition of the masses.
Whether Dolphy got it for his film track record or for philanthropy (which would make hundreds of artists eligible), it cannot be denied that the comedian has made a mark in Philippine movies.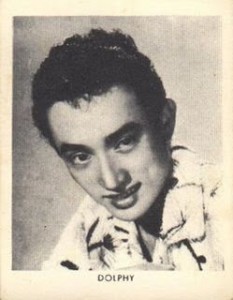 Dolphy, now in his mid-80s and a father of 18, believes he wasn't born an actor. He was born in Tondo to a family of 10 (five boys and five girls). His father was a mechanic in Atlantic Gulf doing spare parts for interisland vessels while his mother was a teacher.
During his childhood, he was asthmatic but quite a mischievous kid.
"Medyo malikot ako sa klase (I was quite unruly in class)," he recalled. "Because of this, I was perennially being transferred from one section to another until I landed in the last section."
At a young age, he already loved to watch live comedy shows. He said, "I used to bring packed lunch to my brother and, on the way, I watched the shows of Pugo, Lupito and Patsy. Sa kapapanood ko sa kanila, pumasok tuloy sa isip ko ang pag-aartista (Since I've been watching them, becoming an actor entered my mind)."
He would later be discovered in showbiz, partly because of his dancing prowess. When he started earning good money from performing, he quit schooling. He was in second year high school then.
"In my younger days, I could do all the dance craze except ballet," Dolphy said. "I was good at modern dance, I excelled in tap dancing, you name it, I could dance it."
"Now, I couldn't possibly do all that. I guess I can take to ballroom dancing with some flair. Now I really prefer sophisticated dancing," he said.
Looking back, Dolphy said: "I guess you can call me one of the original 'Japayukis.' In 1951, Bayani Casimiro and I did some shows in Japan, and we were well-received that we stayed for six months and kept coming back year after year. We did comedy acts, we did mime, tap dancing and were a big hit not just in Japan but in local territory like Clark Air Base, Sangley Point and other American bases."
Where did he get his flair for comedy?
Watching Pugo, Lupito and Patsy in his younger years exposed him to the craft but to sum it up, it was experience that had taught him a lot.
He said: "There is nothing like experience to teach you what will work and what will amount to a dud. Most of my comic acts I drew from real-life experience. Experience is also a university. As I didn't finish my schooling, it was experience which taught me how to deal with people and how to deal with your career on a day-to-day basis."
Today, Dolphy is the undisputed King of Comedy. He  attributed this to sheer hard work and many other things.
"It is also lots of prayers," he said. "It is also pure luck. I know that there are many talented people out there who deserve the big break but they are not just lucky. I guess I am lucky that I got into a profession specializing in making people happy."
Just like any other human being, Dolphy went through private torments although his job required him to put up a happy face for his show.
He recalled having to go to Canada to do a live show when his mother just died and another instance when his brother passed away.
"It was tough on me making people laugh while I mourned a mother who just passed away," he said. "My brother just died and you had to put up a happy front for the taping of 'Buhay Artista' with Nora Aunor."
Dolphy has been in showbiz for more than 60 years–the longest  in entertainment  history. The memory of those decades is, for him, priceless.