AFTER four days of heavy rains, residents living near the Marikina River are trying to go on with their lives, salvaging what they could after another round of flooding, this time brought about by monsoon rains, hit this low-lying city crisscrossed by a major river.
For four sleepless nights, Marikina residents closely monitored the water level, dreading the siren that signals an evacuation.
Residents near the vicinity of the river had been told several times over the course of four days to evacuate and to move to higher grounds, as the local government of Marikina sounded Alarm Level No. 3, when the waters surpassed the 17-meter-mark above sea level.
The water level has gone down since Thursday, but residents and non-residents alike continue to train their eyes on the river, this time behind camera lenses, trying to frame perhaps this raging body of water that gripped them with fear for the past few days, a last look before finally attempting a return to their daily routine.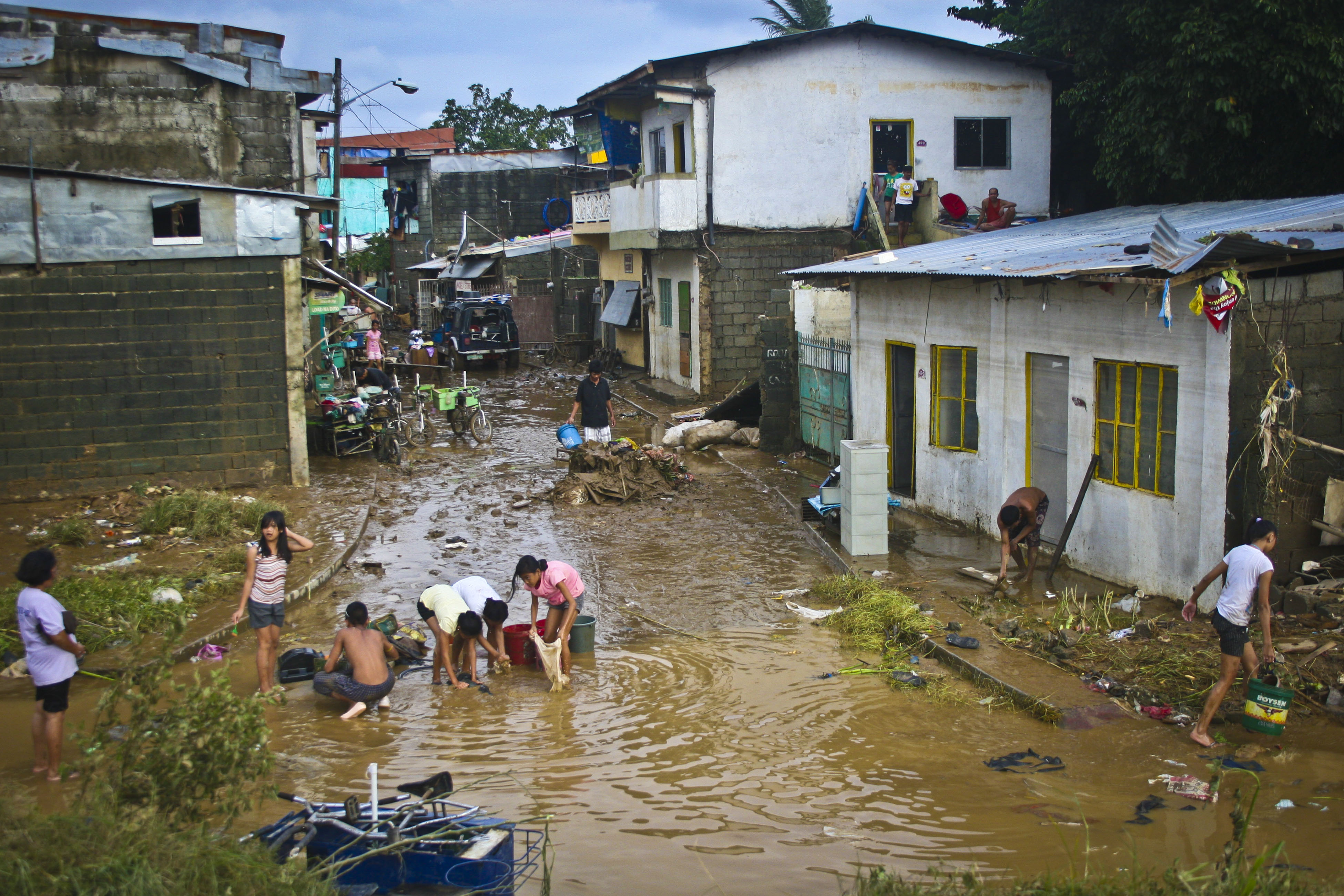 And move on they try, as they salvage what the waters have spared and clean up what the flood has left behind. As one resident put it, amazingly still with a big smile on his face, "Sanayan na lang, pag tag-ulan lang naman yan (It's just a matter of getting used to it, it's only during rainy days, after all)."
"Matagal na kami dito, 16 years (We've been here for 16 years)," says another resident, as she tried to sweep the water that reached the cupboards inside her house.
The water was ankle-deep in some parts, and in a city known for making shoes, the monsoon rains left some footwear drenched.
As Marikina residents try to rebuild their lives, the sight of the gigantic metal shoes atop a barge in the raging waters of the Marikina River will remain one of the city's iconic  images for years to come.