Forty-eight civil society organizations have petitioned the United Nations Educational, Scientific and Cultural Organization (UNESCO) to consider grassroots consultations with civil society groups as it formulates its guidelines for digital platforms.
The petitioners, attendees of EngageMedia's Digital Rights Asia Pacific (DRAPAC) Assembly in Chiang Mai, Thailand, held from May 22 to 26, particularly underscored the need for dialogue with those in authoritarian regimes.
The UNESCO draft guidelines on digital platforms, up for consultation until June 27, aims to help United Nations member-states form their own rules in regulating digital platforms.
The guidelines highlight the need for a regulatory process that is "open, transparent, multistakeholder, proportional and evidence-based" by creating an independent regulatory body in each country, whether a single body or multiple overlapping groups. Its primary task is to assess how applications or digital platforms curate and moderate content.
It implores states to form a set of rules centered on the universal human right on freedom of expression and access to information.
The guidelines further call on states to discourage the spread of disinformation, especially from public officials, and hate speech that incite violence and hostility.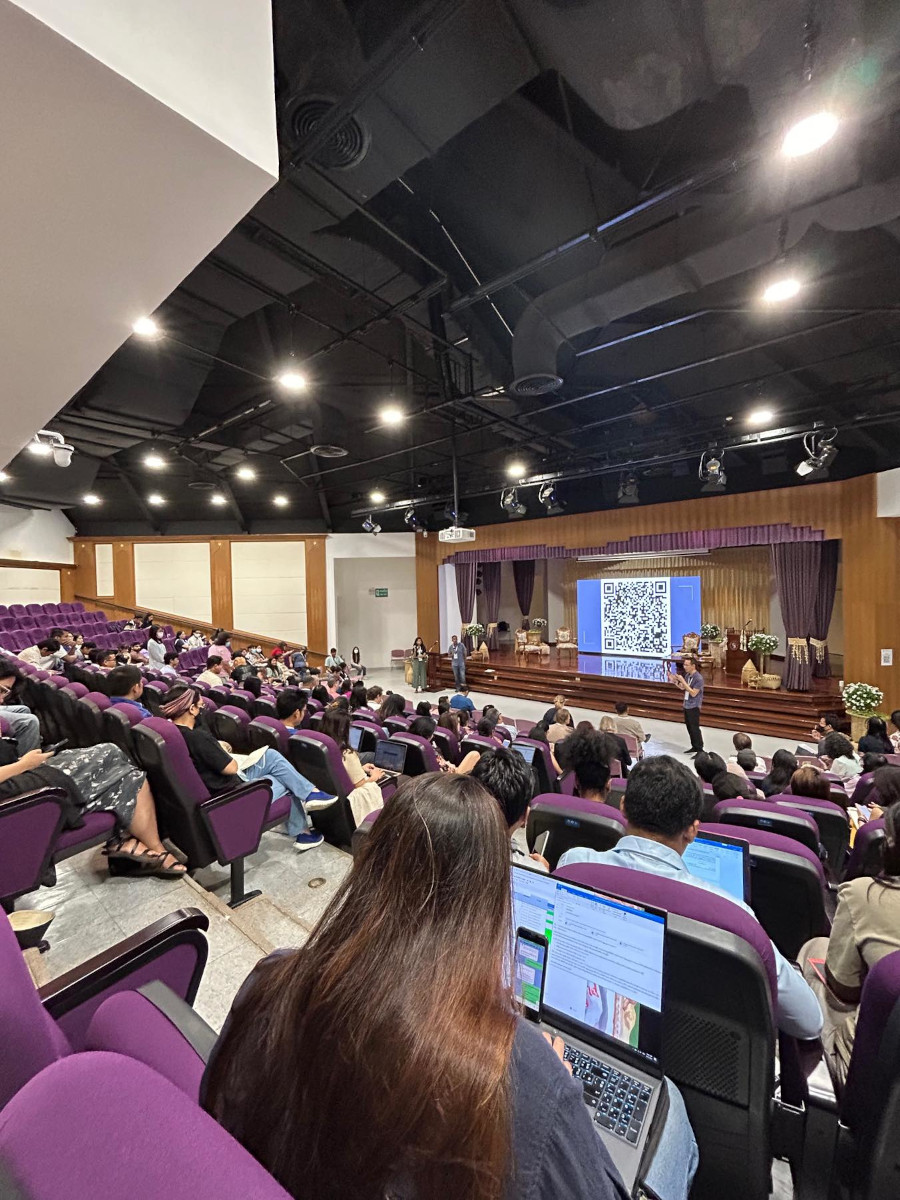 To this, the petitioners stated that they "have been at the forefront of the very type of abuse the[se] guidelines set out to address," and for that reason, implored UNESCO to:
Pause the current timeline; and
Undertake an independent human rights impact assessment of the guidelines, inclusive of views and perspectives from civil society in authoritarian contexts.
"We also understand how government overreach and over-regulation can result in even greater harm. In our region, these harms often work hand-in-hand, with authoritarianism on the rise and governments turning to tech platforms to advance their undemocratic agendas," the petition read.
In Asia-Pacific, they noted the use of local laws to intimidate and control citizens. For instance, over 100 journalists were apprehended in Myanmar a year after the coup in the country. The latest of these is the arrest of journalist Kyaw Min Swe in April 2023, solely based on social media content, reports say.
"Companies are already caving to our governments regardless of the impact on human rights. The proposed UNESCO model risks accelerating this slide, providing companies greater cover to comply," wrote the petitioners.
They look forward to having more civil society organizations supporting their call.
Regional digital rights network
In line with this, Vino Lucero, project manager of EngageMedia's Digital Rights Project in the Asia Pacific, believes setting up a regional digital rights network is necessary.
"There's a need to consolidate advocates of digital rights in the region, especially that in a lot of the jurisdictions, in a lot of contexts, digital rights which human rights are under attack," explained Lucero. "So there's a need to consolidate, strategize and show a united front. Then, as a region, we can show solidarity and work together to address these."
Lucero also hopes that the network could serve as an equal space for voices, old and new.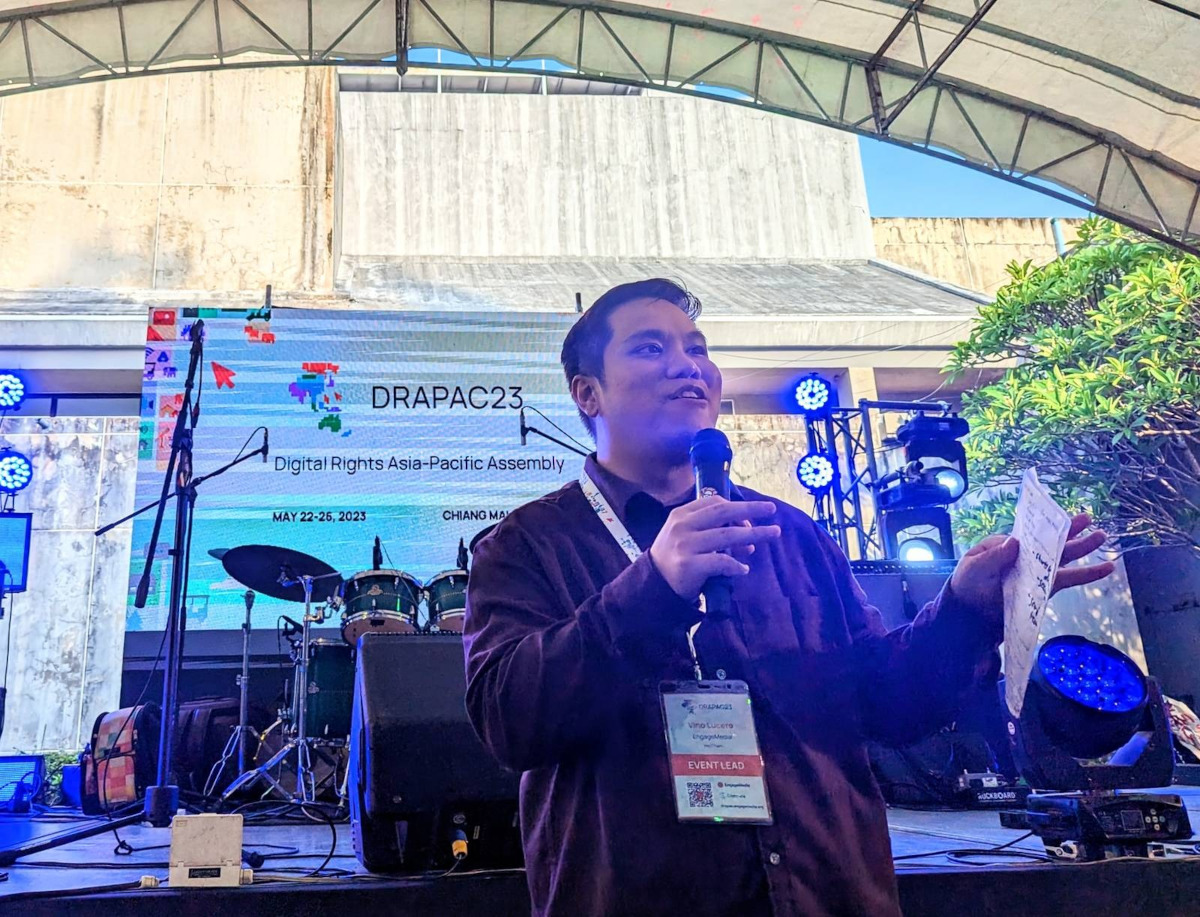 "That's actually one of the initial goals that I had. (We provide space not just for) those who have always been attending, or those who are always seen or heard but also those who are previously unheard in the space so we took the time to actually amplify their voices by having a session for them during DRAPAC," he said in a mix of English and Filipino.
DRAPAC23: The VERA Files Experience
At the Chiangmai gathering, VERA Files held an interactive, gamified session on fact checking health claims spread across the Asia-Pacific region on the second day of the DRAPAC assembly with  participants from Bangladesh, Indonesia, the Philippines, Taiwan, and Thailand.
The game followed the story of a grandmother (Pining) and her 20-year-old granddaughter Liwayway as they de-mystify prominent health misinformation in the region via a fact-checking game.
VERA Files shared tips on spotting red flags on health mis- and disinformation claims spread on social media platforms.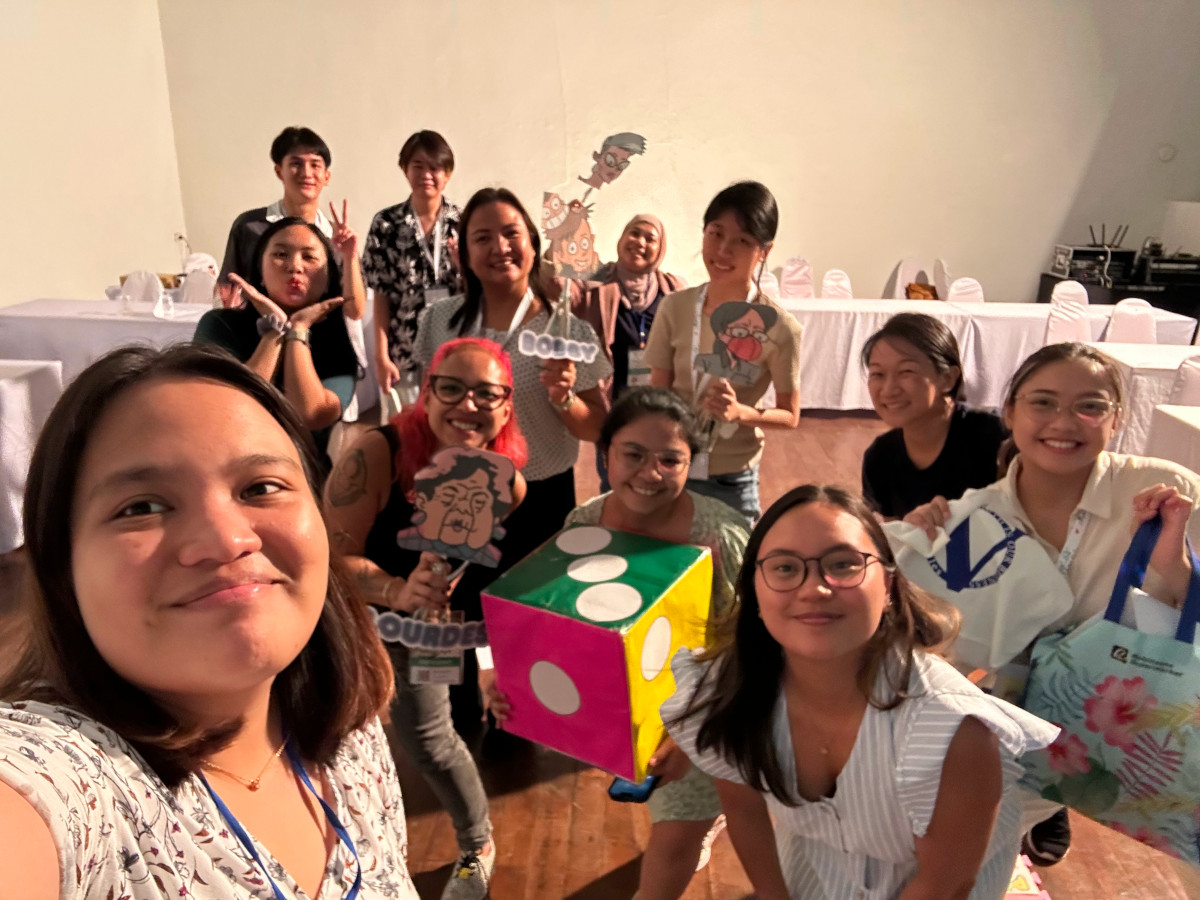 The session hosts also gave guidelines in choosing the appropriate pieces of scientific evidence to check health claims and how to relay correct information to peers, families, and other social groups in an accessible and digestible way.