By ELLEN T. TORDESILLAS
IT'S only 45 days away when Rodrigo Duterte becomes the 16th president of the Republic of the Philippines.
If Duterte makes good his election promise, Gloria Arroyo, who has won another  term as representative of the second district of Pampanga, can look forward to days of freedom very soon. She has been confined at the Veterans Memorial Hospital since 2011.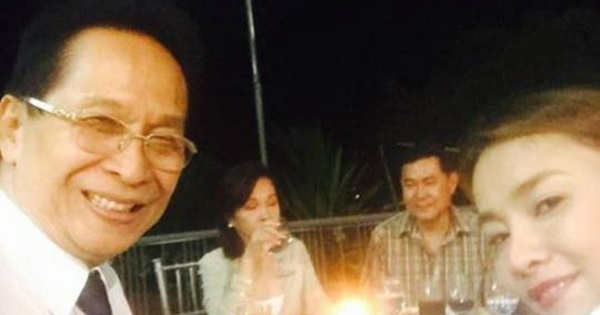 When he campaigned in Pampanga last Feb. 7, Duterte said, "If I am elected President, I will release her. Why? Because the evidence [against her] is weak. I know that. I am a lawyer."
Duterte's assessment of cases against Arroyo as "weak" is supported by the dismissal by the Ombudsman of the P200 million fertilizer scam case and the alleged illegal transfer of funds of Overseas Workers Welfare Administration to Philhealth.
Still unresolved is the plunder case on the alleged misuse of the P366 million in intelligence funds of the Philippine Charity Sweepstakes Office. Some of Arroyo's co-accused have already been cleared or are out- on -bail.
Still being heared at the Sandiganbayan is the case of graft in connection with the $329 million NBN/ZTE telecommunication deal. Last May 10, Arroyo co-accused, former Comelec chairman Benjamin Abalos was acquitted from the charge of graft.
The case of electoral fraud in connection with the 2007 elections, which was hastily filed to justify in Nov. 2011 Arroyo's  detention after she was stopped from leaving for Singapore for medical treatment, has not even started trial.
A lawyer commented that the cases filed against Arroyo was not constructed well as if they were really "meant to be dismissed."
It's not only Arroyo who expect better days in the Duterte administration. A number of officials in the Arroyo administration were part of the Duterte campaign and are expected to play a big role in the incoming administration.
Former Arroyo's press secretary Jesus Dureza is one of Duterte's close friends and advisers and he is expected to be given a cabinet position. Also former Armed Forces Chief Hermogenes Esperon who secured Duterte during the campaign.
Arroyo's secretary of transportation and communication Pantaleon Alvarez, who was involved in the NAIA3 terminal anomaly (case against him was dismissed) represents Davao del Norte in Congress. With the backing of Duterte, he is reported to be eyeing  the House speakership.
News report say businessman  Carlos "Sonny" Dominguez, who was the Duterte presidential campaign chief fundraiser, will be Duterte's finance secretary. Last week, he presented to media the Duterte administration's eight point agenda.
Dominguez was a member of the Cory Aquino cabinet as first, secretary of the Department of Environment and Natural Resources and later on, Agriculture secretary.
Dominguez' business interests are wide-ranging. He is into mining, power, and hotel, among others. He owns Marco Polo Hotel in Davao and Linden Suites in Ortigas Center in Metro Manila, which served as the nerve center of the zealous oust-Estrada efforts in January 2001 which installed then vice-president Arroyo as president.
Dominguez is known to be close to the Sultan of Brunei Hassanal Bolkiah. There's talk in the diplomatic circles of Bolkiah's meeting with Duterte in Manila during the campaign.
Duterte's spokesman Peter Laviña said last week that the incoming president is planning to visit Brunei in August to "attend a social gathering of Association of Southeast Asian Nations (ASEAN) leaders."
There is no meeting of ASEAN leaders in Brunei in August. So if Duterte goes to Brunei in August as part of his traditional state visits  to ASEAN countries, it will be a meeting between him and Bolkiah only. It is expected that Dominguez would be part of the presidential party. They have a lot to talk about.