Images courtesy of Slow Food Sugbu and Food and Agricultural Organization (FAO)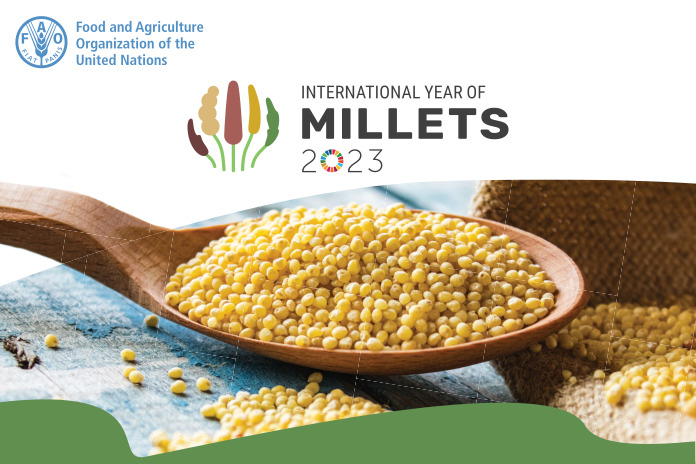 The United Nations declared 2023 as the International Year of Millets to promote the resilient cereal's cultivation. Millet is known as dama in Tagalog or kabog (humas) in Visayan.
While it may not be a familiar grain like rice or corn among Filipinos today, millet is an almost forgotten and ancient grain that Antonio Pigafetta, the chronicler of Ferdinand Magellan, had described in 1521 and included in his Report on the First Voyage Around the World, the first ever written account of food in the Philippines.
In Mazaua (Limasawa, Leyte) Pigafetta wrote that there were dogs, cats, swines, fowls, goats, ginger, coconuts, bananas, lemons, and cereals. In Cebu, Magellan's group were served with cakes made of rice and millet wrapped in leaves. Pigafetta's journal included a vocabulary list of Cebuano words, 40 of which are related to food. He described cereal crops in prehispanic Cebu— rice (bugas baras), millet (humas), panicum (dana), and sorghum (batat).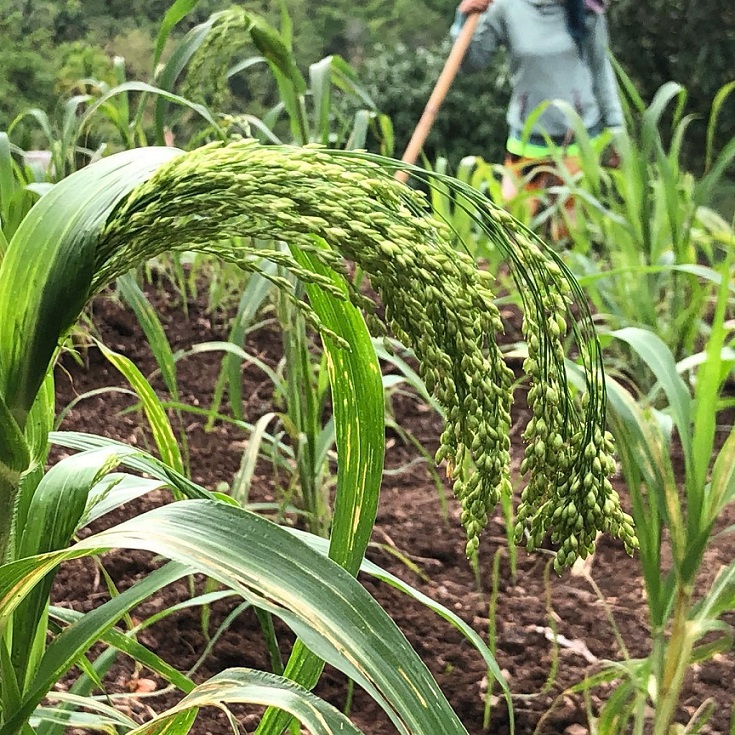 Asia and Africa
Originating from Africa and Asia, the term "millets" refer to several varieties of small-seeded grasses that are cultivated as grain crops in dry areas of temperate, subtropical, and tropical regions. Foxtail, proso, little, barnyard, and kodo millets originated from Asia.
Foxtail and proso millets are the oldest cultivated millets in Asia, even older than rice which originated some 9,000 years ago in China's Yangtze Valley. The earliest evidence for domesticated proso and foxtail millets is dated some 10,000 years ago in northern China.
As a Philippine ecotype of proso millet (Panicum milliaceum), kabog millet is a genetically distinct geographic variety within a species adapted to local environmental conditions. It comes in darker and lighter brown varieties.
India is the world's top producer and the second largest exporter of millet; Africa is its top consumer. In India, millet is eaten as porridge, roti flatbread, dosa pancakes, and with lentils. Millet porridge is a traditional food in Russian, German, and Chinese cuisines, eaten sweet with sugar, or savoury. In China, millet porridge is usually eaten with beans, sweet potato, and various types of squash.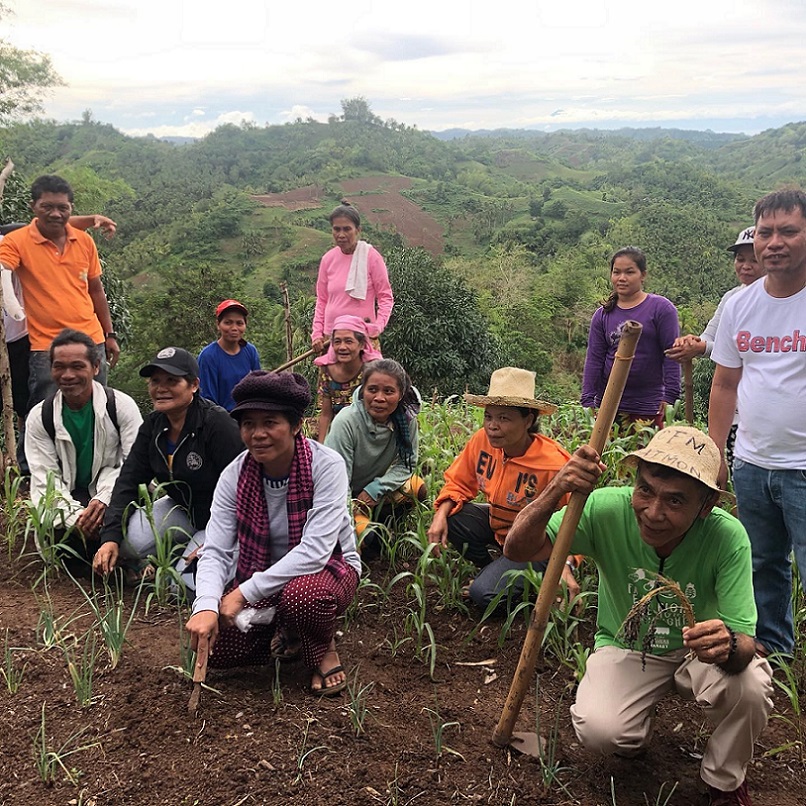 Catmon, Cebu
Kabog millet has been grown and eaten as cereal staple food in Cebu long before the arrival of the Spanish colonizers. It used to grow in wild abundance in the uplands of Catmon in northern Cebu, especially in barangay Agsuwao.
Kabog millet got its name from folklore. Some Catmon residents discovered millet grasses scattered inside a cave inhabited by bats. The bats (kabog) used millet as food. Assured of its edibility, they tried cooking the millet by pounding it first and adding sugar that eventually became the budbud kabog we know today.
Later, local farmers started cultivating the wild grain until today. Aside from Catmon, kabog millet is also grown in the municipalities of Tuburan and Sogod in Cebu. However, local millet production has been decreasing with the government encouraging the planting of higher yielding crops, and disregarding traditional crops like kabog.
The three millet types grown in Cebu are known as kabog pakdas, kabog pilit, and dawa.  It is the kabog pilit, a glutinous variety that is best for preparing budbud kabog, Catmon locals say with pride.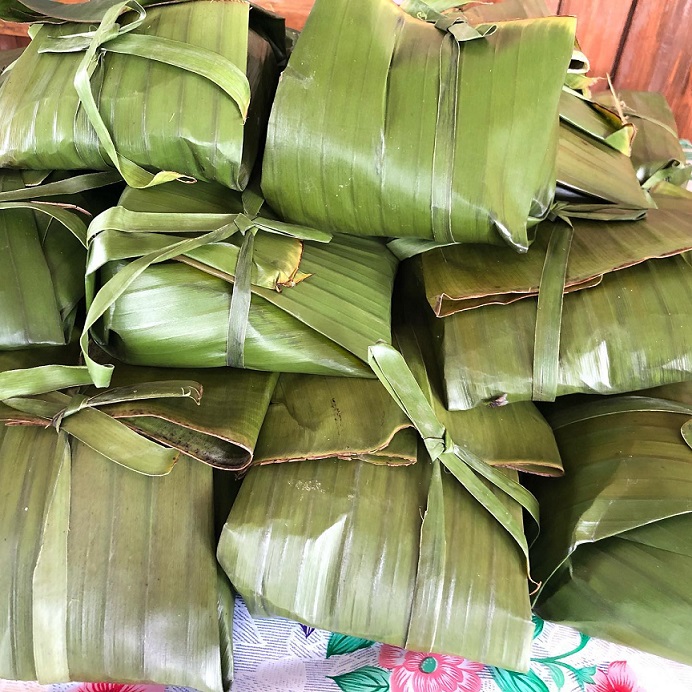 Fiesta pride
Catmon is known for its budbud kabog, a steamed millet cake, yellow in color, and one of Cebu's heritage foods. Every February 10, Catmon celebrates its fiesta and the Budbud Kabog Festival.
Several cooks and chefs in Cebu have come up with their own innovative recipes using kabog millet as the main ingredient such as in Kabog Valenciana, a spin-off from Arroz Valenciana, or Kabog Millet Churros, and many more as their own way of promoting its ancestral crops, bring them back into the mainstream table, and save them from extinction.
Proso millet
Widely considered as a self-pollinated crop, proso millet is a short season crop that thrives between 6 to 12 weeks, and has low water demand It is also a C4 crop that can fix efficient carbon under drought conditions, high temperatures, and limited nitrogen and carbon dioxide.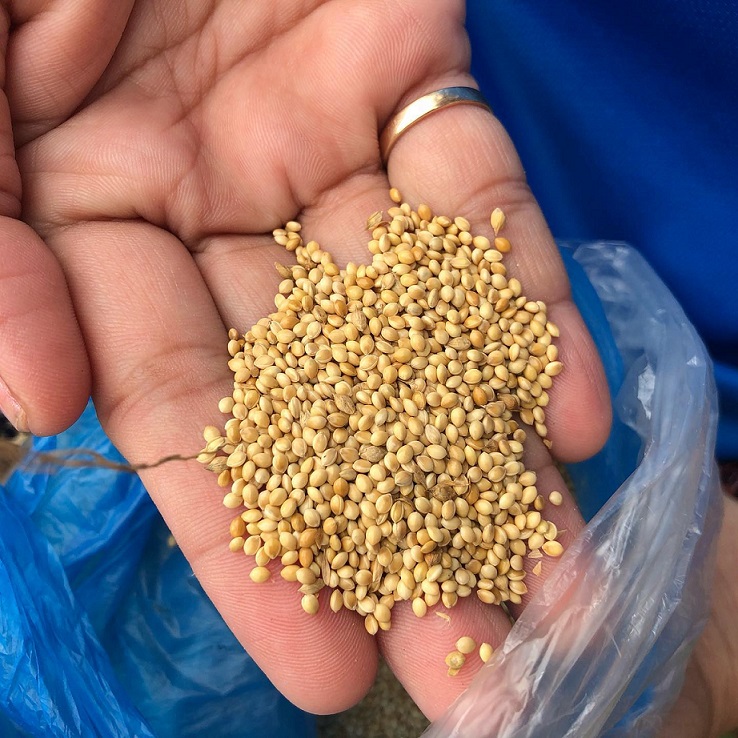 Nutritional quality
In a research paper (2023) by J.O. Narciso and L. Nyström on the genetic diversity and nutritional quality of proso millet and kabog millet, it underscores proso millet's nutritional and health benefits and its inclusion in daily diets may overcome nutrient deficiencies. With its high protein content (11.6%), proso millet is also rich in phytochemicals, vitamins, and minerals such as iron, zinc, copper, and manganese.
In effect, millets are much more nutritious than plain white rice. With a low-glycaemic index and gluten-free grain (unlike wheat), millets are also ideal for those with gluten-intolerance and coeliac disease.
Unleashing kabog's potential
Climate change is in our midst, and facing its existential threat demands the use of ancestral crops such as millets that are hardy, salinity-resistant, and grow on marginal and dry lands. With its high nutritional value, millets can empower smallholder farmers and support their livelihood, promote biodiversity, and adapt to climate change in a sustainable manner.