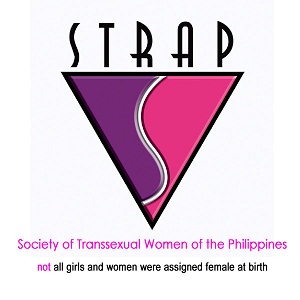 NICOLE, 29, plans to undergo a sexual reassignment surgery by the end of the year after taking female hormones for several years.
After the sex change operation, it will be harder for Nicole to apply for a change of name and gender if House Bill 4530 and Senate Bill 3113 amending Republic Act 9048,  the Clerical Error Law of 2001, are enacted into law.
Nicole, being a transsexual (a person who identifies one's self as a member of the opposite sex and who is in the process of sexual reassignment), will not be allowed to make such changes in his birth certificate under the two bills.
Sec. 5 of HB 4530 and SB 3113 expressly states that no petition for a change of gender by a person who has undergone sex change or sex transplant will be entertained.
The  Society of Transsexual Women of the Philippines (STRAP) said HB 4530 and SB 3113 violate  the rights of  transsexual and transgender (or a person whose gender identity and expression do not match his or her assigned sex at birth) Filipinos as human beings.
STRAP urged Congress and Senate to amend RA 9048 in such a way that would lead to a better quality of life for transsexual and transgender citizens (or trans Filipinos)  by allowing them to change their first names and sex in their birth certificates in simple and easy steps.
The group further called for the immediate passage of a law, recognizing the chosen gender of trans Filipinos with no requirement for surgical modification of the body.
It stressed that gender identity is a basic human right of anyone. Thus, if one identifies one's self as a transgender or a transsexual, the Philippine government should have an open mind in accepting and taking into consideration that person's plan to change his or her sex in civil registry papers.
"At first blush, making changes in the birth certificate an administrative matter as HB 4530 and SB 3113 seek to do seems like a pro-people policy," STRAP Chair Naomi Fontanos said. "But upon close inspection, you will see that RA 9048, the law that they seek to amend, is actually antitransgender in the first place, and both HB 4520 and SB 3113 affirm the transphobia inherent in RA 9048."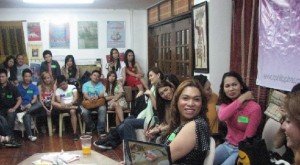 Fontanos added that Senate and Congress should recognize and accept the reality that sex can be changed and there are people who have a gender identity who want to be recognized in a manner other than that recorded in their birth certificate.
Senators Antonio Trillanes IV and Francis "Chiz" Escudero, who filed Senate Bill 3113,  expressed willingness to review its provisions in response to the opposition aired by STRAP and other transgender groups.
"If unintentionally, there are sectors that would be adversely affected by the bill if it becomes a law, we will correct that," Trillanes said. "The bill will still go through deliberations. We will welcome their inputs."
Escudero said, "There is no such intention (to violate anyone's right). We will review it again and consult with LGBT (lesbian, gay, bisexual and transgender) organizations.  It simply seeks to facilitate and make easier corrections based on error and easily verifiable without that need to go through a complicated and expensive court process."
Trillanes added, "The bill basically would save those who had to correct clerical errors in the registration of their names the precious time and energy which is what is happening now."
Representatives Mercedes Alvarez, George Arnaiz, Rogelio Espina, Magtanggol Gunigundo, Florencio Miraflores, Rene Relampagos, Maximo Rodriguez, Rufus Rodriguez, Pedro Romualdo and Niel Tupas authored HB 4530, or "An act further authorizing the city of municipal civil registrar or the consul-general to correct clerical or typographical errors in the date of birth or sex or a person appearing in the civil register without need of a judicial order amending for this purpose the pertinent provisions of RA 9048."
Rep. Teddy Casiño, known to be an LGBT rights defender and who was mistakenly included as one of the authors of HB 4530, said the intention of the bill is merely to allow ordinary citizens to correct clerical or typographical errors in their birth certificate without having to go through the courts.
He explained that transgender persons who want to change their gender identity in their birth certificate are not covered by the bill since the law specifically states that changes in gender due to medical procedures are excluded from the coverage of the law.
Many nations across the world, such as Singapore, Australia, France, Germany and United Kingdom, and some jurisdictions in the United States have started taking steps and reviewed their laws, policies and practices to recognize the right of their transgender and transsexual citizens to choose their gender identity.